 Strange (Mersey) Sides - Liverpool 1 Everton 1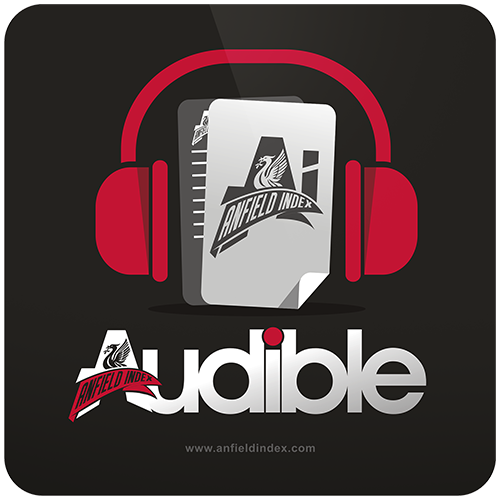 Listen to this article via @AIAudible !
I would have been a bit disappointed at 1-0, to be honest.
That sounds mealy-mouthed, doesn't it? Being all sniffy at a one goal win against the other lot from across the park, but such was the paucity of Everton's defence and attack (including the slowest forward line in their history) that I wanted at least four by half time. They were begging to be put away, absolutely begging. Add a snowy Merseyside and Big Sam ™ with his aerial plus yard-dog proclivities and it made the perfect storm. So much so that even 1-0 would have felt like we'd missed out on something.
Jurgen Klopp decided not to play the first team. Many complained about his selections pre-kick off and though I certainly raised a Roger Mooresque eyebrow at it, I decided to hold my tongue. Being that this was the man who conjured up the notion of Gini as a left-sided centre back – a gamble which paid off, I decided to hold my views and see what the fates had to say about it all.

The strategy seemed a fairly straightforward one. Solanke, AOC and Milner are sturdier, more robust players than Firmino and Coutinho so today's side was all about the fight. After all, if your side isn't going to win the actual football side of things, you kick your way to parity and bully them. This has been Everton's plan for years, going right back to the mid-90s and Joe Royle's 'Dogs of Wars' Blues. Maybe Jurgen was prepared for that eventuality and brought in the lads with the thicker necks for just that reason.
As it transpired it wasn't needed for Everton who had no interest in kicking us at all. They only thing they wanted to kick was the ball into the Main Stand many, many, many times. Seriously, how many times did they do that? It got to the point where I honestly wondered if the keeper was trying to pick out a mate who had a ticket in that stand so he could feel a part of it. Make the game more interactive, like.
Their plan was one of dogged resistance only. There's nothing wrong with trying to put eight players in your own penalty area as long as you happy with seeing the ball come back time and again. Their one attacking outlet spent most of his time in our half trying to curtail the activities of the frankly magnificent Joe Gomez.   Rooney spent more time marking Robertson than vice versa while Calvert-Lewin saw less of the ball than Jordan Pickford's mate in the stand.
It worked too. The Reds huffed and puffed but Everton wouldn't give us space behind them thanks to their deep position, nor would they come out to play.
So, what do you do when faced with that? Simple. You go to your genius. Well, if you've got one.
Liverpool have.
A drop of the shoulder, a sweep of the foot and the onslaught begins. Or should have done.
Sadio should have given Mo a second of course, but the Reds were in control and it looked like we'd be protecting that 18 year unbeaten Anfield derby record.
But it should have been more. A 1-0 win should be a win for them. We have so much more.
The substitutions made no sense at all. Salah was tired but the game isn't won when he goes off and he could win it on his own. Nearly did, in fact, yet he goes off. Not Sadio who was poor or Solanke who just couldn't get the space he needed. They stayed on while the team was a genius down.
Then the narrow win turns into the unluckiest of draws. Their lad runs into Lovren, falls over and the ref gives them an early Christmas present. Allardyce claimed it was a penalty as our lad had hands or something, but it was a nonsense. As a mate of mine said today, if you fall into somebody your automatic reaction is to put your hands up to protect yourself. There was no push (from Lovren at least), but the ref was in a charitable mood. You can call it naïve, but ultimately the referee shat it.
It should have only been a consolation goal in the same way as last week's non-penalty was nothing more than a single frown on a day of smiles in Brighton, but this game had no five goal margin with which to play about.
The manager faced criticism and though it's easy to view all this in hindsight, it's more than fair to ask just why so much of our first team were rested for a mundane game with West Brom.
The bottom line is that you play your strongest side for the Derby regardless of their level of tiredness, your fixture schedule, the weather or how many games Dom Solanke has started. You don't fuck about with the Derby. That Derby matters more.
Of course, if the referee grew some bollocks we would be standing here talking about yet another Derby win so there's that to consider, but this shouldn't have been about a narrow win. Everton were abject (Jonjoe Kenny aside) and we should have built on the last three games.
The manager wasn't pleased at the end and accused Everton of not trying to win. They didn't, of course, but that late goal WAS their win. They're out tonight on the strength of it while Reds may be in the same bars, mumbling obscenities under our breaths.
And it seems such a waste. Chelsea's shock defeat, United's predictable one and Arsenal's near miss should have made this the happiest of weekends for the Reds. Instead we're here, shouting at thin air and hoping Craig Pawson's boiler bursts on Christmas Eve.
Today was more about frustration rather than sorrow. Everton got the breaks, we helped them out a bit too but hopefully we can learn something from the day and if Jurgen goes into next season's home Derby thinking how we threw away this one, then the day has not totally been in vain.