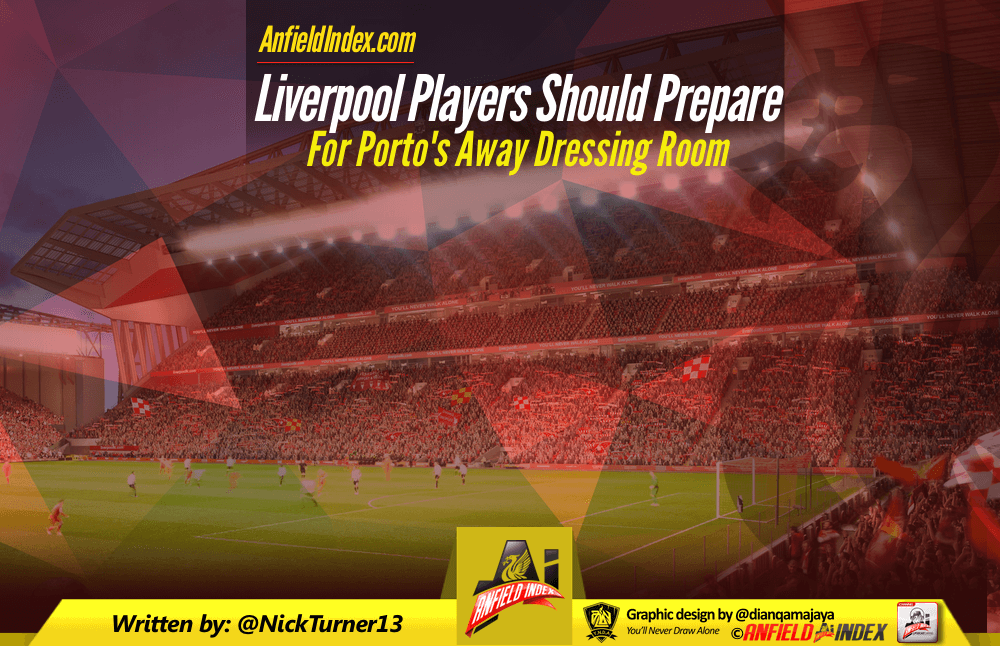 Liverpool Players Should Prepare For Porto's Away Dressing Room
So I thought I'd write this piece as I have the first-hand experience of being in the Away Dressing room in Estadio Do Dragao, having been on a stag do in Porto a few years back and going to the stadium for a day out.
It's a wonderful modern stadium and I really like what they do during the summer break outside of the season, getting all the local kids involved in "mini-dragons" tournaments that were taking place as we took our tour.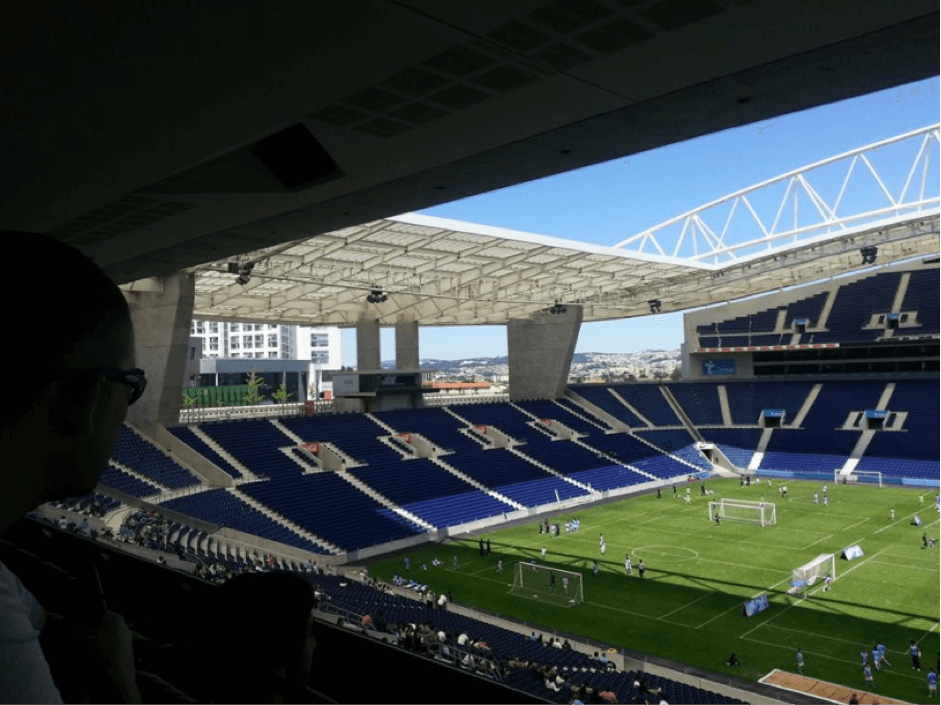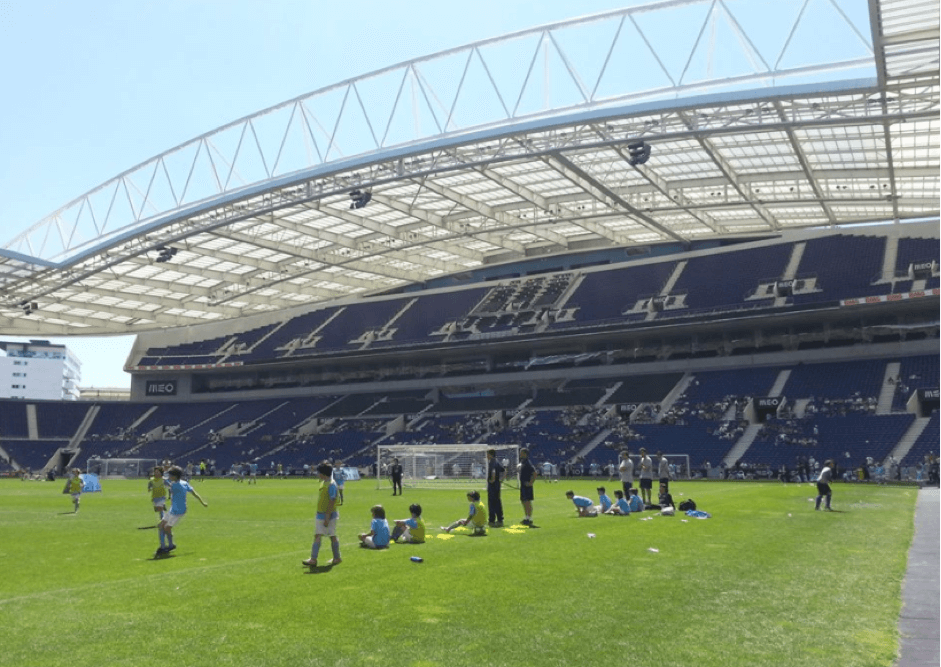 As for Porto itself, I'd highly recommend taking the tour of the "Sandeman" Port cellars, where they go through the process of fermenting Port in hundreds of large wooden barrels in the dark cool cellars next to the docks. Plus the free samples at the end are well worth the price of admission alone!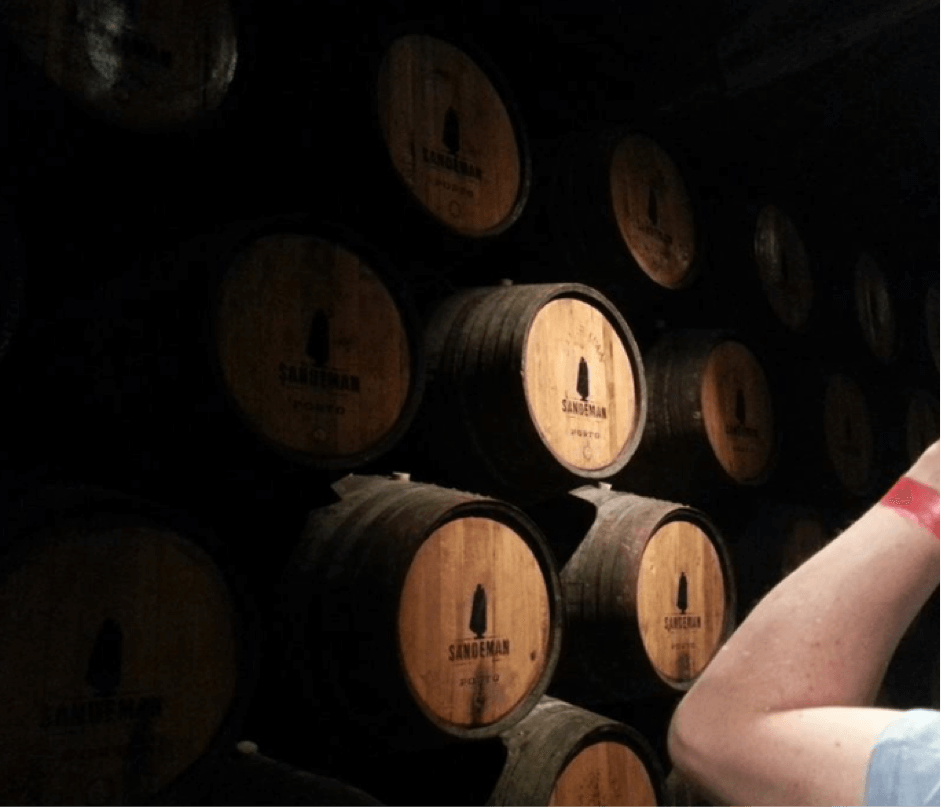 Spending some time by the bars down by the docks is great, although I don't know how warm it will be over there in the middle of February… I'd still recommend checking out the local lager, Super Bock! A great name, and a refreshing beverage served in what seemed to be litre pint glasses. 😊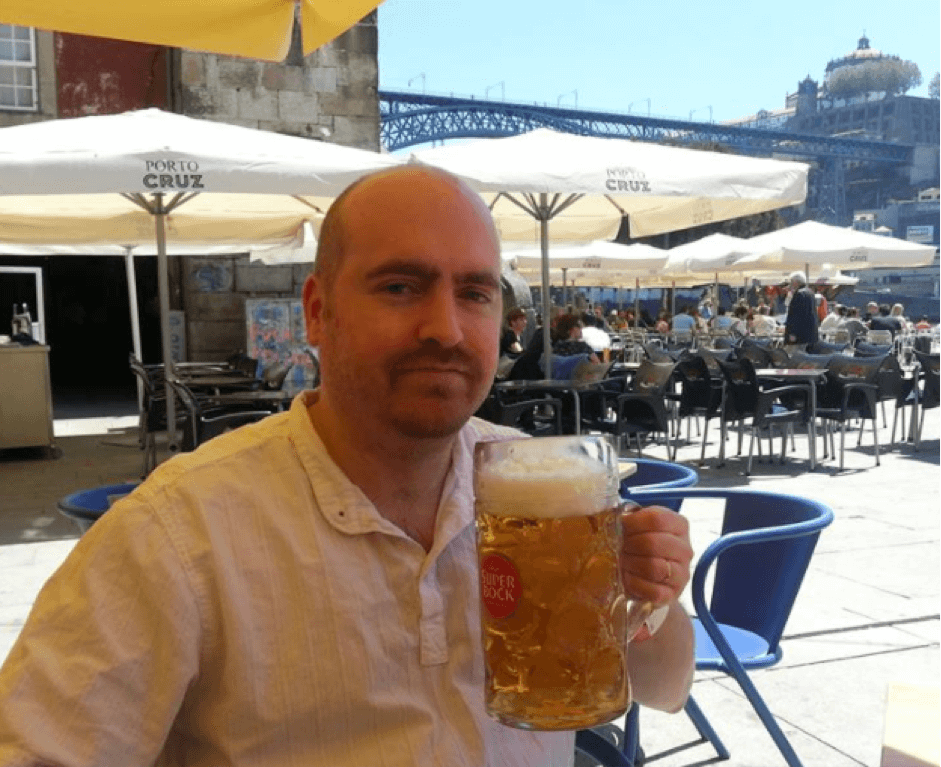 The main reason for this article, however, is to highlight possibly the most interesting thing I have ever seen in a football stadium.
During the tour, we spent some time in both dressing rooms, and I took a couple of snaps of the away dressing room in particular, noting the interesting psychology of having photos of previous Porto players above the changing area, celebrating various goals and cup wins. Pictures of Hulk and James Rodriguez, and Joao Moutinho, for example.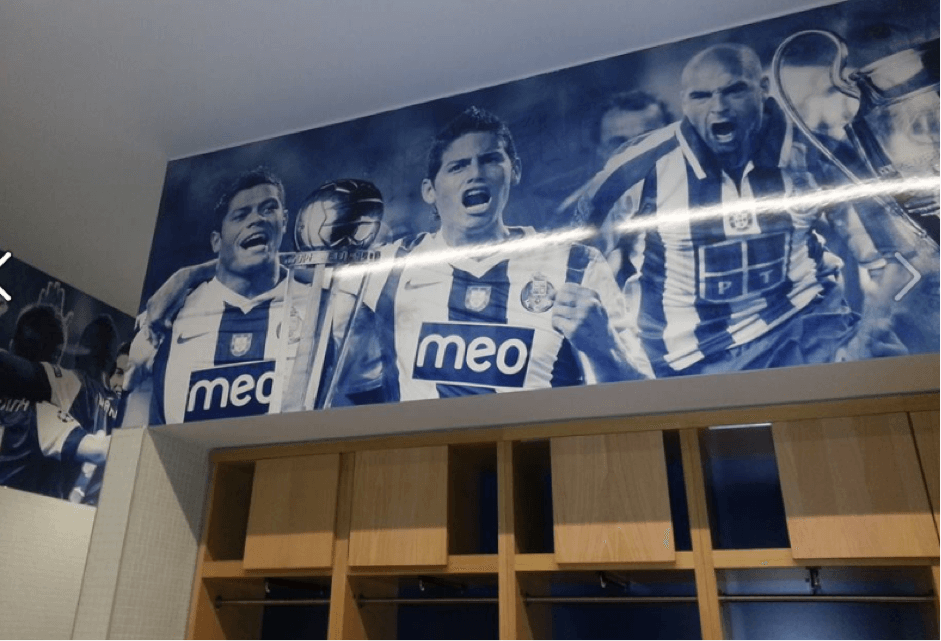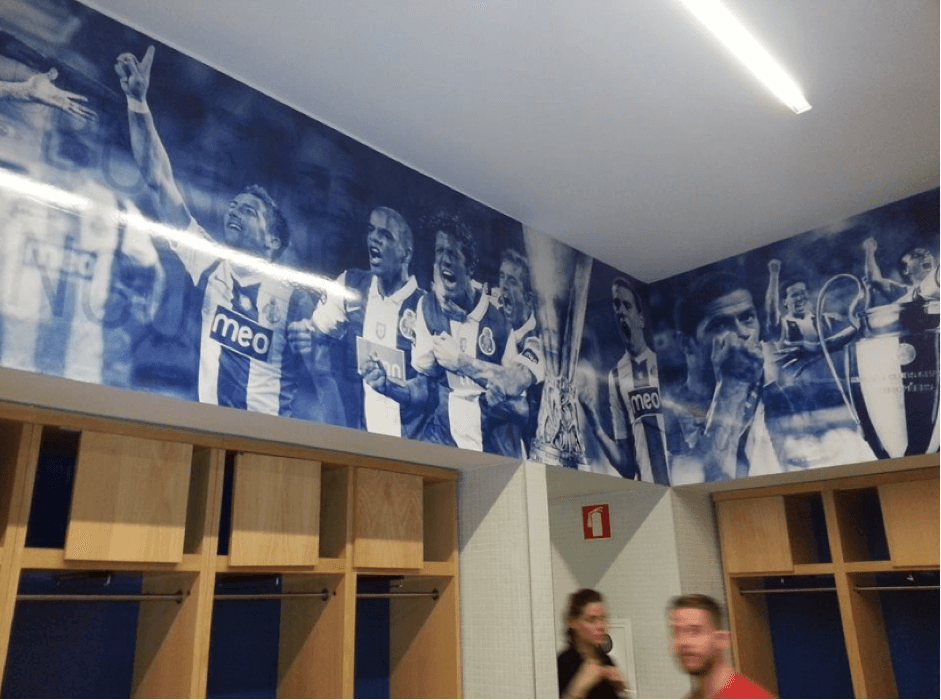 Clever, I thought.
Instil some fear in the opposition before they go out onto the pitch.
Remind them that this is a team that wins things, has world class players, and they are superior to you.
Kind of beats you mentally before kick-off.
We walked out onto the pitch and watched the "mini-dragons" as noted above.
Then one of my mates asked me… did you see the faces?
I was like "what faces?"
"The faces above the changing room"
"Oh yes, Hulk, James Rodriguez etc…? Yes I saw them…"
"No… the other faces"
I didn't know what they were talking about.
"Check back on your photos… you'll see"
So look back at those photos above… can you see anything odd?
Take a look closer… there are faces, almost subliminal… in the background… scared, nervous, worried, terrified faces….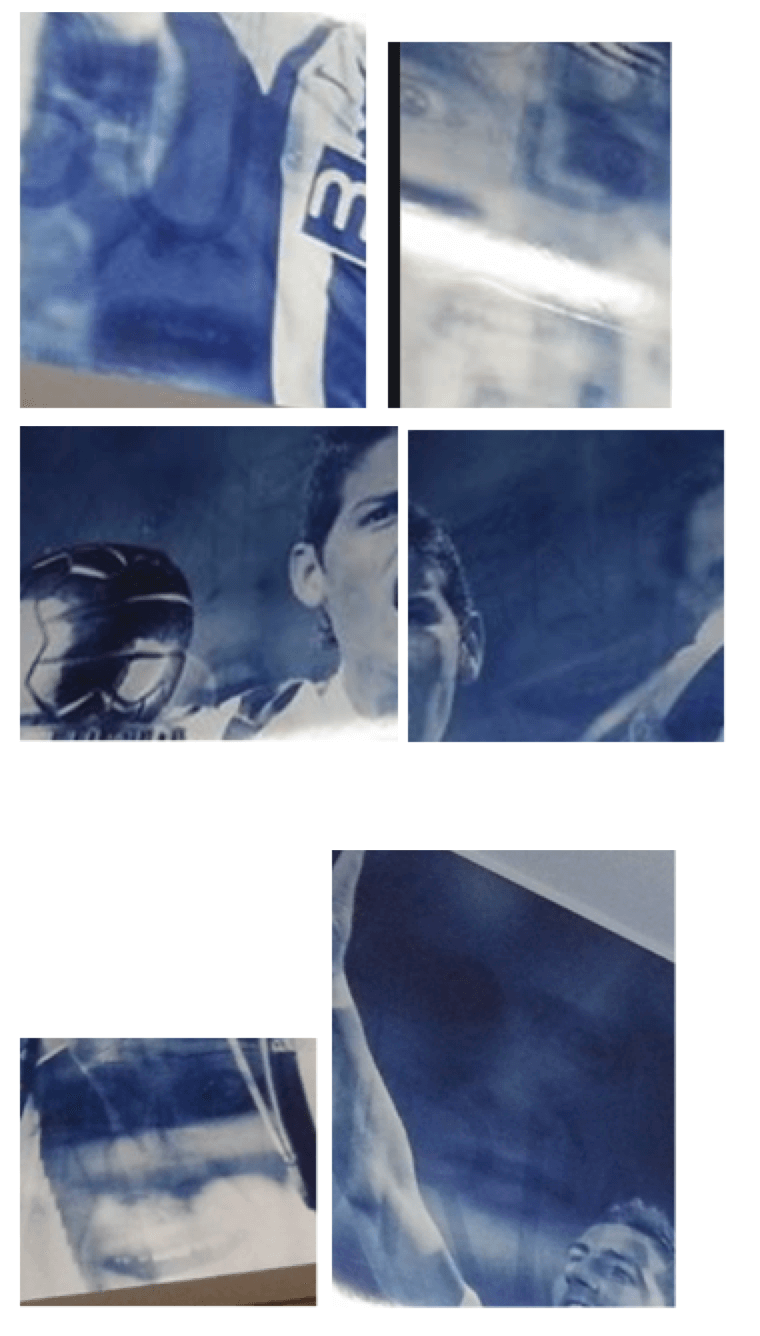 No wonder I walked out of that dressing room with the feelings of fear and submission… this is an absolutely fantastic use of subliminal imagery to impose domination on the opposition. Now maybe you'd be like my mate and see those faces first time around. But if you're like me, looking around but not looking in detail for some time to spot this kind of things, it could be very easy to be affected.
I just hope that Klopp and the rest of the team and staff are aware of these tricks and point them out otherwise, there is a danger that subliminally, the team will be beaten even before they set foot on the turf at Estadio Do Dragao.