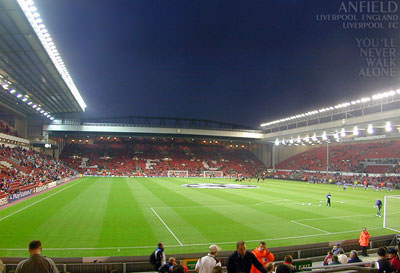 Transfer Window Review (Part I) | Defenders
It doesn't seem so long ago, that I was writing the "What our team needs" series. That was back in April, and I identified 4 key areas that we needed to add some quality to the side. Those were Left Back , Centre Back, a Centre Midfielder, and a Winger. It may take some reading to look at them all, but if you haven't already, then it maybe a worth giving them a quick scan. In summary, I assessed the squad members we had, and using some strong links in the media, identified the answer to the need.
In this part, I will look at our defensive additions to the side. How have we done?
What Liverpool needs (Part I) – The Left Back 

The aim was to find what I referred to as a "fit" Aurelio. A player who is equally impressive in defence and attack, as well as the important element of staying fit for a full season.
Insua was seen as a decent squad option, but with Johnson able to play left back if needed, he was seen surplus to requirements and sold to Sporting Lisbon. As clear as it was to everyone, Konchesky was not up to the  standard needed, and moved on to Leicester City.
That left Jack Robinson who I briefly commented on. He is a good option for the future potentially, but still very young. So who did I identify as the answer to our Left Back problem? I identified Jose Enrique.
Before I take credit for this, like I said in the original articles, I didn't just pluck a random player out the air. We were heavily linked to the Spaniard, and it was no surprise when that rumour became a reality.
Enrique has settled in very well at Liverpool. To come in the side against Sunderland, where he looked very solid and composed, without training with the side, impressed every body. He had Theo Walcott in his pocket at the Emirates. And finally, against Bolton, he got forward, and provided some solid delivery into the box. Unfortunately, no one was on the end of them, but I am sure this will come in time.
The most impressive statistic for Enrique was against Bolton actually. He completed the most passes on the pitch (55/69) which shows just how involved he was in the game.
There is not much more to say on the left back need really. I am delighted we got Enrique, and the price we paid, could make it one of the signings of the season. We also trimmed the squad with the surplus players, and got the player in we wanted. I am confident that his positive start will continue, and be part of our great success in the future.
What Liverpool needs (Part II) – Centre Back
Centre back was a key area where we needed strengthening, despite us having (at the time) 5 international central defenders. For a range of reasons however, we needed to ensure we brought a new player in.
Firstly, as predicted, we saw Kyrgiakos move on. A solid servant, and for the price we paid (rumoured to be £1.5m), meant he became a bit of a cult favourite at Liverpool. I am sure all fans wish him all the best in the future.
Ayala was also mentioned in the article, as a player who had stagnated a little. He had impressed in the Championship however, and has since got a move to Norwich City. I am sure he will prove to be a solid acquisition for them.
Young Scottish international, Danny Wilson, has stayed with the club. A little surprising, not because I don't think he has the quality, but because he probably needs games. A loan move to a Premier League club would have been useful for him, but it never came. I am sure he will get chances in the Carling Cup to show what he can do, and maybe a loan move in January will come.
But you all want to get to the real first team options. Of course these are Carrager, Agger, and Skrtel. Each of them are good players and have a range of different qualities that they bring to the side (read the original article for full details). However, as a collective three, they have their problems also.
Carragher is mainly his age. Depending on him for a full season, is difficult to see. I think he will fight tooth and nail to keep his place in the side, and I would expect nothing less. But long term, we need to start bedding in a new centre back.
Anyone who has ever read my articles, will know I think Daniel Agger is an outstanding football player. The key there is "football player". He just plays the game so effortlessly, and is a joy to watch as he brings the ball out of defence to attack. The problem with Agger of course was fitness and injuries. So far, so good this season, but as much as I love Daniel, history says we can't rely on him staying fit all season. Lets hope he does though.
And finally, Skrtel. A player who played every single Premier League minute last season, and one of the few outfield Premier League players to do so. I think Martin often comes in for a little too much unfair criticism at times (especially from our own fans). From memory, he has rarely let us down, and despite an indifferent run of form after a nasty injury, I think he has done pretty well. He is still only 26, has plenty of time on his side, and is a great player to have in the squad. However, he can't do it all on his own, hence there was a need for an addition.
So who did I identify? And who did we sign?
The player that the media had linked us with, and the player I looked at, was Gary Cahill. Much to everyones surprise, he has stayed at Bolton for now. I am not surprised there was the likes of Arsenal and Spurs taking a look, but maybe they were put off by the asking price? Considering he only has 12 months to go on his contract, teams decided to leave him be, and maybe make an approach in January, or wait until the summer to get him on a free.
But why Cahill? Well, if you read the original article, you will see Cahill is a great footballing defender. So, in the  abscence of Agger, he could have took on that mantel, and led our attacks from the heart of our defence. One other advantage of Cahill, was his defensive ability. Also,  if called up on, he could do a more "no nonsense" style defending.  Having two ball playing defenders may have been a risky game to play. So Cahill had another advantage, in that he could have comfortably partnered Agger, Skrtel, or Carragher.
I wouldn't say I am disappointed we didn't sign him, I am more surprised no one else did. And it maybe someone we re-visit.
So, who did we sign then?
Ah yes, Sebasitan Coates. A player who was on no one's radar in April, as probably very few people had heard of him , although some Football Anorak's would have I am sure (pun intended).
I'll be honest, I can tell you very little about Coates, other than what you probably already know. He is young at 20 years of age (21 in October) , Uruguayan Copa America winner in the summer, as well as young player of the tournament,  and he is standing tall at 6'6″.
The best thing for me to do, is link to you someone who will know. And that guy is "Tim Vickery" and his BBC Sport Blog.
As he rightly points out, many a South American player has moved straight to the Premier League, and struggled to adapt. Where as in the main, the better ones, have moved to Europe first, and then moved to the bigger sides later. The examples he gives are Forlan to Manchester United (who flopped, but became a big success later in Spain), and Suarez to Ajax (and then to Liverpool).
I have to agree to a certain extent, but one player who bucked that trend, is our Lucas of course. Here is a post I put on the Vickery blog (it was about Skrtel, but illustrated the point I was trying to make).
Interesting read Tim. I said basically the same the other day on a Liverpool fan site. The discussion was around Skrtel, and where he would fit in with a defence of Agger, Carragher, and Coates.
This is what I had to say.
"The Coates signing looks all but done, just waiting for the official announcement, but don't discount Skrtel yet. Remember when we signed Lucas? Young, South American, and no European football experience. Came with a big reputation as a great "prospect" after winning the player of the year award in Brazil.
While he started in the Carling Cup, he didn't start in the Premier League until the end of November. And that, if I remember rightly, was when Alonso was injured (24th November 2007 against Newcastle). He got a decent run in the side while Alonso was injured, and for the second half of the season, featured in more Premier League games than he didn't. I think even Lucas would admit, he did struggle to adapt at first (no surprise). But look at him now, and in the last few seasons.
The fact he was bedded in slowly, with the help of having class players like Alonso, Gerrard, and Mascherano around him, helped massively. When we lost Alonso, Lucas was then a guaranteed starter (even more so in the abscence of Aquilani). Still, many fans were unsure of him, but he went from strength to strength. Those 70+ appearances he had raked up in his first few seasons helped him. And he grew.
What I am trying to say is, lets not demand and expect too much too soon from Coates. Unlike Suarez, he hasn't had the luxury of "adapting" to the European way of life in an "easier" league. He is coming straight to the unknown. Unlike Spain, where many people will share his language/culture, few people here will (bar members of our squad). 
That is why someone like Skrtel, who can put in a good shift, can really help Coates develop. Him, Agger, and Carragher will probably play more often than not, with Coates being the 4th choice (for at least the first few months of the season). Allow him to settle and adapt to the English lifestyle, and the English game.
Then, if Coates proves he can do it, he can push the other 3 CB's all the way. But I am sure, for this season (at least, if not beyond), Skrtel will play a key role in our squad."
I think Coates will not be rushed into the side, as he really doesn't need to be. That is why he makes a lot of sense as as signing. Next season Carragher will be 34 going on 35, and will no doubt be winding down his career even more.  But signing Coates now, allows him the next 12 months to adapt to the English way of life (and football).
In summary then, no we didn't get the player that I thought was a potential answer. But, it doesn't mean to say that I disappointed. Far from it in fact. I am very excited by the Coates signing, the fact we have our eye on some young and upcoming talent across the globe, puts quickly to bed the "Dalglish wants British" nonsense.
The next parts will be added over the coming days. Part II will be on the midfielders we have signed (and those that have left, of course), and finally, Part III will be about how our attacking options really have improved.