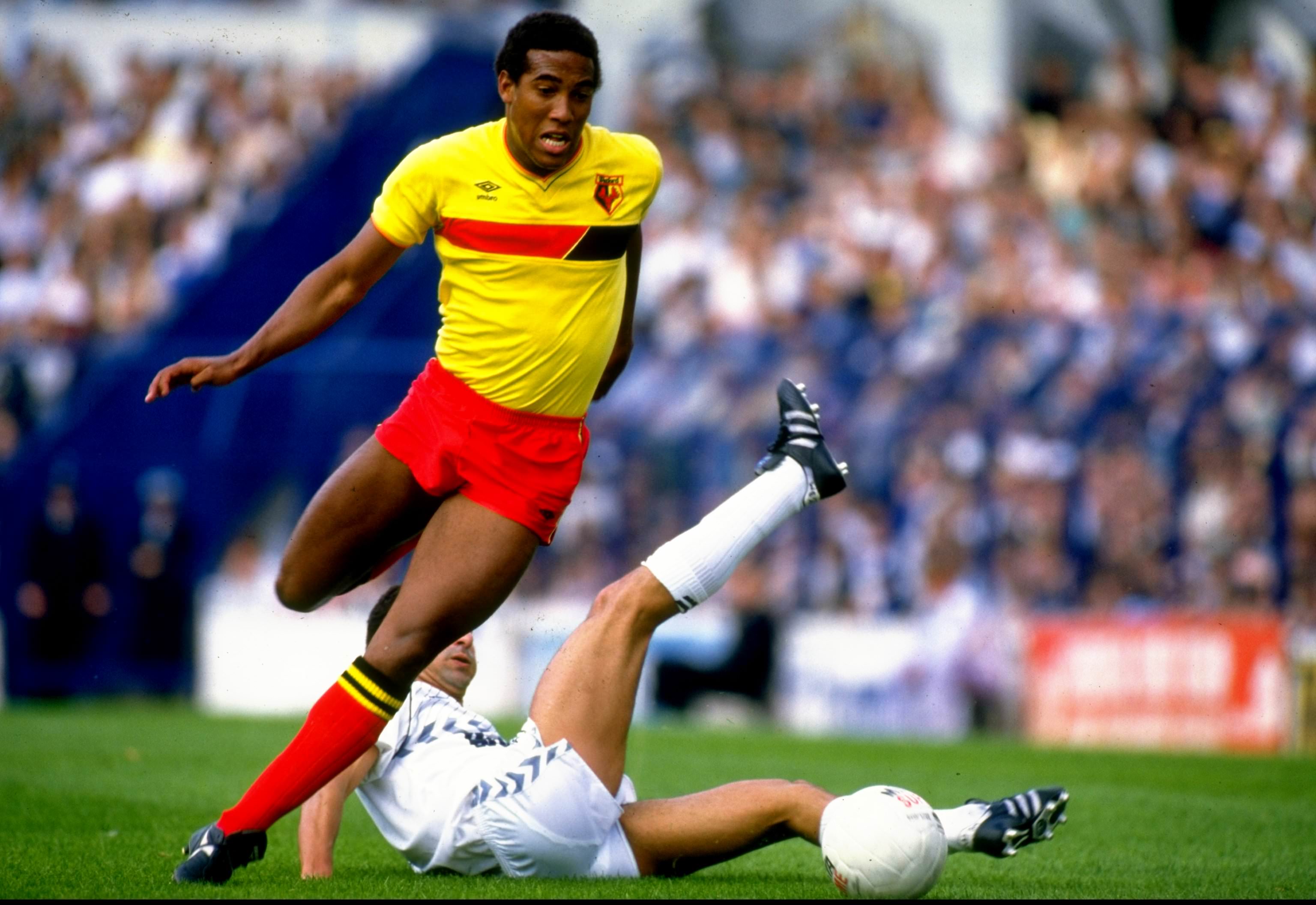 Transfer Window Review (Part 3) - Winger
This is Part III of my Transfer Window review, and a follow up to my original articles for "What our Team Needs" which I wrote back in April. Part I (Defenders) can be found here, and Part II (Midfielders) here. 
When I wrote the original article, "What our Team Needs – A Winger", it was probably the most important transfer that we needed to make this summer. While we had some key areas that needed filling, a natural winger was something we have lacked for as long as I can remember. The likes of Garcia, Benayoun, and Riera all had pretty solid spells at times with Liverpool, but lacked many of the "traditional" winger qualities. The definition of a "Winger" (from Wikipedia) will help you understand just what we have been lacking for so long, arguably since the great John Barnes (possibly with the exception of  McManaman).
"Wingers often try to use pace to exploit extra space available on the flanks that can be made available by their team-mates dominating the centre ground. In sports where the main method of scoring involves attacking a small goal (by whatever name) in the centre of the field, a common tactic is to cross the ball to a central team-mate."

It has been a while hasn't it? Well, that is a "traditional" winger, but that role has evolved over time now. The best example in the Premier League last season, was probably Nani. Someone who can get it out wide, and deliver quality balls into the box. But also can float around, and get involved in the centre too. Our "winger" (term used loosely) options certainly lacked something of that calibre.
Maxi had an excellent end to the season, and when I wrote the original piece, it was before his mini goal rush. What Maxi gives is excellent ball retention, something which I often highlight as a key trait in this new look Liverpool. It is something clearly that Dalglish/Comolli wants to see in certain areas of the pitch, and Maxi gives you that. As I said in April, it was more than right for him to stay, because he gives our squad that extra bit of depth.
Unfortunately, that meant Joe Cole had to be sacrificed. If you give him the benefit of the doubt, then it is partly down to wages, and partly down to fitness. Judged on his limited performances last season, Cole seemed to do everything Maxi did, but Maxi did it better. Cole was moved on to Lille, and I wish him all the best.
Another player to leave (who I didn't overly focus on), was Jovanovic. He really impressed me at the start of the season, and I thought we had finally got ourselves a bargain free transfer. But for whatever reason, he didn't settle in to the Liverpool way. Even when Dalglish returned as manager, and we started to play better football, he was very rarely seen anywhere near the starting XI, or even on the bench.
And that finally leaves Dirk Kuyt. Still to this day, he often divides opinions. But I think he is brilliant to have in the squad, and as he has proved in a couple of the opening games, he can play as a forward also. His tireless work created the goal for Henderson against Bolton, and that sort of thing often gets missed. But Kuyt is no where near a "traditional" winger. He does make up for a lot of his weaker attributes, but having a winger option was key to us progressing.
So then, who had I identified as the answer? And, as before, did we sign him, or look elsewhere……..
There was reported keen interest to take Ashley Young in the January transfer window. A lot of it made sense, as Young had stagnated at Villa, and with just (at the time) 18 months on his contract, a move then may have suited all. But come the summer, Ashley Young was on his way to our rivals Manchester United of course. Had we kept our interest, or did we spot someone else? Or, had Young said he wanted to go to United and no one else? That is something I don't know, and I doubt many people do. But the simple fact is, he didn't come to Liverpool. And after an excellent start to his Manchester United career, have we missed out? Or, did we get someone more suited to our needs?
When I look back, I always find this chart interesting. It shows clearly which of the Premier League wingers (that I looked at) were better than our current options (and in some cases, worse than our worst).
The one thing we clearly lacked was someone who could run with the ball. Look how much better every player  was than our "best" option at the time? And our best dribbler, hardly played last season (Joe Cole).
I think we can all see the player that we did sign, isn't on that list. So how does he fair up against some of the Premier Leagues best of last season? And, does he finally give us that option of a "winger"?
After the whole "Photoshopped Scarf" debacle, Downing was finally a Liverpool player in July of this summer. A player who, like it always seems to be with Liverpool fans, divided opinion. Some thought he finally would give us what we have been lacking for so long, which was natural width and creativity. Where as others thought he was "average at best".
Much of this comes from an opinion of Downing in his earlier career. A player who was criticised (harshly)  because of his selection(s) for England. The media seemed to think he was being picked, because of his relationship with one of his former managers Steve McClaren, who was in charge of the Three Lions. As this post on Liverpool fan site, RedandWhiteKop perfectly illustrates, Downing came with an aged old tag, one he has struggled to shake off for much of his career.
So what of the "new" Downing? Well, at Aston Villa last season, he was nominated their player of the year. It is fair to say that Villa didn't have much to celebrate last season, but he certainly earned his own personal accolades and plaudits. He has been consistently a regular in the England Squad (despite his so called lack of "international class"), and he is now starting to worm his way into being a regular England starter.
But that is not why Liverpool paid for his services. His level of performances at International level, or poor perception in the media, is not why Liverpool signed him. In fact, it maybe quiet the opposite.
Buying such an "unfashionable" player, meant the competition for his services were less so than someone like Juan Mata. A player who seemed every Liverpool fan wanted (despite not all of them seeing him play). While the fee's were possibly similar, it is unlikely that wages and salaries are. And, Mata was already at a good club with Valencia. A move to Liverpool may have been a sideways step (relative to where we were last season). Chelsea were in the Champions League, and, at the moment, probably just about still "ahead" of us overall (hopefully not come the end of the season of course).
Anyway, what many of you are here for is of course the Opta Stats (provided by EPLIndex.com ). I will look at Downing last season, against Nani, who I originally identified as the best mix of "traditional" and "modern" winger last season.
I am still not surprised that Nani still top's nearly all of the charts. But, if you look a bit closer, then Downing isn't so far away in most areas. When you think of the respective teams that both players play for, is it any surprise that Nani is "better" than Downing? Ask it in another way, if you swapped Nani's and Downing's clubs around for a season, would Nani be top in most of the key areas? Probably not, no.
The only real key area where Downing really falls short is on the "dribbling" side of things. But as I wrote in the original article, this is something that was likely a tactic for Aston Villa. As we know, Houllier likes the ball "long early" for pace to run onto (Owen for us, Bent for Villa). So players like Downing and Young (who I wrote about originally) don't dribble as much as they can. We have already seen evidence of Downing's dribbling ability, after a great run against Sunderland, he was unlucky not to score (hitting the bar).
You are probably wondering why I put Gareth Bale in on this post? Well it brings me back nicely to what I said earlier. About how players are portrayed in the media. I am Welsh, and I think Bale is a brilliant talent. But his core statistics do not warrant a £40million price tag. And if they do, then how much is Downing and Nani worth? So, maybe we did get a bit of a "bargain" (time will tell).
So far, I think we have only seen flashes of what Downing can bring to us in a Liverpool shirt. He is quicker than what most thought, and he has been unlucky not to get on the score sheet. He has provided some quality delivery, but I think it even surprised some of our forwards how good it was. In time, this will no doubt improve, and I am sure we will see Downing top (or near) the assist/creation charts again for 2011/2012.
He may not have grabbed some of the headlines that Ashley Young has at United just yet, but in time, I am sure both will prove to be very good signings for their respective clubs. But I genuinely think Downing will bring more to Liverpool (in what they lacked), than what Young can bring to United. We have been crying out for a winger for as long as I can remember, and it is something that Liverpool had no problems with in the 60s, 70s, and 80s. But maybe, based on last season for Villa, and a positive start for Liverpool, we have found one for this new era.
This was Part III (Wingers). I was initially going to look at our business in "attack" as a whole, but I felt this Winger/Downing piece needed more focus and attention as a stand alone. I will complete the transfer window round up with Part IV (Forwards) soon, where I will look at Suarez, Carroll, Kuyt (again), and how our new signing will fit in. Follow me on twitter @barneystuta for regular updates.