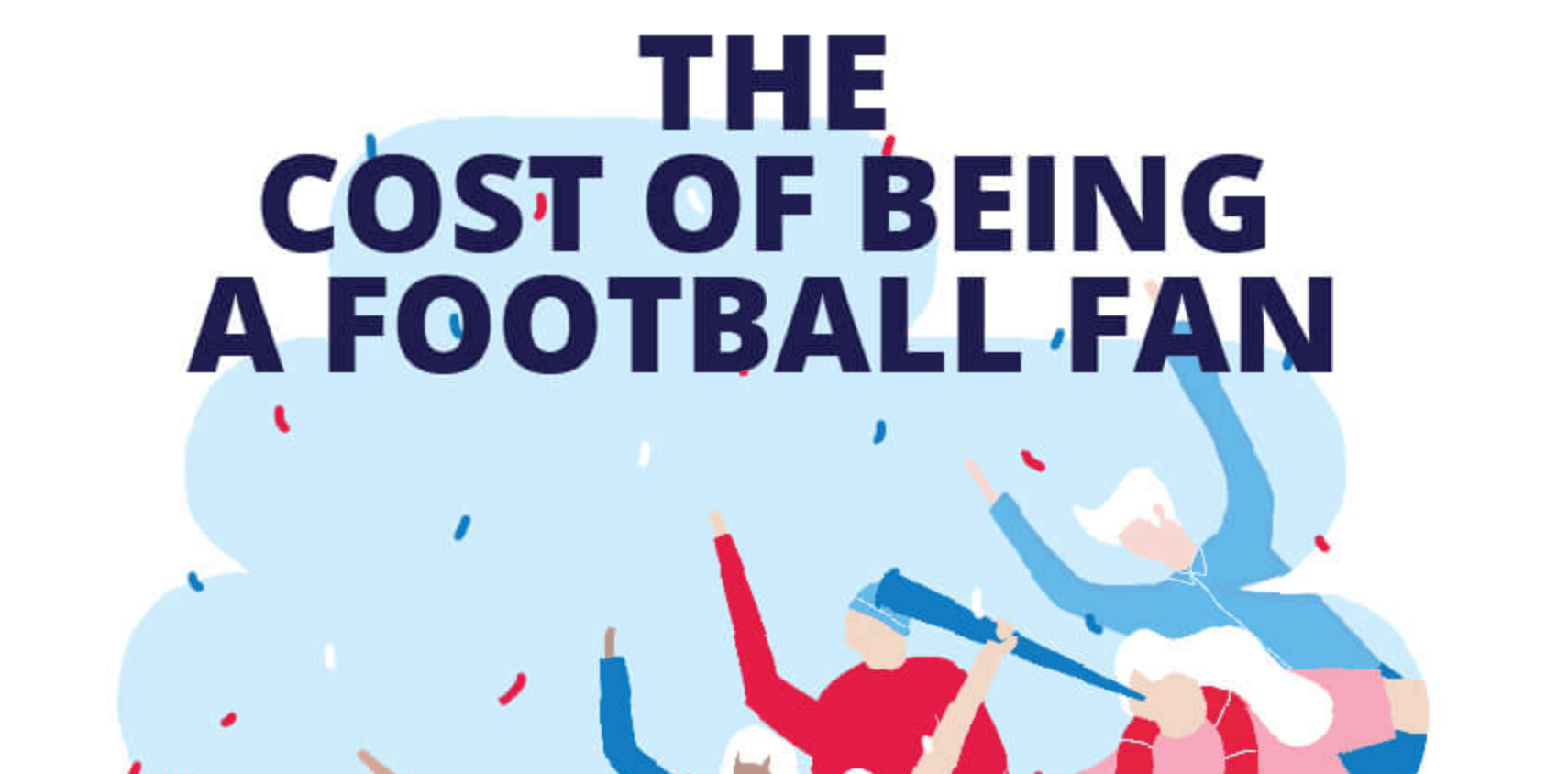 The Cost Of Being A Football Fan
The Premier League trophy is one of the most prestigious trophies available in England which has only been won by 6 teams since the formation of the league 1992. The Premier League odds at Betfair at the start of the season suggested it would be a tight race between Manchester City and Manchester United. Although the title ended up going to the blue side of Manchester, it was one of the shortest races in Premier League history as City maintained a double-digit gap over second place United since United. With a few games left until the season ends, there is a very good chance that City will break the record point total and also surpass the 100 point mark.
At the other end of the table, the relegation battle is far from over. The three teams which are currently in the relegation places are Southampton, Stoke, and West Brom. While West Brom are essentially relegated, Stoke and Southampton still have a slim chance of surviving if they can get results in their must-win games in the upcoming weeks. The teams outside of the relegation zone will also have to be careful as one poor result can put them in real danger of relegation. Even though these teams are battling for Premier League survival, they will still have thousands of fans cheering them on hoping they can give them some sort of advantage over their opponents.
With the Premier League only have a few games left until the end of the season, this infographic has been created which breaks down the amount it would cost for a fan to support their favourite Premier League team. The largest upfront cost for every fan is the season ticket. These can vary from £100 to over £1000 depending on the seats you have and the club you're supporting, but they do offer fans entry to every single league games which the club will be playing. Some season tickets even allow fans to watch the games for any cup or European games they are playing in. It's not just the season ticket which fans will be paying for. Once they have arrived at the ground then they will probably spend money on the match-day programme as well as buying any food and drinks which may be available to purchase. Some fans will even buy a replicate shirt at some point during the season. Have a look at this infographic and see how much it could potentially cost you if you're planning on seeing your team in action.