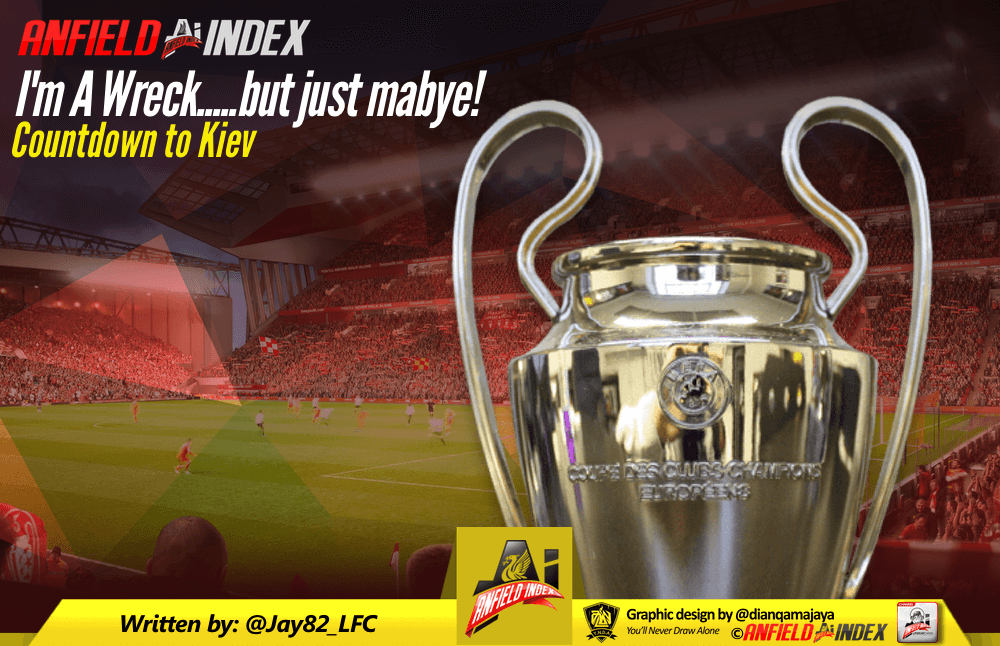 I'm a wreck....but just maybe! | Countdown to Kiev
I'm a wreck. Tossing and turning at night. Nervous. Worried.
It's not because this is my first article in god knows how long. It's not because I'm worried that Jack Butland may be joining Jurgen's red army. It's all down to the big one. Saturday evening against Real Madrid… European royalty no doubt.
I'm convincing myself it'll be all fine. No one has lived with us so far, how can Madrid? I worry about their experience, their needle and dark arts. I worry that they haven't impressed all season yet have beaten the very best in Europe. I worry that their attacking play isn't as good as previous years yet they are so so clinical. I worry that Ronaldo doesn't get involved as much as previous years yet he has 50 goals to his game and only takes a second to make an impact. I worry that they've made this their competition.

I worry that we won't stand up and be brave. Worry that we will be overawed by the occasion and don't play our natural game. That Lovren slides in on his backside. That Salah wants to win it alone rather than as an attacking trio. That Henderson is walked pass by the experience of Madrid.
I worry that when people say even if we lose that we'll still be fine. I worry about that as European finals don't come round often. We said it would be fine after 2007…..it's taken more than 10 years to get there again.
I worry.
But you already know that about me. I do worry. I'm the pessimistic one. The one that finds it hard to enjoy it all. The one that simply has to win to enjoy it.
But what if we win? What if this really is our time? What if we stand tall led by Jordan Henderson who has brought this group together? What if Virgil Van Dijk steps out with his usual swagger and poise and just says no to Madrid's attack? What if Mane, like he has all season, brushes off the occasion and digs at him and plays his game and just keeps going and going? What if Bobby continues to have his fun and press the life out of Madrid's ageing team? What if Mo Salah keeps scoring again and again?
What if we just play our game? We play angry football like our manager wants us to. What if we stare right back at them when they smirk at us for making the final? If we knock it about for the first ten minutes and then go at them with a frightening burst like Porto, City and Roma felt.
I'm now less worried. I'm feeling better. I'm picturing Jordan Henderson lift old big ears, in the face of criticism from his own fans, surrounded by this mad team. My mood will change minute by minute and I cannot wait for it.
It's the trophy that we have to win. We have to win because it's not theirs. It's ours. It's ours because we want it more. Our fans want it more.
You know what…….We'll win it too!
See you on Saturday Redmen.