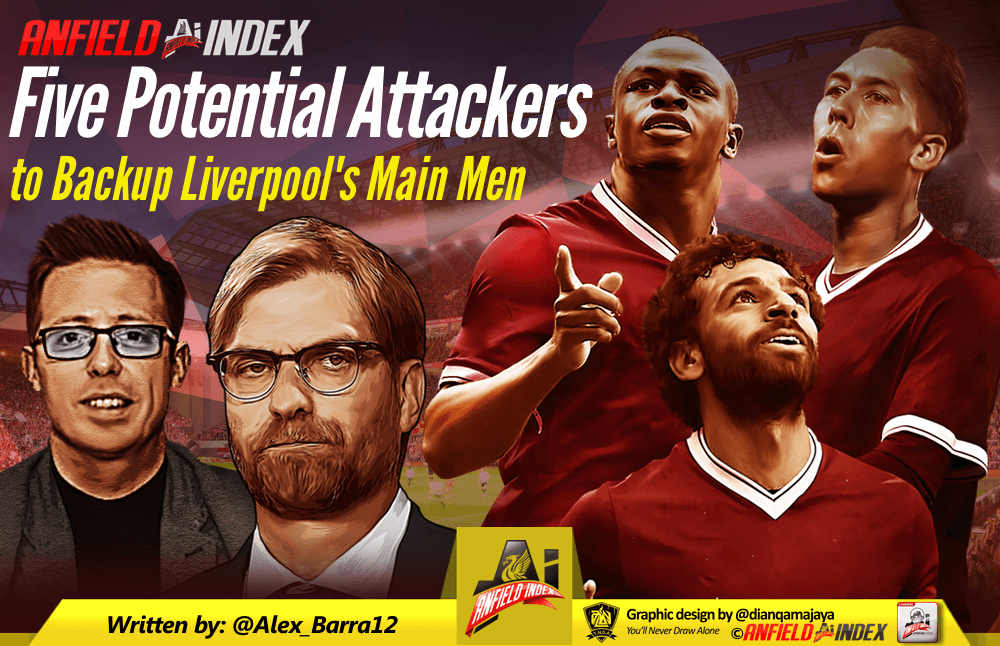 Five Potential Attackers to Backup Liverpool's Main Men
Christian Pulisic
Dortmund's American sensation, Christian Pulisic has been on the radar of Liverpool (and Klopp) for a while now. Just nineteen and already laboured with shouldering the burdens of club and country, he's certainly got experience beyond his years.
Still raw and unrefined, Pulisic's sublime dribbling ability is the first thing that stands out whenever he gets on the ball. Alongside that, however is the tendency to come up big when it matters, such as the winner he scored against Hoffenheim in his side's 2-1 victory: a delicate little dink that was audacious to say the least.
He should certainly be scoring more goals like that; given his importance to the side (he started 27 times this season, only being involved in nine goals) but once again, his age must be factored in. The potential marketability is evident, too, and though he'd cost a pretty penny (Dortmund reportedly wanted €100 million last summer) he could well be a generational talent, one which could light up Anfield for years to come.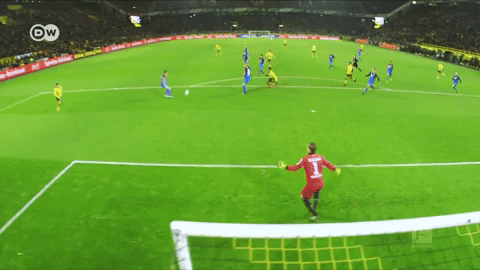 Leon Bailey
Leverkusen's golden boy has been making all the headlines this season, for good reason. He arrived with much expectation from Genk, arriving for €10 million in January of 2017. In his first season for the German side he managed to outscore his entire tenure in Belgium, and his dynamism and power on the ball began turning lots of heads.
The "ceiling" is often over-stated in football, with so much circumstance and luck going into a player's fortunes, yet the Jamaican-born winger has all the right tools in his locker: deftness of touch, capable with both feet and a ripping strike on him, Bailey could well be the Bundesliga's next big export.
He may not be the superb dribbler that fellow Bundesliga starlet Pulisic is, but he is more creative, more direct, and does a better job at retaining the ball. Drifting inside to collect the ball, he's just as adept at cutting inside and taking on a player as he is at laying it off and moving into the vacated space, allowing his partners in crime to flourish in Leverkusen's fluid forward line.
Given Leverkusen have recently extended the contract of Julian Brandt to 2021, Bailey may be the one they will cash in on. Whatever price they ask for, it will certainly be high. But, given Bailey is still only 20 years of age, it's probably going to be worth it.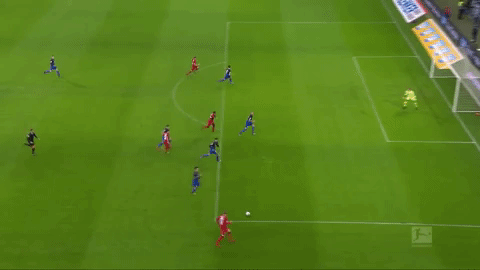 Goncalo Guedes
The Portuguese forward was bought for much fanfare by PSG for €30 million but would only spend six months at the French club after arriving in January; shipped out to Valencia on loan courtesy of his agent Jorge Mendes.
His rise to prominence in La Liga was rapid; showing his excellence in an unorthodox system being deployed on the left of Marcelino's 4-4-2, which saw him act as a second striker as much as a winger at times. His goal numbers in his first few months at the club were exemplary: he scored three and assisted five in his first seven matches in La Liga, but his inconsistency flared once more (just like at Benfica) and he only managed two further goals and three assists in his next 20 La Liga starts.
His form tapered off as Valencia's brilliant start to the season waned, and while Guedes has work to do on his finishing and maintaining the high level of performance that saw PSG fork out that significant sum, there can be no doubting his talent. Capable of covering for all three positions across the front three, PSG insisted on not installing an optional buyout clause for a good reason: they see the potential for the kid to become something special. Gifted at finding pockets of space, drifting in from the left, or dribbling past players, acting as a backup to the front three would allow for his development, whilst also not requiring him to fire straight out of the blocks. He's also lightning fast: and in this Liverpool side, that is a dangerous element to play with.
PSG are also under pressure from financial fair play, meaning they could be willing to sell one of their prize youngsters on the cheap.

Ousmane Dembele
The pipe dream of most Liverpool fans ever since he was linked to the club alongside Nabil Fekir by French outlet RMC, Dembele has suffered a torrid time in Catalonia thus far. The state of Barcelona's board, as well as aspirations to buy Antoine Griezmann from rivals Atletico Madrid, offers fans more than just a twinkle of hope that the deal might actually be feasible.
And if the opportunity arises, there's no way Klopp wouldn't seize it.
Not least because he was targeting the former Rennes man for Dortmund during his breakout season: one which saw him net 12 times in 26 appearances (essentially a goal every other game.) The trickery, pace on the ball and creative flair the Frenchman displayed were enough to earn him a move to Dortmund, where he spent a fleeting season before being whisked away to fill Barcelona's Neymar-sized hole.
He's been the victim of injuries in his first season at Barcelona, but his time on the pitch showed just how talented the young winger is: capable of beating a defender not simply for pace and close control, but via his intricate two-footed touches: he claims to be left-footed yet shoots and takes penalties with his right. Statistically, his season at Barcelona was underwhelming (he only made around 1.6 key passes per game, and completed 2.4 dribbles, down on his average numbers) but that may well be what motivates him to make the move, given he won't be starting ahead of Luis Suarez, Lionel Messi or Antoine Griezmann.
It could well be a loan deal, of one or two years, but Liverpool would certainly ensure a buyout clause exists if the unlikely deal does indeed occur.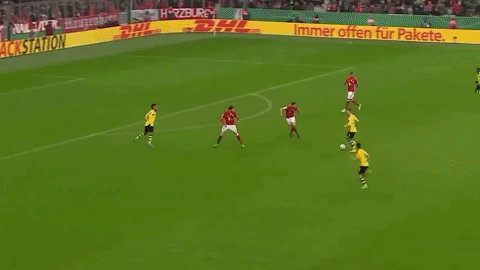 Florian Thauvin
The Frenchman may well be remembered in the Premier League for his uninspired tenure at a faltering Newcastle United, and that is a damn shame. Because he's been exceptional since.
His return to Marseille was heralded as the beginning of a redemption story, and Thauvin has certainly succeeded in that. He netted 22 Ligue 1 goals from the right-hand side, often using his deceptively powerful frame and slick dribbling skill to cut inside and fire a curling firecracker into the top corner. As a goalscoring winger, very few could get near him this season.
His goals tally is belied by the significant amount of shots he takes per game (3.7, compared to Pulisic's 1.2 and Bailey's 2.5) yet, if he's scoring twenty goals in a season, it's entirely justified. He's also creative when he gets in and around the box; many of his 11 Ligue 1 assists came from his incisive cuts into the box, dragging defenders out of position before laying it off to someone filling the space he created (evidenced by the 2.2 key passes he makes per game, the most of anyone in this list).
Disappointment in the Europa League final, combined with a tight fourth-placed finish, means Thauvin will be without Champions League football next season despite his incredible efforts, and Marseille could well be tempted to sell their prize asset, if the offer is high enough.
That would be adequate redemption indeed.
Have other names who could backup Liverpool's fiery trio? Leave a comment below!
*All stats via WhoScored unless stated otherwise.