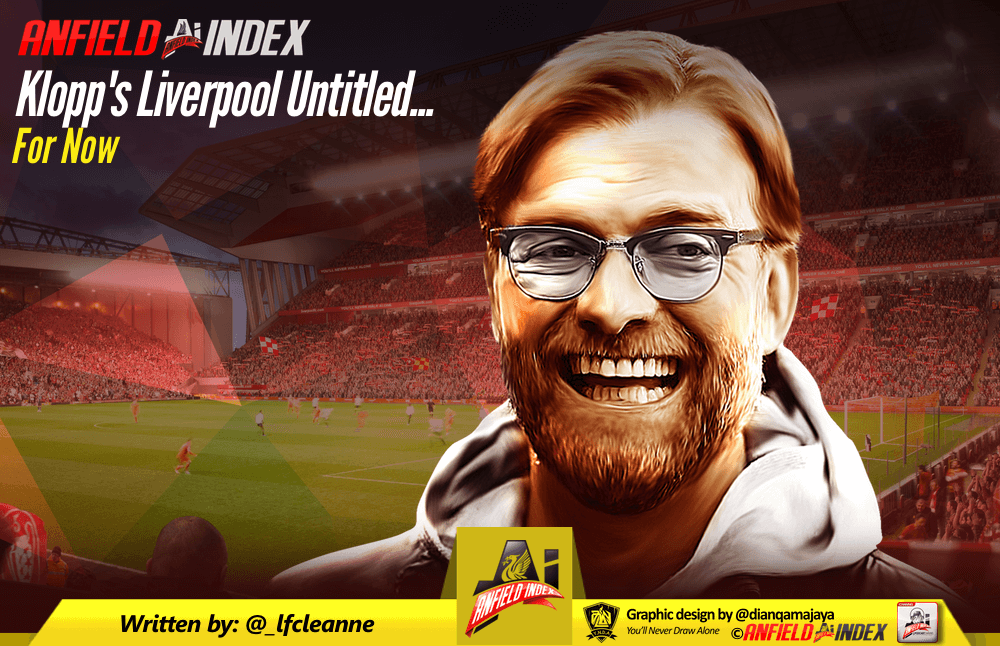 Klopp's Liverpool Untitled... For Now
Some will say this Liverpool team failed, that they stalled at the final hurdle. Ending another exhilarating campaign with nothing to show for it, Klopp's failure to win in six straight finals may be a source of humour for rival fans. It may even have some fans questioning whether his tenure has truly been a success.
It was just one of those days; ninety minutes bereft of luck with a series of unfortunate goalkeeping errors and an untimely injury to Mohamed Salah enabled Madrid to bring home their third consecutive Champions League trophy.
It'd be a disservice to Sadio Mane, Roberto Firmino and the rest of the troops to say Liverpool's hopes disappeared when Salah was forced off the field, but it certainly changed the pattern of the game firmly in favour of the Spaniards. A premeditated act, Sergio Ramos produced another act of shithousery, nodding to the bench as he twisted Salah's arm around his and hauling him to the ground eased Madrid's task in Kiev.

As for Loris Karius, it's hard to see a way back for the goalkeeper given the detrimental damage done to his confidence. The German has since suffered the dark side of social media with a painful pouring of tears and deep apologies to the away supporters potentially his last act as Liverpool No.1. Rest assured, it'll certainly put obtaining a goalkeeper high on the priority list this summer.
Yet, that remains far from the story, here. Sure, it was a cruel end to a scintillating season with the final whistle ensuing an aura of disappointment and heartache.
But then came grace. Passion. Belief.
The belief that this team are on their way up, once again dining at the table with Europe's most elite. With a thunderous cry of 'You'll Never Walk Alone' engulfing the NSC Olimpiyskiy, no one could tell these fans that it was all for nothing.
Let's not forget the remarkable journey to get to Kiev. Liverpool scored a record number of goals in the competition, producing some of the most effervescent attacking performances I've ever seen.
3 goals in 11 minutes against Hoffenheim at Anfield; two goals in five minutes against Porto; three in 19 minutes against City at home and a five-goal thumping in under 35 minutes against Roma. Safe to say, the thrilling nature of this campaign will live on, serving as a beacon of hope for the future.
It really is just the beginning, with a quote from Henry Ford very apt, here:
"Failure is only the opportunity to begin again, only this time more wisely."
That's exactly what Liverpool will do; they will rise from the pain of Kiev, they will regroup over summer, and they will come again. An average squad age of 24.5, this young team has a lot of bright days ahead, pursuing an undeniably upward trajectory under Klopp.
An incredibly coy capture of Monaco's Fabinho is testament to that, setting the transfer window off to a brilliant start. An early signal of intent was made even sweeter by the fact no one saw this deal coming. There was no drawn-out process, no almost anticlimactic moment of 'when will it finally get over the line?'. From rumour to confirmation in under two hours, this was old school stuff from Michael Edwards.
Liverpool have finally secured the midfield steel lacking since the days of Javier Mascherano, with Fabinho able to win possession, screen the back four and generally dominate as the No.6. Yet more stellar improvement of the team's spine.
First was Virgil Van Dijk, the authoritative figure in defence Liverpool have so desperately craved since Jamie Carragher and Sami Hyppia. Then came Naby Keita; a creative, dynamic force in the centre of midfield, capable of wriggling his way through a crowd with dazzling feet. Now, Fabinho – another piece of the puzzle acquired with Klopp's long-term project coming to the fore.
What a project it is, too. Just a few years ago Liverpool had Rickie Lambert, Fabio Borini and Mario Balotelli – a player Brendan Rodgers didn't even want to buy – in their ranks. Now, top players are being drawn to Anfield again, desperate to have a hand in Klopp's venture.
Fabinho and Keita secured. Fekir wanted and a world-class goalkeeper reportedly on the horizon.
Klopp is edging ever closer to putting Liverpool back on the map as genuine challengers both domestically and in Europe. Kiev's heartache was merely a sad chapter in the script, not the end.