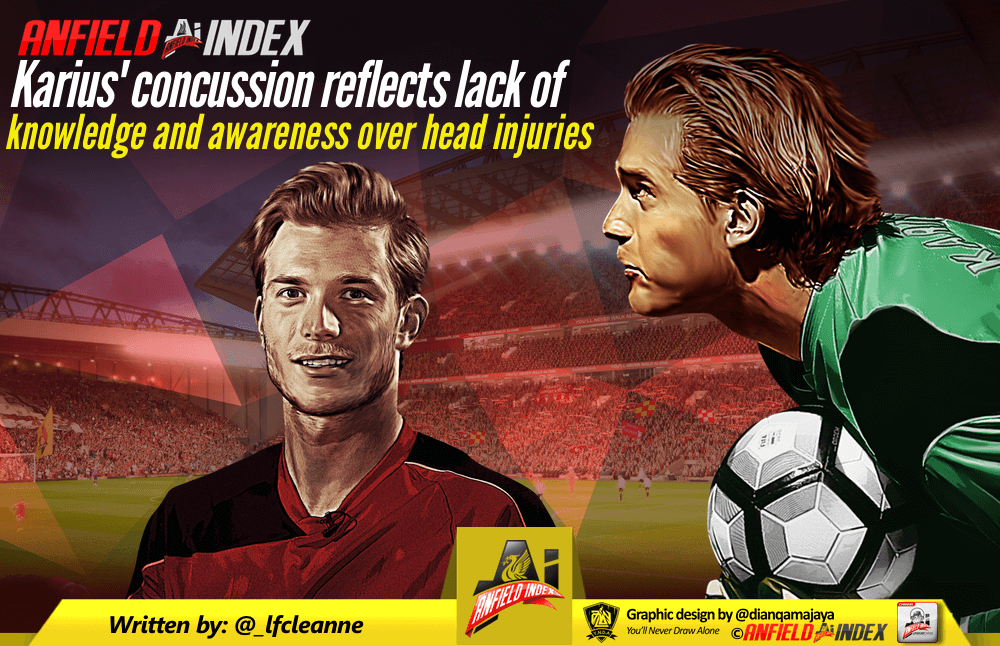 Karius' concussion reflects lack of knowledge and awareness over head injuries

It may have little standing on the Champions League final result, but news of Loris Karius suffering a concussion during a clash with Sergio Ramos in Kiev reflects far more pressing problems within football.
Van Dijk and Sergio Ramos had a coming together from a Madrid corner before the Spaniard was sent hurtling towards the Liverpool 'keeper and extending an elbow. Karius could be heard screaming on the television such was the extent of Ramos' blow.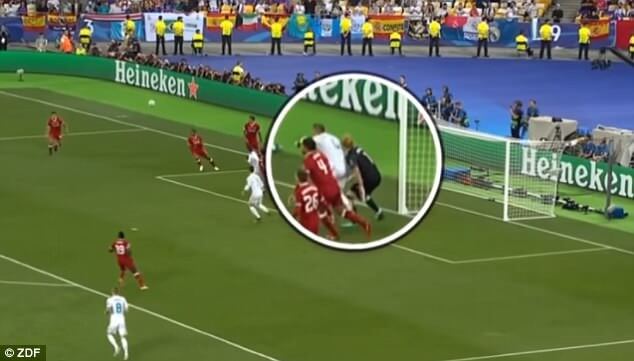 He got up to remonstrate with the referee and his assistant but didn't receive any treatment from Liverpool's medical staff, appearing to carry on as normal.
That incident occurred just two minutes before his first goalkeeping howler, throwing the ball straight at Benzema's leg causing it to ricochet into the back of the net.
Reports have since emerged from the US that the goalkeeper suffered trauma to the head in the second-half after Sergio Ramos' elbow, with Massachusetts General confirming 26 of 30 tests were positive for a concussion after a scan.
Their statement read:
"After carefully reviewing game film and integrating a detailed history, physical examination and objective metrics, we have concluded that Mr Karius sustained a concussion during the match.

Mr Karius' principal residual symptoms and objective signs suggested that visual spatial disfunction existed and likely occurred immediately following the event. It could be possible that such deficits would affect performance."
The news has caused a spiral of accusations and finger pointing; how could the referee be so negligent as to miss Karius' head injury? Why didn't the clubs medical staff check him out? Why didn't the player himself signal he wasn't with it?
There have even been some ridiculous notions of a PR stunt based on John Henry's stake in the medical centre. If you're in that bracket, there's little to be said in response to such a nonsensical claim, but a lot to be said on the causes, consequences and pressing lack of awareness about such a dangerous injury.
Chris Nowinski, the founding CEO of Concussion Legacy Foundation, spoke to Anfield Index Pro recently on the Fatigue Index Podcast, giving some careful insight into the effects of a concussion.
"Your brain controls everything and you have some sort of damage; you have 100 billion neurons in your head and a group of them are malfunctioning."
Thus, a concussion inhibits reactions and cognitions, causing an imbalance, restricting ability. Crucially, these effects aren't always registered straight away; in Karius' case he didn't suffer symptoms straight after the impact, hence the lack of medical care.
In fact, Chris details that only 1 out of 6 cases are diagnosed immediately, often taking hours or even days for the impact to take its toll.
"Sometimes it's obvious and they're knocked unconscious but most of the time you can't tell if they have a concussion. They may have subtle impairments like double vision or ringing in their ears and only they know. Sometimes there are no immediate symptoms and they show over time." [For more, you can subscribe to AI Pro, here]
Perhaps what's most worrying in light of this incident is the lack of understanding and awareness of the implications surrounding a head injury.
"I think it should have been kept under wraps"

Chris Sutton reacts to the news that Loris Karius sustained concussion during the #UCLfinal pic.twitter.com/lNKVMLabmq

— BBC 5 live Sport (@5liveSport) June 4, 2018
Chris Sutton criticised Karius on BBC Radio 5 Live stating "I don't really see the point in coming out and saying that because people inevitably will say he's using that as an excuse, which it may well be."
Suggesting that the news was merely publicised to give a reprieve to the goalkeeper is a naïve claim, playing down the incident and the way in which head injuries are grossly mishandled within the game.
Meanwhile, Sky reporter Kaveh Solhekol made light of the injury, with his ignorance a reflection of the worrying disregard for such a prominent, dangerous issue.
Yet, it's Thibaut Courtois dismissal of the incidence that serves as the biggest, and most shocking, example. Having suffered a blow to the head himself, the Chelsea goalkeeper's comments convey the state of awareness within the game.
Just because Karius didn't lose balance or get knocked out following contact doesn't make the incident any less serious; no concussion is the same in its eventual effects on the recipient and as such, belittling a player who's suffered such injuries is reckless and ill-advised.
Sports scientist Ross Tucker delivered a poignant response on the matter via a social media thread, reflecting how the aftermath of such news should focus minds on head injuries rather than the idea that Liverpool are trying to cover up for failing at the final hurdle in Kiev.
This is, for many reasons, a fascinating story. It's the trigger for discussions ranging from medical/duty of care failure to legal/policy issues. According to US doctors, #Karius is #concussed in this incident, shortly before the 1st of his huge errors. Brief thoughts follow… pic.twitter.com/9CNoRvgbz1

— Ross Tucker (@Scienceofsport) June 5, 2018
In light of the new information, Karius should be absolved of some of the criticism received following his performance in Kiev. Of course, it does not eradicate the mistakes made, nor undo the damage done, but it does explain as to why a player who had been vastly improved in recent months suffered a huge lapse on the biggest stage.
More importantly, though, Karius' concussion should fuel further debate over the treatment of head injuries, with an urgent need to address such a significant issue.
All those who sent death threats look even more abhorrent now.