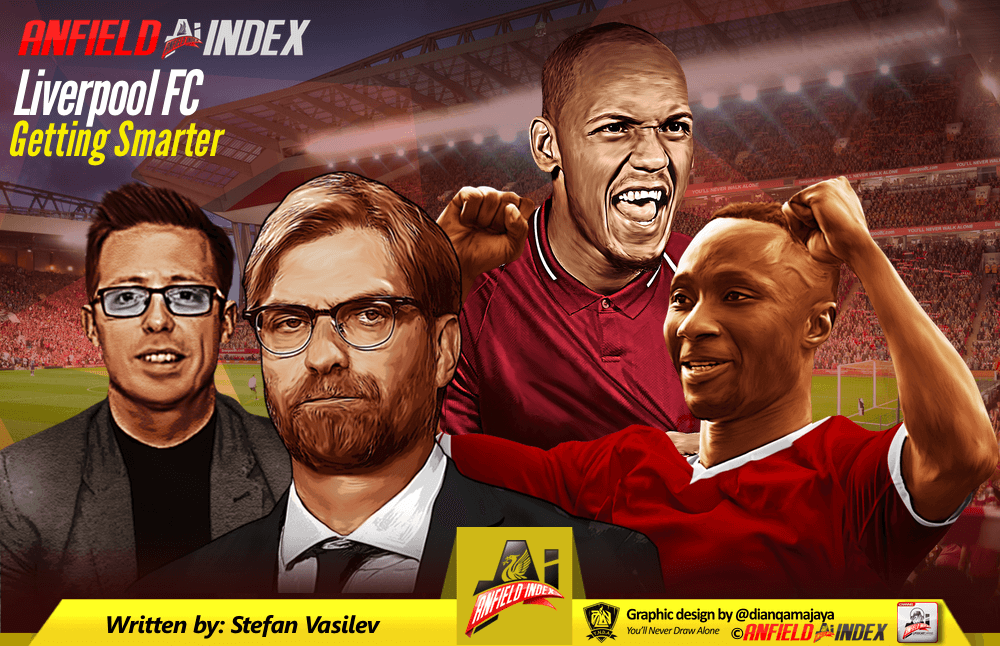 Liverpool FC - Getting Smarter

Liverpool football club is not at the top of the transfer food chain. It's an unpleasant fact but we need to accept it. There are clubs that are richer, stronger and can offer guarantees that LFC just can't. So it's natural that some players will use the famous red jersey as a stepping stone to get to supposedly better clubs. This has been happening for years. Even Steven Gerrard considered it at on point. Just in the past 10 years, we have sold Xabi Alonso, Fernando Torres, Luis Suarez, Raheem Sterling and Phillipe Coutinho. Replacing a star player is never easy, especially given the financial situation the Reds were in the near past. Desperation leads to risks and those often don't pay off.
The gambles that didn't work
In my opinion, the catalyst for the Reds' struggles over the past decade was the sale of Xabi Alonso. The 2008/2009 season was supposed to be the one we bring the Premier League trophy to Anfield, and Rafa's men came close to doing so. For various reasons, it wasn't to be. The following summer saw the departure of the Spanish midfield maestro and with that came the dark times. Benitez tried to replace him by bringing Alberto Aquilani. The Italian was injured when he arrived at Anfield, missing a total of 214 days. We all know how that went – injury after injury until the Italian eventually left to go back home.
Perhaps the one that hurt the most – El Nino. His transfer fee was reinvested in Andy Carroll. The big Englishman struggled at Anfield and after several loan spells was eventually sold to West Ham. Another player that was injured when he signed his Liverpool contract and has had constant injury problems – he has been injured for 1079 days(40% of the time), missing over 130 games. Even if he managed to stay healthy Carroll would have had a hard time playing up to the fee, LFC paid for him. The record-breaking fee at the time was a huge gamble, that didn't pay off. El Nino himself is a good example of what not properly healed knee injuries can do to a player.
13/14 was the wildest LFC season we will ever see and it ended in a heartbreak. Our Uruguayan talisman also left and soon after Brendan Rodgers and the transfer committee had probably the worst summer transfer window of all time – Lazar Markovic, Dejan Lovren, Adam Lallana, Alberto Moreno, Rickie Lambert, Emre Can and Mario Balotelli were supposed to fill the void.  In hindsight, Markovic was a waste of money but you will probably be lying if you say you weren't excited to get him. Lovren was supposed to fix the leaking defense. At the time not so super Mario was the only (kind of) proven player in the group, so how bad could he be? We know the answers now.
The best Premier League seasons LFC has recently had were both followed by departures of key players. In both cases the replacements were huge gambles – Aquillani was injury prone way before he came to Anfield, teenage prodigies like Markovic don't always become world beaters.
FSG – getting smarter
When Raheem Sterling left in the summer of 2015 Roberto Firmino was brought it as a replacement. The same risk as before was taken. Bobby at the time was far from the striker he is today. He suffered a torn LCL in 2012 but hadn't had any issues since. So I wouldn't say he was injury prone. This time the gamble paid off. However, most supporters probably didn't think that way in 2016. The Brazilian had a slow start of his Liverpool career and the team was struggling.
Fast forward to June 2018. Our best player over the last few seasons has been gone for 6 months. The second highest transfer fee ever is sitting in the bank. Just days after losing the Champions League final Fabinho was announced. The Brazilian is a well established player. He already managed to beat an oil money driven club to the league title in France and was an integral part of one of the best attacking sides in the Champions League two seasons ago. He has played played over 30 league games in four straight seasons. As with any transfer, there is some risk but this time it is minimal.
Step forward, Naby Keita. One of the best midfielders in the Bundesliga. He helped a newly promoted Leipzig team to reach the Champions League. Granted Red Bull wasn't your typical newly promoted team. Naby has never missed more than four games due to injury. Red cards are a different story. The African is an already established player who has proven over two full seasons that he is consistent.
The last piece of the puzzle is Nabil Fekir. At just 24 years of age, he was the captain of Lyon. Another proven player. The Frenchman suffered a ruptured ACL in 2015. I'm not going to pretend to be an orthopedic surgeon or that I know how a knee recovers from such a devastating injury. You've probably read enough internet doctors opinions. We also still don't know what exactly happened on Friday. What the last two summer transfer windows have shown us is that FSG are done with the high risk signing – no more expensive teenagers, who have had one good season, no more unproven British players, no more high risk signings. If Fekir's knee at over 50 million pounds makes him a risk the club should move forward. The Lyon captain has missed a month in each of the last two seasons with a knee injury. Edwards and Klopp have built a squad that is already capable of challenging for major trophies. There is no need for hail Mary signings, we are good enough to play it safe.