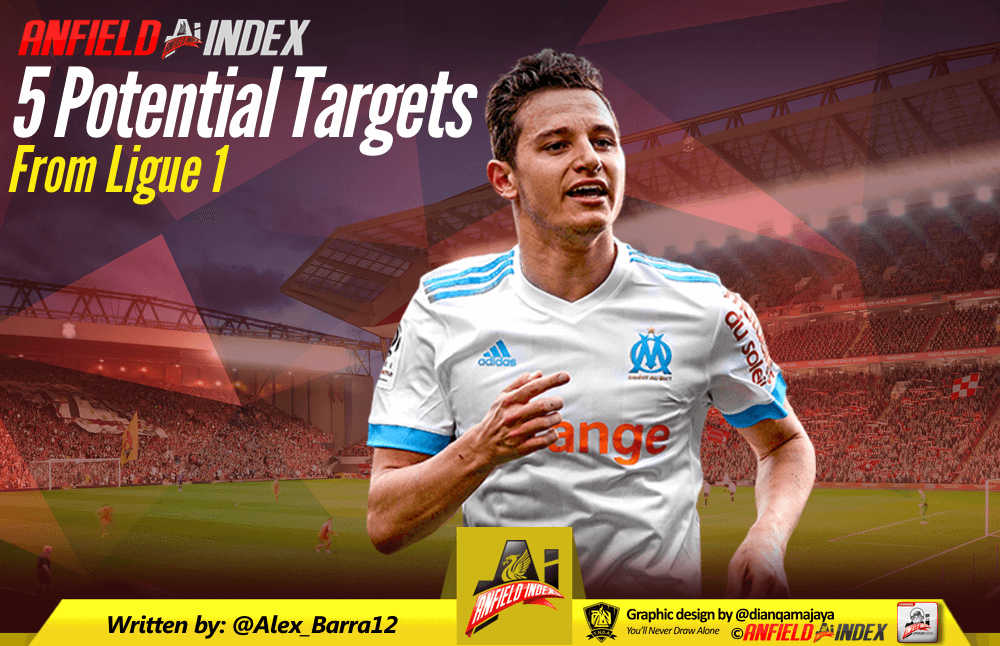 5 Potential Liverpool Targets from Ligue 1
As the World Cup rolls on, Liverpool fans remain ever-vigilant in their hunt for potential signings. Fabinho and Naby Keita will arrive at Melwood at the beginning of July, with a deal for Nabil Fekir still up in the air. As it happens, two of those three names have something in common: they come from Ligue 1.
So, as Liverpool look to bolster their ranks following a tremendous Champions League campaign and second consecutive top-four finish, here are a few more names from France's highest footballing echelon to look out for.
Florian Thauvin
Coming hot off a staggeringly prolific season for Marseille, Florian Thauvin's left foot certainly had all the headlines on the south coast. He scored 22 Ligue 1 goals in 35 appearances (with a further three goals in the Europa League to take his season tally to 25.) He was the highest goalscoring winger in Europe not named Mohamed Salah, Lionel Messi or Cristiano Ronaldo.

And it doesn't appear to be an anomaly.
The Frenchman plays direct, to the point, and aggressive, charging at defenders and scaring them into backing off. As soon as that happens, Thauvin will exploit the yard of space he needs to fire a curling left-footed strike into the corner or lay off a horizontal ball for one of his poachers in the box. If those poachers aren't firing, then he'll happily become the fox in the box – nine of his 22 goals came from inside the six-yard box.
What his unfortunate tenure at Newcastle was unable to show was his speed, quick thought and lethality in a system that suits him. Klopp is after a winger this transfer window, someone to rotate with his deadly front three: just imagine adding Thauvin's goals, his directness, and his almighty left foot to this already devastating attack. It's mouth-watering.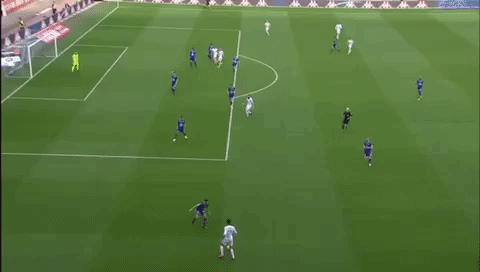 Tanguy Ndombele
A midfielder that will undoubtedly become one of the world's top five in his position in the coming years, Lyon secured themselves a guaranteed profit when they secured the Frenchman, of Congolese descent, for a measly €8 million buyout clause that they had installed on his loan from Amiens, which they activated this summer. His season alongside Lucas Tousart – another phenomenal young midfielder – was the anchorage from which Lyon were able to secure Champions League football.
A proficient tackler, mobile presser and clever operator, Ndombele has drawn comparisons to N'Golo Kante, likely due to the similar areas of the pitch in which he's deployed, yet comparing him to anyone seems foolhardy. Keen eyes would see similarities in his offensive abilities to Paul Pogba – yes, he is that impressive – while still missing out on the electric, almost frantic pace he brings to a counter-attack. He's extremely difficult to tackle when he wants to take you on which, combined with an excellent first touch and strong gait, allows him to make 2.5 dribbles per game – that's more than Sadio Mané and nearly as many as Manchester United's marquee midfielder (who manages 2.8). His passing's clever, too, he makes 1.4 key passes per game (more than Kante, whose creative element has improved this season) and while he needs to work on his goalscoring, he gets in and around the box enough to make his presence felt.
Someone will soon notice the trajectory of Tanguy Ndombele – and taken advantage of it's steep upward climb.
Benjamin Lecomte
When goalkeepers are discussed in the realm of Ligue 1 the supreme young talent that is Toulouse's Alban Lafont is usually the first name that springs to mind. However, despite being the victim of a terrible Toulouse team this season, it can't be ignored that they did finish in the relegation playoff spot.
At first sight, Montpellier's tenth-placed finish doesn't seem all that impressive either, but it was on the foundation of Ligue 1's second-best defence. That in itself is a good indicator of how important Benjamin Lecomte is to his side, as is the fact that the only goalkeeper who has a shout of claiming a season better than his is Alphonse Areola; PSG's number one. With that rock-solid defence came only the third highest scoring attack in the league, meaning Lecomte's 73% save percentage was vital.
He's a superb shot stopper and his long-range distribution is excellent. Montpellier do face more shots than Liverpool – but then so do practically every team in Europe's top five leagues – and his concentration is excellent: he managed 14 clean sheets in 38 games. He may not be that significant an improvement on Loris Karius, but with question marks remaining over his mentality following his Champions League disaster, Lecomte would be an excellent, if not similar replacement.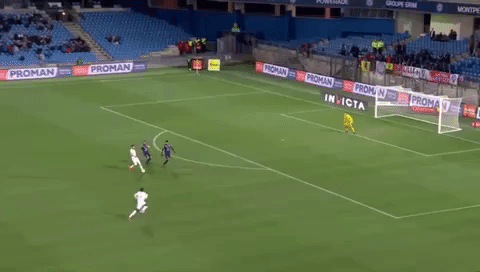 Nicolas Pepe
Lille endured a torrid season, unfortunate considering the impressive talent they had brought in over the summer. The likes of Thiago Mendes, Thiago Maia and Anwar El Ghazi were all seen as important signings for Marcelo Bielsa in the project that had football hipsters eagerly anticipating a return. The central figure to Lille's struggling season, however, was Nicolas Pepe, the 23-year-old who took the brunt of responsibility to drag his club through the mire with vital goals.
His brace against Toulouse near the season's conclusion kept his side above water, condemning their opposition to the relegation playoff, and was symptomatic of Lille's reliance on the young Ivorian. He managed 13 goals and 4 assists in total during the season, some of which were tremendous.
It may well be for nothing, as Lille's financial disasters could see them relegated despite their survival, and for that reason Lille may be desperate to sell. He chiefly plays on the right-hand side, able to cut inside on his excellent left foot, but has been deployed in both #10 and #9 roles this season too. More of a dribbler and less of a creator, he'd be an excellent weapon Liverpool could turn to off the bench.
Julian Draxler
A familiar name, linked to Liverpool on a cyclical basis, this might actually be the season Julian Draxler seeks pastures anew outside of Paris. It was no secret that Klopp actively pursued the German, reportedly put off by Draxler's monetary demands. Should the Nabil Fekir deal genuinely fall through, however, and PSG's delicate financial situation force them into selling players, then the deal would be too good for Liverpool to pass up.
Especially given the role Fekir would likely have played is one that Draxler has often been playing for PSG: that third midfielder in a midfield three, sometimes acting as a #10. It's a position that will thrive in Klopp's setup, supposing the player is able to press and has the creative knack to fuel the fiery front three. Draxler's four goals and five assist might have come in thirty appearances, but he did only make nineteen starts and was the victim of a stop-start season under Unai Emery. The fact was, he couldn't get in ahead of PSG's ridiculous wealth of attacking options, and PSG's midfield setup couldn't accommodate him.
His Parisian experience may well have humbled the man who forced a move away from Wolfsburg, but it certainly hasn't removed the potential of the twenty-four-year-old. He's currently on World Cup duty with Germany, but he'll certainly have a decision to make when he returns. Klopp's project is certainly the most tempting its ever been, and he'd fit in rather nicely.