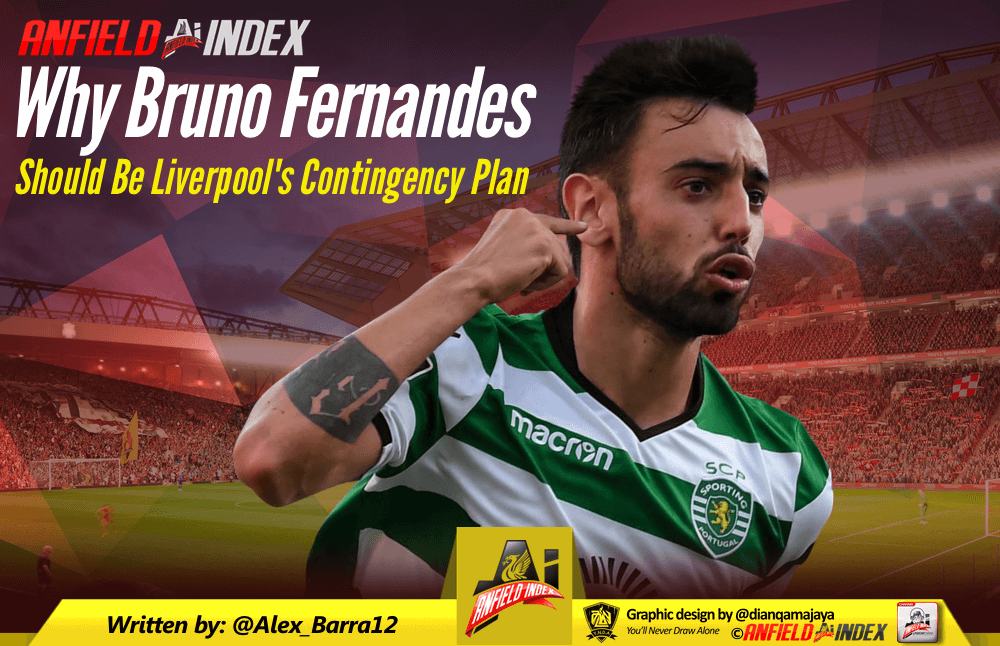 Why Bruno Fernandes Should Be Liverpool's Contingency Plan
Monday the 11th of June: one of football's "firsts" transpired in Portugal, in reaction to one of football's more stranger stories. Sporting Lisbon, under the tyrannical rule of a despot who's been described as the football president equivalent of Donald Trump, are forced to accept the news that over a hundred million worth of its assets will depart the club, citing "Just cause" for the termination of their contracts after a group of the club's ultras attacked their own players at their training ground following a disappointing collapse in the Liga NOS title race. Bruno Fernandes is one of those players.
A player whose price tag was once quoted as £87 million now departing his tumultuous club on a free. With Sporting captain Rui Patricio's impending free transfer to Jorge Mendes' Wolves, the football world will soon discover just how difficult it will be to pry those players from Sporting's hands.
If it's feasible, and if Liverpool's prospective deal for Nabil Fekir is indeed off (despite lots of noise to the contrary), then Bruno Fernandes would make for a very good backup plan.

Style
The Portuguese number ten was first brought to Italy to play for Novara at the age of 18 but took merely a single season to find himself in the limelight in Serie A: he moved to Udinese in 2013. His age meant he was banking on raw talent over consistency, and it showed: two seasons in Udine were littered with promising signs and almost always followed by stark inconsistencies. A move to Sampdoria benefitted him, playing in a more fluid system, but it wasn't until his return to Portugal that the attacking midfielder really had the chance to strut his stuff.
Capable of playing in the number ten, wide midfield positions and in a midfield three, Fernandes likes to get on the ball, in pockets of space, and drive towards a defence. Where Coutinho – the man Fernandes would likely replace at Liverpool – used to enjoy picking up the ball in front of a midfield and weave his way through them, Bruno enjoys receiving the ball a few yards beside or behind them, where he can move into the space they're not occupying and play in his more combative forwards counterparts.
His linkup with the likes of Martins and Dost – both of whom will also be departing the club – showcased his ability to link the entire team together, but he's not simply the man everyone looks to for the out ball. He's also an important cog in the way the team moves and defends: he presses as much as his midfield partners and can often be seen looking to intercept the play in the middle of the park and start a counter – his bread and butter.
Strengths
Adept at dribbling, comfortable in and around the box and equipped with an eagle eye for goal, Bruno Fernandes managed 11 Liga NOS goals in 33 appearances, with a further four goals in European competitions. He was integral to Sporting's title push, one that would've seen them to their first Portuguese league win since 2002.
Much like any number ten, his attributes most earnestly recognised in the press are his ability on the ball and his tendency to create for others. Indeed, he made 2.2 key passes per game in Liga NOS – that's more than Fekir managed for Lyon this past season (2) and substantially more than Christian Pulisic (0.9) or Alex Oxlade-Chamberlain (1.1) – whose position who'd be deployed in.
Bruno's goalscoring is impressive, especially given he managed his first haul of more than ten goals in a season at age 23 – Coutinho's first (and only) season of more than ten goals came at age 25 and occurred in a much more impressive attacking team containing Sadio Mané and Roberto Firmino.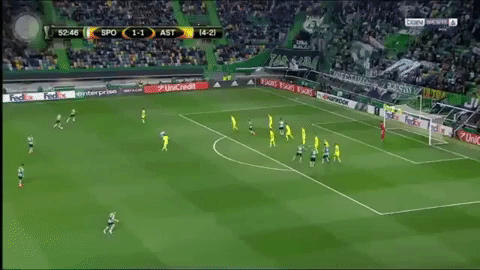 However, Bruno's most influential – and perhaps hardly visible – trait is his intelligence. In the same way, Frank Lampard always seemed to know which position to occupy to either drag a defender out of the way or place himself in the best position for a shot. It becomes most apparent in the late runs of a midfielder – timing is an art form, and the Portuguese dynamo has impeccable timing.
As previously noted, he's also very strong defensively. He makes a combined 2.8 tackles and interceptions per ninety, belying that intelligence again that sees him get into the right positions to seize on a midfielder's mistake. It's helped by his pace, able to drift into the right areas in midfield, but then the key point when discussing Bruno Fernandes always returns to one thing: you want to get him on the ball whenever possible, to see the devastation he'll wreak when close to goal.
He's got a rather fine strike on him, too.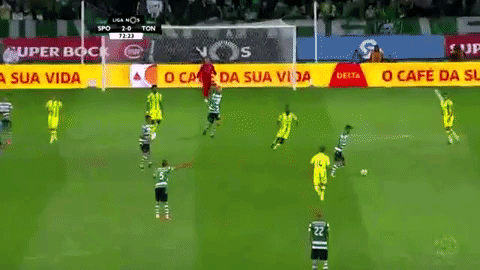 Weaknesses
Despite impressing in front of goal and possessing a fine tendency to make late runs into the box, his goalscoring is nowhere near as impressive as Nabil Fekir. The Frenchman's Expected Goals ratio (per Anfield Index's recent Comittee Podcast) was 1.46 (mirroring Mohamed Salah's 1.49 at Roma) – essentially meaning his actual goals outperform his xG by an astounding rate. Bruno Fernandes is a goalscoring number ten, but he can't touch the finishing skills of Nabil Fekir.
He's also not yet proven himself in a top side – Sporting is the third best team in Portugal and, despite impressing under Marco Giampaolo for Sampdoria, that was for a counter-attacking, fluid structure that differs from the more press-heavy style of Jürgen Klopp. He's also ambitious in his passing, ambition which can often get the best of his accuracy (his passing accuracy of 75% is dwarfed by Fekir's 85%.)
Where will he fit in?
It's rather plain to see: Fernandes would be an exceptionally suitable replacement for Phillipe Coutinho. Obviously, the recency of Nabil Fekir's transfer saga hangs in the minds of Liverpool fans, but had the Reds not pursued Fekir at all, Fernandes would be one of those names that get lampooned around Twitter with glistening eyes and salivating mouths.
As for Sporting, Liverpool would be wise to offer a sum of money up front to his now former club, as to avoid the messy legal fees that Sporting will look for as they scramble to avoid a catatonic disaster. Something along the lines of £20 million should be enough to convince Sporting – and their "Trumpian" president, that it's in their best interests to let their star creator go without a fuss.
If Liverpool manage to pull it off, it could well be one of their greatest swindles in recent memory.