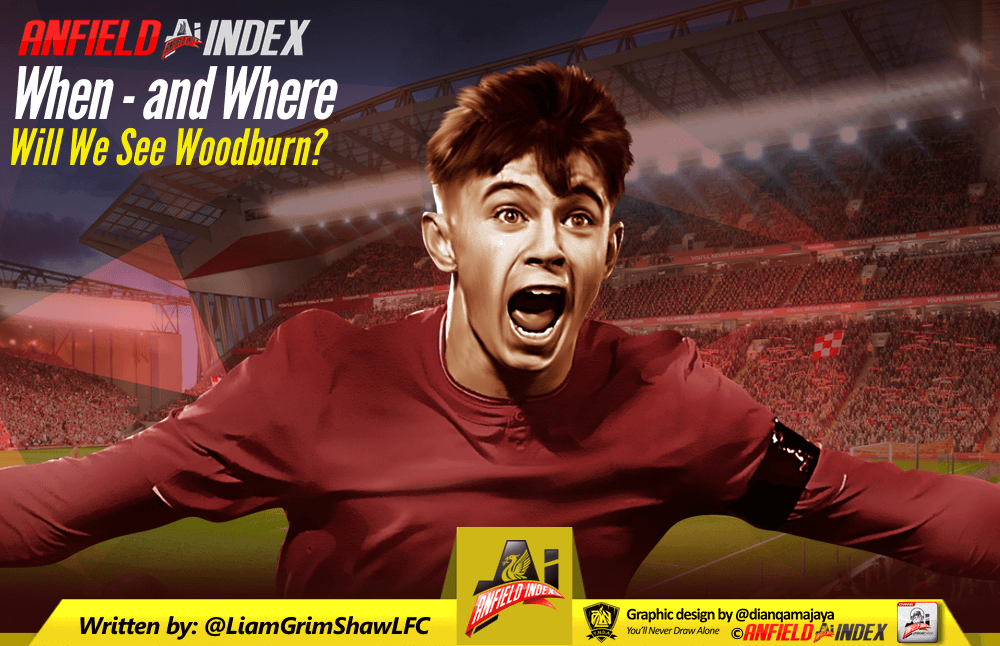 When - and Where - Will We See Woodburn?

Ben Woodburn is a player that all Reds fans are heavily invested in. The Wales international burst onto the scene back in 2016, after some impressive performances in pre-season. In November of the same year, Woodburn made his Reds debut against Sunderland, becoming the clubs third youngest debutant. Three days later Woodburn scored his first senior goal against Leeds United in the EFL Cup quarter-final, and in doing so became Liverpool's youngest ever goalscorer, bettering Michael Owen's record by 98 days.
Woodburn was involved sporadically throughout the season, coming off the bench in the league as well as being given a starting berth for domestic cup competitions. He managed a total of 361 minutes all season, for a well-established first team player that's not a lot, but for a 17-year-old that's just enough to continue your development – and let the fans catch a glimpse of the player in action.
Fast forward a year, another season has passed. Overall, a successful one for Jürgen Klopp's Reds, which demonstrated the club are going in the right direction. For Woodburn however, it was slightly more difficult. He made just two cameo appearances for the senior team, with the second coming in the last game of the Premier League season against Brighton. In fact, appearances were so hard to come by, that Woodburn made more appearances for Wales than he did for Liverpool. As well as scoring his first goal for the national side.
One of the big issues seems to be slight confusion about Woodburn's best position. Last season, he made only two appearances for the senior side, and both came as a forward. His first game of the season saw him replace Phillipe Coutinho on the left of a front three. In the Brighton game, he replaced Mo Salah on the right.
However, Klopp continues to deploy Woodburn in a central midfield role during pre-season, after starting him in that role throughout the last pre-season. Klopp is no-doubt hopeful that Woodburn can continue his development and play in an Oxlade-Chamberlain-esque role as part of a midfield trio. Becoming the man to link the front three with the midfield, and using his technique and energy to burst through the lines and provide another option around the box.
Last season, Woodburn made nine appearances of a possible 22 in the Premier League 2. During the beginning of the season, he was often implemented as a forward, playing on either wing. But as the season progressed, Woodburn began to play more in central midfield. By the end of the season, he made five appearances as a forward, and four in midfield.
Steven Gerrard named Woodburn as his captain for the UEFA Youth League, and the Welshman started every game as a member of the midfield. Usually as an attacking midfielder, rather than a central midfielder.
There is still so much uncertainty surrounding the Welshman, and Liverpool's youngest ever scorer will hope to work his way into Klopp's plans. But following the arrivals of Naby Keita and Fabinho, an already well-contested spot in midfield is now even further away. Klopp clearly sees his future as a midfielder, and he sees him as a long-term replacement for Coutinho in the midfield, but for the sake of first team minutes, Woodburn may have to learn his trade either in the U23s or away from Anfield – on loan.