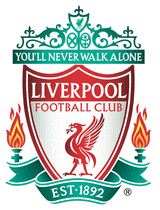 Everton vs Liverpool - Match preview

One of the biggest games of any Liverpool season is just around the corner.
For those that don't know (hardly anyone, probably no one) but we are making the short trip across Stanley Park to Everton's Goodison Park.
Like any other Merseyside derby, we haven't been short of something to talk about.
Probably the main point on this occasion is the selection of referee Martin Atkinson.
The Yorkshireman has had no problem dishing out a card this season, already brandishing five red cards in the eight games he has taken charge of.
It has not just been this season where he has been on top for sending players for a early bath.
Last season he sent 13 players from the pitch, one more than the next highest amount by a referee.
With this in mind it is hard to see 22 players leaving the pitch in what will no doubt be a fiery encounter.
Now to the teams, Liverpool have clearly been the most successful team when it comes to the Merseyside Derby, winning 82.
Whereas Everton have only managed to overcome us 66 times.
Liverpool may be sitting higher in the league, but It takes Everton to beat us tomorrow to bring them level on points with a game in hand.
With it being a derby, anything can happen, one thing I am almost certain on is 22 players will not be leaving the field at the end of the match.