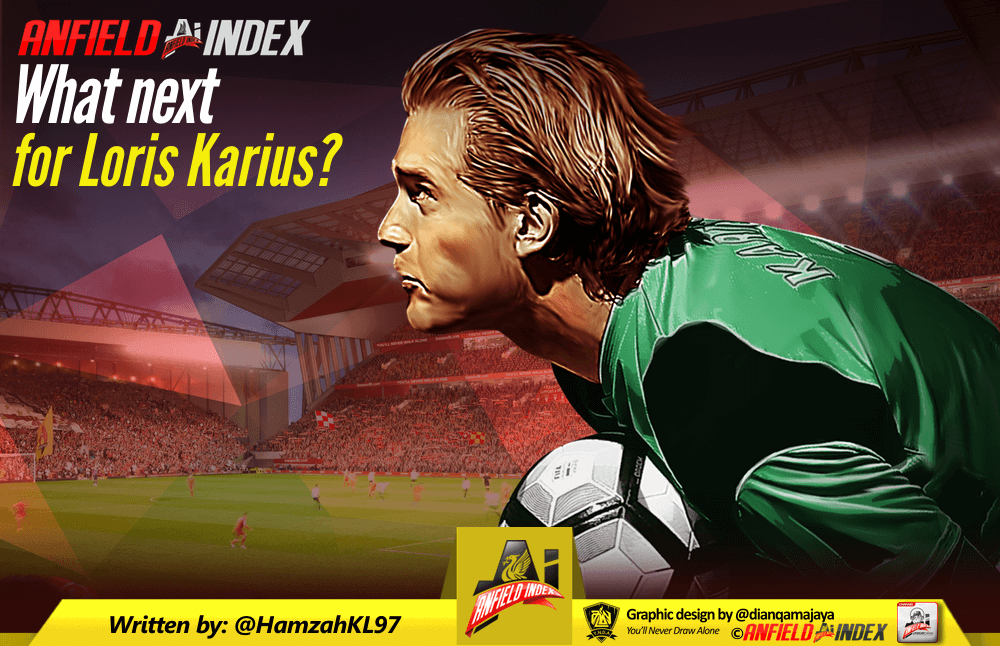 What next for Loris Karius?
The signing of Alisson was a huge statement of intent from the club. Having reportedly singled him out as far back as January, it was clear that Jürgen Klopp was after a new goalkeeper, even before the closing stages of the 2017-18 season.
Until the Champions League final though, Loris Karius was doing a pretty solid job. He was a clear improvement upon Simon Mignolet and seemed to be growing in confidence as the season went on. His performances began to reflect that too, and he stood out as a point-saver in a number of matches towards the end of the season, most notably against Everton, where he pulled off a superb fingertip save, to keep the scores level, and Liverpool's hopes of retaining their spot in the Champions League group stages in the coming season alive.
An error against Roma, in which he got away with a flummoxed save indicated that Karius was not yet the finished deal, but then again, nobody expected him to be either. He was then and still is now a young goalkeeper with much to learn. However, the events of the Champions League final, very much unfairly landed with him, as a result of a concussion Sergio Ramos inflicted by way of elbowing the young goalkeeper's head considerably set back the confidence of the fans in him, and very likely his own self-confidence too.

For the break between the final and pre-season, he took himself away and worked hard at his fitness, scaling down his social media presence, for obvious reasons. But come pre-season, an error he made whilst warming up was shared online. Such a mistake is natural for any goalkeeper, and goalkeepers are grateful only when one goes in when warming up. However, Liverpool fans and general football fans alike were eager and happy to stick the knife in at the sight of a meaningless error.
It's hard enough attempting to come back from making two costly errors in a Champions League final. Let alone when every opposition fan in the country is oohing and aahing at every goal-kick, or jeering for each catch, or hurling abuse whenever the ball is near the man. Add into this his own supporters getting on his back and it's clear to see it's the hardest of roads back to being where he once was.
The camera is constantly on him, with a massive target across his back. Every time Liverpool concede people and pundits will be asking questions of him. And god forbid he actually make a mistake too.
And, in this respect, it makes total sense for Liverpool to sign a new number one. The pressure and heat on Karius is and will be, insanely intense. Even if Klopp does support him privately, he must be aware that should Karius make a mistake again, ultimately, whilst Karius will take the immediate focus and blame, it will be apportioned onto the manager, for not addressing an issue which perhaps cost the Champions League final.
Signing Alisson is a great move. Simon Mignolet moving on to a new club is largely expected. However, what I raise issue with is Liverpool letting Simon Mignolet and Danny Ward leave too. In which case, Loris Karius will be Liverpool's second choice goalkeeper.
On paper, that would seem fine. However, those problems of being targetted by opposition fans when he plays won't go away, and the pressure of cup matches is always more intense than league ones, besides, what Karius needs more than anything is to put the memory of his Champions League final experience away, and the best way to do that is with game time – but game time in a more accepting arena.
Liverpool should look to send Karius out on loan, to any top tier club in any top 5 leagues apart from the Premier League. In England, the fans are out to get him. In Europe, fans won't really care about his Champions League final performance, because there's no spitefulness towards Liverpool. In England, a large number of football fans wanted Liverpool to lose. Liverpool is a rival club, and in the absence of their own success, fans will often turn to spite and seeking enjoyment out of another rivals' misfortune.
In Germany, Spain, France or Italy, Karius may receive a bit of stick, but it would be nowhere near the level which he would experience in England. For that reason, I find it curious for the sake of Karius' own career as to why he will likely start the season as Liverpool's number 2.
There's no issue with him being the long-term number two, he's shown over half a season that he is a solid goalkeeper. But it just seems natural that a player who is struggling for confidence should go out on loan, into an environment that isn't as intense, where he can build his confidence, and get valuable game time, away from the spotlight.