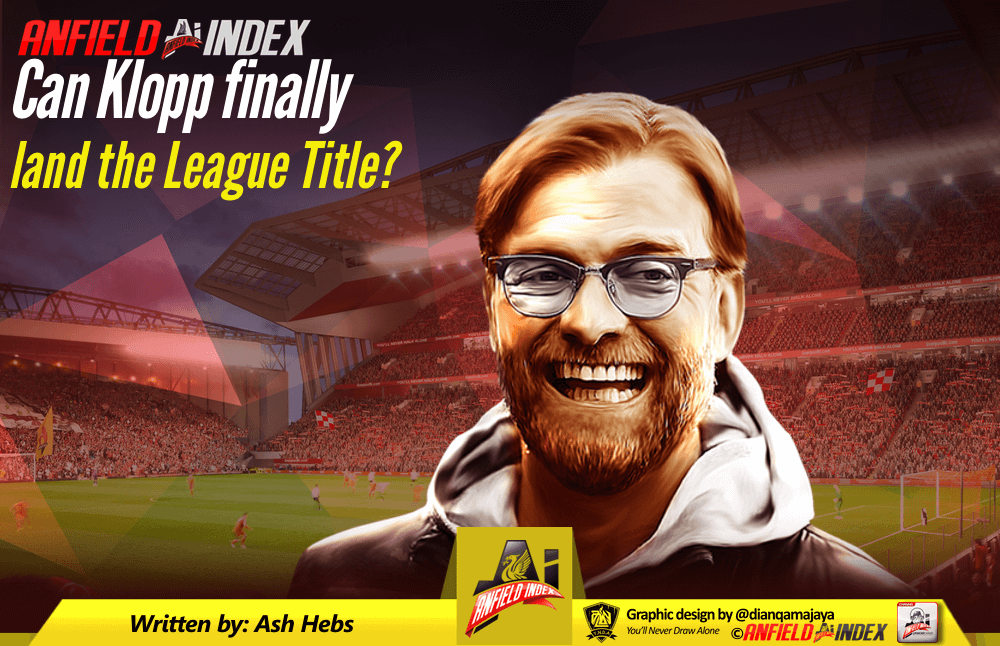 Can Klopp finally land the League Title?
Prior to the World Cup, Liverpool could conceivably have delivered the most spectacular summer for many a decade (in midfield alone). The midfield roster was oh-so-close to being Fabinho, Keita and Fekir. An upgrade of epic proportions and the kind of statement of intent that has been rare in the Anfield Premier League era.
Midfield moves
If we measure our title aspirations against our most serious rivals moving forward, Man City, then the midfield upgrades are clear. The respective quality of the two midfields was essentially the difference between the two teams last season. Albeit in a one-off contest, Liverpool have shown that we more than have their measure.
Midfield improvements this summer, with or without Fekir, already bridge the gap. Edwards and co should be commended for that. Going into next season our midfield is the hardest and most talented it's ever been since Benitez left the club.

It seems that Nabil Fekir won't be arriving at Anfield, given concerns over a long-term injury niggle and that's fair enough. Finding a replacement that takes our advanced playmaking capabilities up the next level is possible, but not necessarily easy.
Naby Keita has it all; trickery, an ability to play verticality with and without the ball. His nous for playing beautifully weighted, crisp and sharp through-balls have been a joy to behold already.
Re-investing in the first XI
Credit has to go to FSG for their commitment toff re-investing profits into the first team. In many respects, they haven't really changed their modus operandi. However, by improving the general management in key positions at the club they are now reaping the benefits in terms of better on-pitch performance.
This, in turn, generates more funds that can be put in to upgrade the team. Part of that process is by maximising the proceeds on player sales (where they have no option but to sell). Coutinho was one such example. When we have brought in Fabinho, Keita and Alisson using that money it's very hard to complain.
Possibly the most pleasant surprise this summer was the signing of Alisson, a keeper of world-class pedigree and presence. For all his qualities, Karius never exuded the kind of aura that the Brazilian seems to do at both club and international level.
Whilst he wasn't spectacular in the World Cup, he was a calm, collected figure behind a frankly average Brazilian defence. He's exactly the kind of upgrade we've been crying out for since Pepe Reina departed. If ever there was evidence that Klopp is being more ruthless, then this summer is it.
Onwards and upwards
The club is building possibly the strongest spine in the league. The greedy fan in me almost thinks "why not finish the job and get a world-class partner alongside Van Dijk". The pragmatist in me suggests that maybe this team is already capable of getting another 15-20 points more this season.
It's a big jump. But it's worth bearing in mind that City are logically going to struggle to repeat their feat of 100 points. Low 90's could well decide the title. The strength of the squad means that we are far better equipped to compete in both the League and the Champions League. In fact, I believe this team is more than capable of winning the latter.
The signings this summer mean Liverpool will be harder to score against and harder to beat. The quality of the front 3 still remains. In Shaqiri we have an individual with the kind of personality and motivation to make a concerted push for a first-team spot.
Keita and Shaqiri are both players who are comfortable with the ball in tight spaces. They can unlock stubborn defences with long-range shooting, through balls and late runs into the box. We are now more capable of turning the high volume of draws last season into wins.
Can we do it?
Whilst the squad is still not perfect (is there really a perfect squad in the league?), Liverpool are certainly going places. It's probably unfair to expect a league title at this stage. But with the right variables going our way (refereeing decisions, player fitness), the capability is now there for the club to have a real go this season.
Klopp now has more versatility and options in the squad. A strong start to the season and Liverpool could be in a very, very good place moving into 2019. And the transfer window hasn't even closed yet…
So, can Liverpool win the league? Why the hell not?