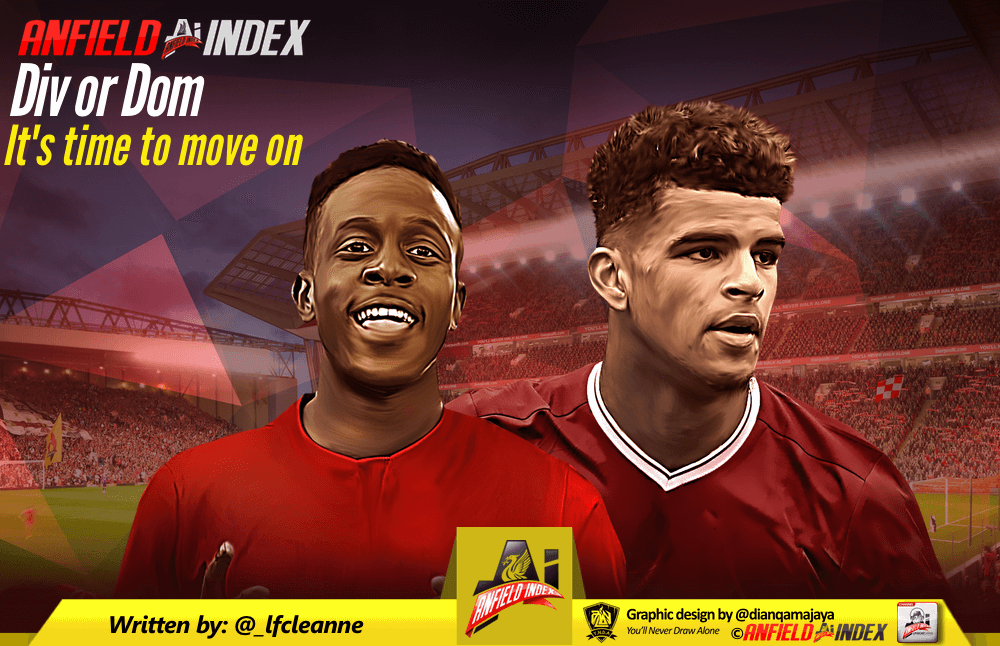 Div or Dom, it's time to move on
Pre-season is a time for players to either pick up where they left off the previous campaign or gain a fresh start, putting a turbulent season behind them and trying to stake a claim in the first-team. Dominic Solanke and Divock Origi fall into that category, facing a crucial summer in their Liverpool careers after a mixed time of it in the Premier League and Bundesliga respectively.
A year ago, it was Solanke who won the battle between the two, scoring in friendlies against Crystal Palace, Hertha Berlin and Athletic Bilbao. Now, it appears both are stuck at a crossroads, unable to make good of their pre-season opportunities to impress Klopp ahead of the new campaign.
Having signed for Liverpool after being named in Ligue 1's worst team of the season, there were plenty of sceptics around whether Divock Origi could make the grade at Liverpool. However, during a strong 2015/16 campaign saw he showed power and verve in equal measure, scoring in both quarter-finals against Borussia Dortmund. The 2016/17 season didn't quite deliver to the same level; there were bright moments such as the stunning strike against Bournemouth but inconsistent displays defined the 23-year-old.

Adopting a peripheral role via 22 bench appearances alongside four occasions in which he was an unused substitute, Origi was shipped off on loan to Wolfsburg where he enjoyed a mixed spell.
Scoring seven goals in 36 games, he was shafted out wide in an unnatural position, therefore unable to demonstrate his skills. That became even more regular after a mid-season managerial change, causing a stunt in Origi's development and overall game-time. Still, many perceived him to be the better option in comparison to Solanke given his experience and the glimpses he's shown in seasons prior.
As such, pre-season was deemed his opportunity to return to Merseyside and regain the form of 2015/16.
There is no longer the buzz around his potential as there once was, nor the feeling he could become a Belgian star like Romelu Lukaku, instead, the player is left very much in the lurch due to the form of Firmino, Salah, Mane and Sturridge's summer renaissance.
Dominic Solanke finds himself in the same situation having scored just one goal last season. Arriving as a player who'd received positive words from ex-manager Jose Mourinho alongside strong performances at the Under-20 World Cup with England, it was a slightly underwhelming season for Solanke, with his only goal coming on the final day of the Premier League season against Brighton.
Despite equipping himself well in the defensive sense, contributing with a top-draw work rate at the tip of the team, the Englishman often looked out of his depth as the go-to option to provide competition for Firmino. Given the strong division in quality between the two sides, Klopp will need to know Solanke is consistently capable of living up to the task, fulfilling not just a strong work-rate but being able to make a telling contribution via goals when needed.
That'll become even more crucial for the upcoming season with Liverpool looking to challenge on four fronts and earn Klopp's first silverware of his tenure. Therefore, the lack of pre-season goals isn't exactly what the doctor ordered this summer, failing to quash fears he isn't capable of being Firmino's understudy.
Sturridge's rejuvenation has thrown a further spanner in the works, putting pressure on Origi and Solanke in the race to provide competition to Firmino. The Englishman has dropped off and played a bigger part in the build-up play while combining well with Naby Keita and Xherdan Shaqiri with incisive movement in between the lines. Rounding off with four goals thus far, Sturridge's capability to put the ball in the back of the net with a ruthless edge that neither Origi or Solanke possess sees him as the front-runner to be Klopp's number two striker.
While Liverpool don't exactly have a plethora of top-drawer strikers at the club except Firmino and Salah, who can operate through the middle, it wouldn't be all that surprising to see one of Origi and Solanke depart in what remains of the transfer window. Both are in desperate need of consistent first-team opportunities if they're to fulfil their potential.
That's arguably all the more poignant for Origi given he's that bit older than his teammate and will, therefore, be eyeing a return to the international picture. He's got plenty of suitors should he wish to move to pastures – Valencia and Watford are the two most likely destinations at the moment.
Prior to pre-season, it was very much a head-to-head between the two strikers and it still feels as though they're involved in a battle of who will remain at Anfield for 2018/19. In truth, both of them are a far way off the quality required to be a forward for Liverpool at present, but Solanke's age and potential make him the better prospect to keep hold of.