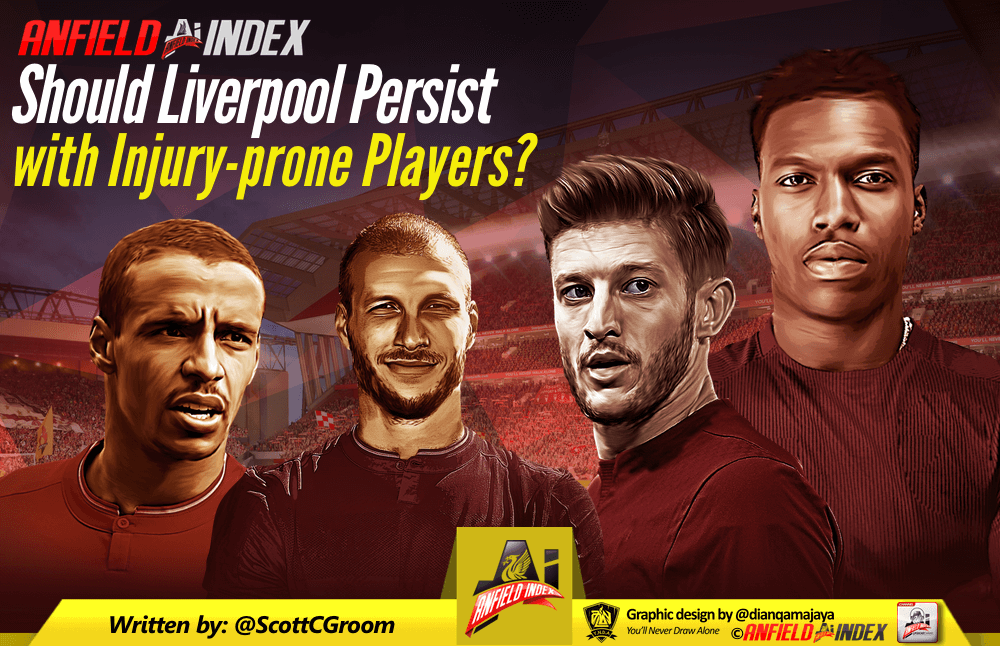 Should Liverpool Persist with Injury-prone Players?

It's a debate that rumbles on every summer surrounding Daniel Sturridge and whether his injury record can see him as a reliable squad member – and the question has once again reared its ugly head this week.
Injuries to both Adam Lallana and Joel Matip saw them head home to miss Liverpool's final part of pre-season, leaving us asking as to whether both can be trusted members of the unit Klopp takes into the season.
As I've just mentioned, this is usually a problem which surrounds Sturridge, but he seems to be proving his physical resilience during the off-season, but we've been here before only to find out as the season kicks off that he's picked up another knock. Anyway, moving swiftly onward.
The latest injuries to both Lallana and Matip raise a similar and very serious question that Jürgen Klopp must give careful consideration to. Although he has strengthened his squad in a number of key areas once more this window, the non-arrival of Nabil Fékir and no fresh incomings at centre back means that with Matip and Lallana's continual injury concerns, one or two injuries in their positions could leave Liverpool a bit exposed.
For Matip for example, should he remain injured and either of Van Dijk or Lovren pick up an injury, Klavan and Gomez are Klopp's only other defensive options. While Gomez has shown a lot of promise, he is still young and far from the finished article so could still be a slight problem.
We all know about Klavan – a good utility player capable of some assured performances, but someone who is also prone to dangerous lapses in concentration.
Aside from these two options, Liverpool are out of centre back options unless we turn to Fabinho who, if we're honest, would rather not play there if he could help it.
The situation with Lallana is a tad different as Liverpool's front line are all capable of playing in a multitude of positions, and the addition of Xherdan Shaqiri only bolsters Klopp's options.
The difficulty lies in the rotation system, whereby if Lallana can't stay fit when players are in line for a rest and can't get that because of Lallana's absence, it puts others at risk of picking up injuries due to playing too much or from tiredness.
The same goes for Sturridge; although I have been lulled into his pre-season form as happens every year. I'd love to see him become an important member of the squad once more.
However should his injury problems come back to haunt him, it leaves Liverpool short of another senior attacking player, with only Origi, Brewster and Solanke as backup. And Origi could yet leave while Brewster isn't back until Christmas.
Patience with the niggles is growing thin with fans, myself included. I don't know how much longer we can persist with these players if we're serious about mounting a title challenge and fighting for other silverware.
For me, Lallana's is back after playing a part against Torino, if he can continue to build on a decent pre-season, he'll be useful this season. Same goes for Sturridge. Matip on the other hand, coupled with the fact that he is not good enough to be a serious option at the back, is just too injury prone for my liking.