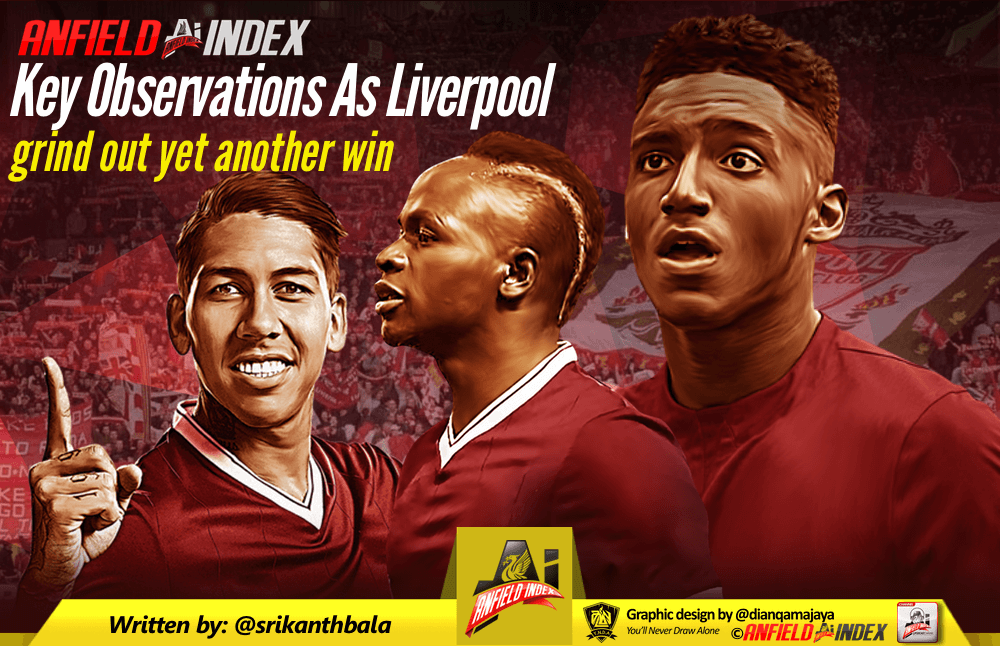 Key Observations as Liverpool grind out yet another win
A 4th goal for Mane and a first for Firmino ensured Liverpool came away with 3 points from the King Power Stadium. Liverpool were under tremendous pressure in the second half, not helped by their goalkeeper's penchant to dribble.
The key observations from the win today.
Disjointed Midfield
Klopp made a single change to his starting line up after naming unchanged XI's in the previous three games. The change saw Henderson make his first start, at the expense of Naby Keita who had an unusually quiet game against Brighton. This meant that Wijnaldum also stepped up into a more attacking role in the midfield.

Liverpool on paper should have dominated Leicester's midfield, especially with their numerical superiority, but it did not reflect on the field. Liverpool struggled to impose control from midfield with both Henderson and Wijnaldum struggling to show any semblance of control. Henderson put the team under pressure with his passing more than once, and the game bypassed Wijnaldum, a trend which we saw last season.
Klopp mentioned pre-game that the change was towards the desire to be 'rock solid'. Liverpool were anything but that, unfortunately.
Front Three still making music, without harmony
Mane scored his fourth goal this season, rising to the top of the scoring charts at the end of 4 games. Firmino had shown signs of coming back into form in the last game and he was rewarded with a goal today to get his season off to a start. Salah had an off day, both in terms of finishing and decision making, as he spurned an easy chance in the first half and his wrong decision on the pass in second half squandered a solid opportunity.
The front three are still not at their absolute best, but these early fixtures have meant Liverpool have got by, just.
Alisson falls into his own trap
Klopp expressed his displeasure last week regarding Alisson's chip and indicated it was unnecessary pressure. Alisson is a confident footballer who trusts his skills, but today he trusted it at a wrong time. He invited pressure with his Lallana turn when a simple clearance would have sorted the issue. He lost control of the ball and decision making, leading to Liverpool conceding their first goal this season. A mention must be made of the fact that unnecessary back pass compounded the issue.
Klopp summed it up best – Alisson must be an opportunity, not a solution.
Gomez saves the blushes
Liverpool would have dropped two points, if not for Gomez's block on Ghezzal before Leicester had scored. A block which would have made Carragher proud. A block equivalent of a goal. Gomez had started this season due to the absence of Lovren, but in the last two games has outshone his more celebrated partner in Van Dijk. His recovery pace and decision making has complemented the aerial ability of Van Dijk. Lovren has a tough battle on his hands to wrest the starting spot again.