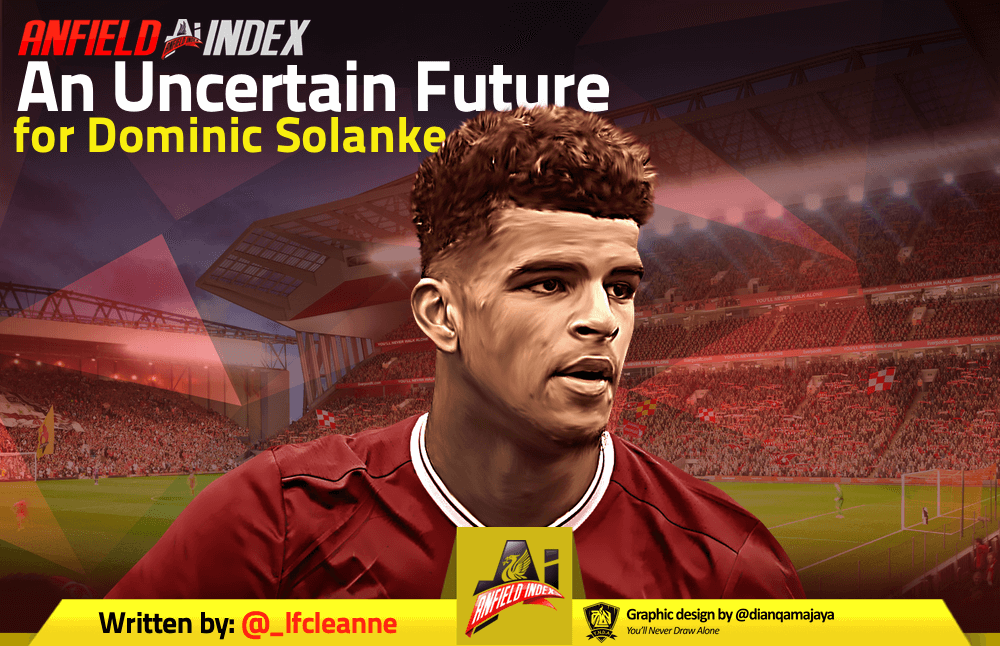 An Uncertain Future for Dominic Solanke
Joining back in the summer of 2017, a lot of fans didn't know quite what to make of Dominic Solanke's arrival. Yes, he had the potential having earned plaudits from Chelsea's former youth coach, Adi Viveash, but arriving at a time when Liverpool had just finished inside the top-four, fans wanted a bigger name ahead of a Champions League campaign, hence the underlining scepticism.
Last season showed signs of why he's so highly thought of; scoring in friendlies against Crystal Palace, Hertha Berlin and Athletic Bilbao, his link-up play and all-round defensive contributions made him a useful tool for Klopp.
Substitute appearances in the Premier League conveyed his hard-working, Firmino-esque attitude, but failing to score until the final league game against Brighton raised further concerns over his ability to come off the bench and make a telling impact.
Pre-season was, therefore, his chance to stake a claim and silence any doubts over his ability. Danny Ings' departure to Southampton and Divock Origi's sub-par loan spell in the Bundesliga paved the way for him to come off the bench when Firmino tired to hold up play and keep Liverpool in the ascendancy.
Then came the small matter of Sturridge's resurgence. Albeit only playing the odd minute against West Ham, he's already equalled Solanke's tally from the whole of 2017/18 and represents a far more striking threat in front of goal.
We all know he's a figure that's hard to rely on given his horrendous injury record, but Sturridge's incisive movement and ruthlessness make him a more potent threat from the bench than Solanke.
The 20-year-old therefore finds himself hurtling into the unknown, unable to see the road ahead of him and pick out a definitive path for the future.
A loan to a 'weaker' Premier League team or even a venture into the Championship would have been beneficial, allowing him consistent game time to progress instead of stagnating in the background at Anfield.
Steven Gerrard's Rangers were linked for a prolonged period and would've continued the steady stream of young players heading to Scotland to be mentored by the former Academy coach.
Yet, with the deadline now past and Solanke yet to even make the bench in the opening four games of the campaign, things look increasingly hairy for the forward. His hopes now lie in the hands of Sturridge and a tooth and nail battle at Melwood with Divock Origi.
Liverpool's fixture list could play an important part, too. With Roberto Firmino untouchable as the starting No.9, injury permitting there will be few opportunities in the Premier League. That leaves the domestic cup competitions as his best bet.
A third-round Carabao Cup clash with Chelsea embedded deep in a defining September run for Klopp could see Solanke feature but even that still wouldn't provide the number of games needed for him to make serious inroads into the first-team setup.
Given he's now almost 21 years old, it's approaching sink or swim time for his Liverpool career; a plethora of young talent tipped to be the next big thing have subsequently struggled to break into the first-team on a consistent basis, developing and reaching their potential.
Thus, it's pretty hard to see where Solanke goes from this point forth other than into a path of uncertainty and indecision as to whether his Liverpool career will ever truly get off the ground.