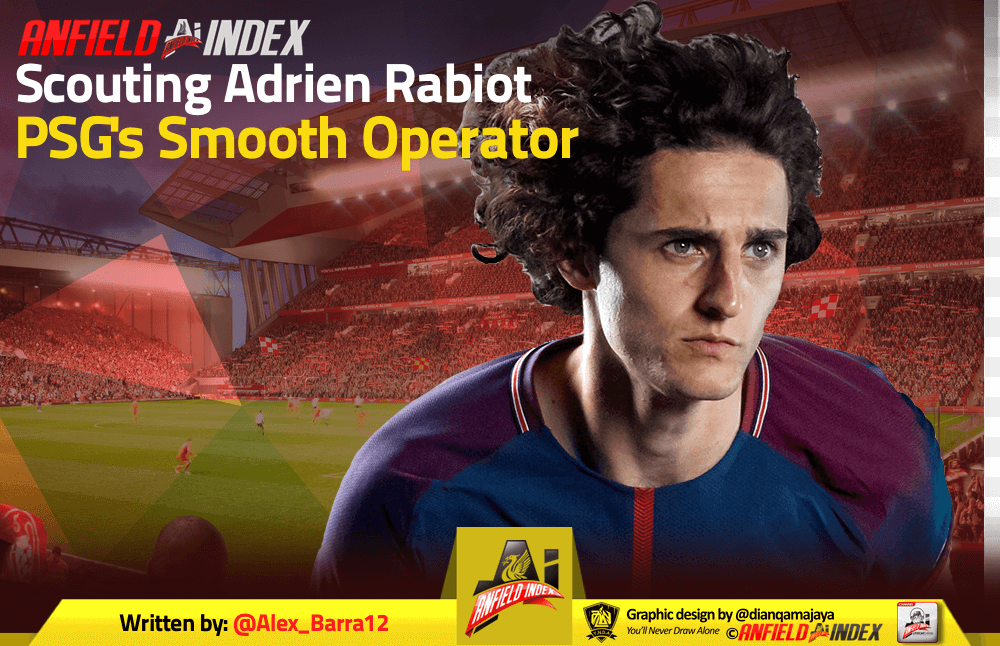 Scouting Adrien Rabiot: PSG's Smooth Operator
Liverpool are currently four from four in the Premier League and preparing for the commencement of their Champions League campaign; arming themselves to toil in a group that includes Red Star Belgrade, Napoli and the French Champions Paris St. Germain.
But one of the French giants' star midfielders could well be on his way to Anfield – and that's not referring to PSG's trip to the Champions League finalists next Tuesday.
According to reputable French journalist Julien Laurens, writing for ESPN FC, Liverpool's charismatic leader has already begun to lure the French midfielder to Anfield, with the Reds interested in securing Rabiot on a free transfer next summer.

The 23-year old's current contract negotiations with PSG are deadlocked, with many suggesting that PSG's resistance in selling him to Barcelona in the summer could see them lose him for free. Given he's a Paris-born boy, who has been a part of the setup in PSG since he was thirteen years of age, it would be quite the step to return to England; he spent six months at Manchester City's academy before making the trip back to his home city.
However, it is well known that Rabiot has an affinity for Liverpool, telling RMC last October that he was "very fond" of the Reds when he was young.
So, what exactly would Liverpool be buying? And how much of a coup would it be if he were to arrive on a free?
Style
Standing 6"2, it's easy to assume Rabiot is an all-action centre midfielder, combative and competent with the ball at his feet. Given he's often deployed as the deepest central midfielder for Paris St. Germain, it's an assumption that most would grant the 23-year old.
But in truth, his size and stature contradict his height, and he doesn't necessarily need to use it all that often. That's what makes Rabiot such an interesting prospect: he's graceful beyond measure and is as smooth a ball-player in the centre of the park as you'll see.
Under Unai Emery, he was deployed in both the number six and more advanced number eight positions, depending on who he shared the midfield with. Initially, a player not seen as integral to the Spaniard, Rabiot staked his claim in Unai Emery's plans by the time last season came around – he featured in all but five Ligue 1 matches in 2017/18 and was utilised best as the player who could thread the ball through to the dazzling attack. When PSG had space, Rabiot would distribute, setting their goal-hungry dynamos on their way.
In that way, he's less of an outright defensive midfielder and more of a distributor who likes to roam about a bit.
Strengths
It's when he does roam about a bit that you can see the grace with which he wanders the pitch, never exposed for poor positioning or caught on his heels. The term "intelligent" gets bandied around a lot when it comes to midfielders because finding the right pass can often be the only hallmark for an intelligent footballer. In reality, that trait is better classed as creativity.
Real intelligence comes from composure, from always finding the right angle to play a ball – especially ensuring to pass the ball forwards and progressing the team's tempo – all while knowing that if something goes wrong and one of the more attacking players lose the ball, someone will be there to clean up a mess, or prevent a spillage in the first place.
In this respect, Rabiot is downright clever.
He exhibited the signs of intelligence as a young player on loan at Toulouse, and that kind of composure on the head of a nineteen-year-old meant PSG were intent on keeping him when he returned.
Since 2013/14 – the season he was able to make inroads on the PSG first team under Laurent Blanc – he has averaged a pass success rate of 88% or more – in both Champions League and Ligue 1. His total of 92% completed passes last season was his best yet, and it far and away ousted those of Jordan Henderson (84%) and Emre Can (86%), while marginally trumping Gini Wijnaldum's (90%) in the role Rabiot would likely slot into.
There is so much to enjoy about the way he plays, but the efficiency with which he's able to recycle the ball, and do so in a forward, progressive manner, is stunning to behold.
It would be easy to simply say that, project visions of Rabiot's elegance and Naby Keita's destructiveness alongside Fabinho's sturdiness in a Liverpool midfield, but there is another side to Rabiot's intelligence: defensively, he's rarely ever caught floundering. He makes a similar amount of tackles per game to Jordan Henderson (1 apiece) but is more comfortable in sitting at the deepest intersection of the midfield, constantly ensuring there aren't any gaps through which an opposition can easily play. Given PSG are often the victim of intense counter-attacks, it's a style that would fit Liverpool down to a glove.
Offensively and defensively, then, Rabiot oozes class.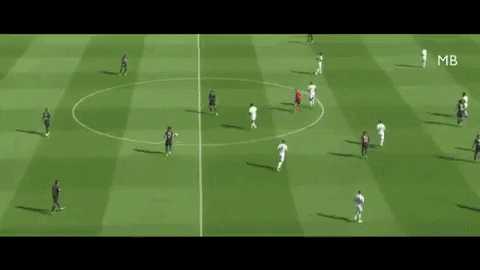 Weaknesses
This contract situation – involving a very talkative mother who also happens to be his agent – has happened previously. As a 19-year old, and with Yohan Cabaye ahead of him in the pecking order, the Frenchman made it abundantly clear that if he wasn't going to get given the chances he felt he deserved, he would be off. Eventually, both he and PSG relented and agreed on a contract extension until 2019.
A contract extension that is rapidly running out, as his mother continues to make it known that Rabiot is no closer to agreeing to another extension.
That attitude also manifests itself in the way he carries himself off the pitch: he's gotten into scuffles with the likes of Zlatan Ibrahimovic before (which is a positive, really) and was labelled as "immature" after refusing to be named on the standby list for France's national team at the World Cup.
Tactically, though extremely clever, he's not the most actionable presser. He's got the engine for running, and he often is forced to track a runner during a counter-attack, but organised pressing is very much a foreign idea to him.
That being said, Klopp has worked his magic with others of similar disposition before. And should Rabiot arrive, he would transform Liverpool's already deadly midfield into one of both utter devastation and irresistible class.
(All stats per WhoScored unless otherwise stated.)