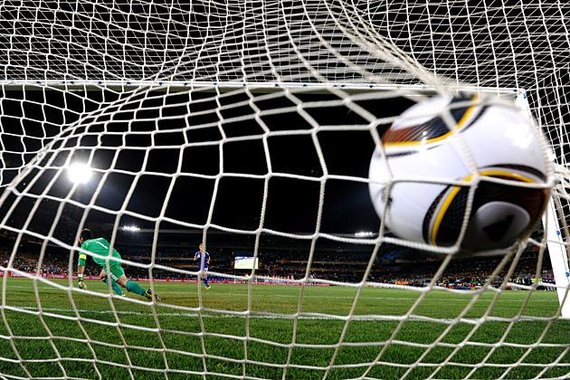 Why football clubs are crazy about eSports?
Reel back a decade or two and nobody would have taken you seriously had you told them that electronic sports are going to be a multi-billion industry in 2018. Least of all serious, mainstream athletes. Playing competitive video games used to be the preserve of basement-dwelling riff-raff or social no-goods and wastrels. Now, these same bespectacled youths are earning hundreds of thousands and they are treated like superstars.
Have football clubs remained impassive to the surge of eSports? Not quite so. From Paris Saint-Germain to Manchester United, the first whistle for video games has sounded off, and everyone wants to be in on the action.
Paris Saint-Germain – Plucking Top Talent

One of the most notable clubs to leave its mark on eSports and to branch out into the segment is, hands-down, Paris Saint-Germain (PSG). The French-headquartered organization has successfully fielded teams in multiple eSports disciplines, including League of Legends, Rocket League, and notably Dota 2.
Hammering a solid deal with Chinese eSports powerhouse LGD and rebranding their Dota 2 squad to PSG.LGD, the newly-minted franchise finished second in the recently-concluded Dota 2 The International 2018, an event with over $24 million as the prize pool. It was one of those rare opportunities to plonk down an honest eSports wager on the outcome of the competition.
The successes in the digital frontier have definitely benefited PSG by providing the club with access to a fresh audience with plenty of disposable income. Reaping successes at the highest competitive level is a sure-fire way for mainstream sports companies to leave their mark on an entire industry.
Today, viewership in eSports is growing and it's headed to surpass what people time spend watching mainstream sports events. Of course, it's difficult to expect that any video game could actually summon swathes of armies to outpace the number of concurrent football viewers. And yet, this year's League of Legends finals featuring the talents of Kingzone DragonX and Royal Never Give Up managed to daw 128 million concurrent online viewers.
True, that still falls short of the 530 million that tuned in to watch the 2018 World Cup, but football has been around for centuries. League of Legends has but a decade. And if we judge by what the latest reports tell us, League of Legends viewership has been growing steadfastly.
How Do Virtual Sports Compare to Pure Video Gaming Action?
Mainstream football clubs have been quite eager to bank on the popularity of eSports, too. However, they have hewed closely to traditional games that emulate the game itself. As such, Manchester City are fielding their own competitors in EA-developed FIFA game.
Meanwhile, it's entire football organizations that actually embrace the segment, including Germany where the debate has been raging on whether video games should be given an official status as an athletic discipline. It's perhaps curious to see so much doubt go into what appears to be a simple decision, particularly given the fact that Germany is the host of some of the most notable competitions in the world.
Shifting the focus slightly here, it's not just football that is getting its money's worth out of signing up with top talent in the video gaming industry. The National Basketball Association (NBA) has done excellent efforts to adopt a digital arm dubbed the NBA2K League.
And it's more than a cheap marketing ploy either. NBA Commissioner Adam Silver was been quite forthcoming on the day of the inauguration of the League, saying that it will be a fully-fledged member of the family.
Viewership Is Mounting
It's understandable why football clubs and other mainstream sporting bodies want to reach out to youths. Conversion is one of the usual suspects but more than brands trying to convert video game buffs into avid football aficionados, there is the simple realization that consumers these days are rather different in their preferences.
There is joy to mainstream athletic achievements and beholding the feats of superbly trained bodies. But, as it turns out, the pixelated competition will beat on and its appeal is inexorable. Here to stay, those 123 million watching eSports at the same time will soon top the World Cup's own fan base. A brave new world has arrived upon us and football wants to be part of it.