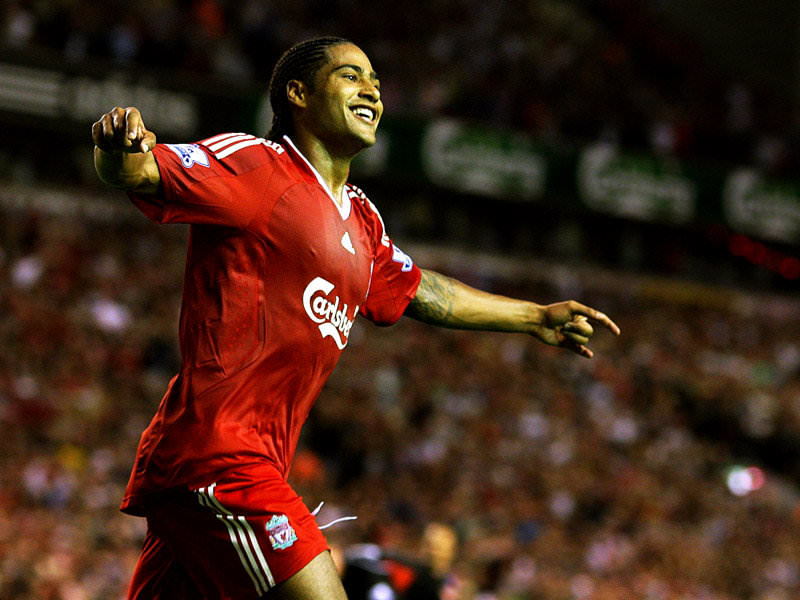 Attack is the best form of defence

Too attacking or not too attacking? That is the question.
Since arriving in the summer of 2009, Glen Johnson has experienced an indifferent start to this Liverpool career, with injuries and defensive errors overshadowing his attacking threat.
This begs the question, who is Kenny's first choice right-back when all of his options are fit?
While it has been rare for all of Liverpool's right-backs to fit at the same time, last season we witnessed a bold move of shifting Johnson into the left-back position, allowing both him and Martin Kelly to start.
This move coincided with an improvement in results and when Martin Kelly picked up a hamstring injury against West Ham in late February, Kenny persisted with the tactic in the closing stages of the season with John Flanagan filling the right-back slot.
The summer arrival of Jose Enrique has meant that Johnson will return to right-back once again, providing he can stay fit, having only played nine minutes of football so far this season.
If we look back at last season, where Johnson made 28 starts, he made two assists, as well as scoring twice to take him to seven goals in total for Liverpool, clearly showing his attacking contribution.
This has led to a suggestion from some Reds fans that Johnson should be deployed in a more attacking role, possibly on the right wing.
While both Flanagan and Kelly are admittedly more defensive, Kelly has shown a willingness to get forward and sometimes overlap his winger to put crosses in.
In his ten starts in 2010-11, Kelly has a pass completion percentage of 68% in comparison to his competitors Johnson and Flanagan who both had 78%.
This is something he has improved on so far this season, completed 76% passes to add to his defensive skills, where he has won 11 of his 16 tackles made.
Rather surprisingly though, Kelly has lost 5 out of 7 aerial duels with his opponents this season, suggesting that despite his 6ft 3in frame, there is still work to be done.
Assuming the role of right-back for the majority of the season so far has been Kelly, who has started five league games, but has also been hampered by injuries.
This could explain why Flanagan started on the opening day of the season against Sunderland, however, the 18 year-old has not been involved since.
Instead, Martin Skrtel has moved across to right-back in the games against Bolton, Stoke and Tottenham, which have ended with mixed results.
Skrtel came on for the injured Kelly after 30 minutes against Bolton and enjoyed a surprising amount of success as an almost rampaging winger at times, resulting in his headed goal from a corner.
However, against Stoke and Tottenham his flaws were exposed, especially at White Hart Lane, where Gareth Bale had a field day up against him, with Skrtel eventually sent off for a second bookable offence in the 63rd minute.
Skrtel has found himself at right-back in the past, notably against Middlesbrough in 2008-09, where he had a game to forget.
Normally the heart of the centre of defence, Jamie Carragher has also filled in at right-back on occasions, a position he is not too fond of.
We should not forget in all of this that in 2009-10, we deployed Philipp Degen as our right-back and the Swiss defender was maligned as one of the worst players to put on a red shirt.
Kenny has yet to make a straight choice between Kelly and Johnson this season, but with Johnson nearing full fitness and Kelly continuing his run in the side, a decision is fast approaching and I would not put it past Kenny to pull a rabbit out of the hat.