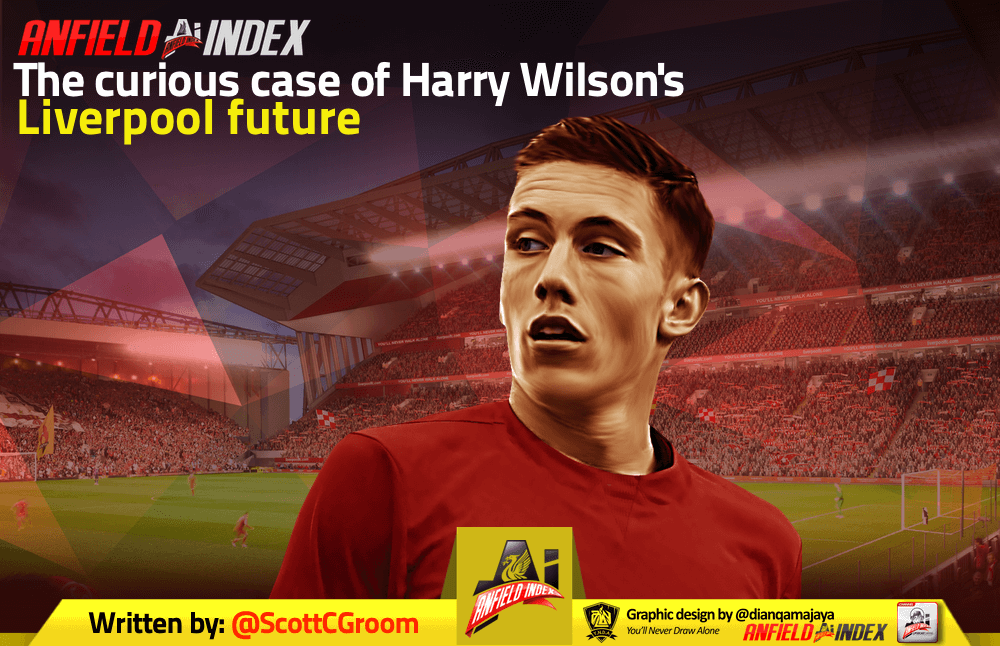 The curious case of Harry Wilson's Liverpool future
While Jürgen Klopp's first choice Liverpool team continue to earn all of the plaudits from the media for their solid start to the season, it could perhaps be easy to forget those Liverpool players currently plying their trade elsewhere on loan spells.
There are a number of young Reds currently out and about getting valuable experience and getting their own slice of the limelight which is rightly deserved.
Perhaps the leading light of Liverpool's current crop of players out on loan is Welshman Harry Wilson, who is enjoying a great spell in the Midlands at Frank Lampard's Derby County.

The Welsh winger is impressing with his performances and he is contributing heavily to The Rams' good early season form, as well as finding the net some brilliant strikes – especially that glorious free-kick at Old Trafford in their FA Cup triumph over our arch rivals.
It's not even the first time that Wilson has impressed on loan spells in the Championship, after earning lots of praise during his time at Hull last season, notching seven goals and four assists during his time at the KCOM Stadium.
His performances have been getting Liverpool fans as excited as Derby fans, with many calling for him to be recalled to Klopp's squad next season and for him to feature in his side next term.
It's not hard to see why, as his pace, trickery, link-up play, vision and goal-scoring ability would make him a natural fit into a Klopp system. However, there's just one problem.
Liverpool have one of the best front threes in world football and a fiercely competitive midfield, providing Wilson with more than ample competition for a starting place.
It's not just that there's competition – he'll be coming up against seasoned pros and world-class footballers who have vast experience compared to his relative youth and inexperience.
It is all well and good asking Klopp to bring Wilson back to Anfield so that he can have a fair shot at forging a career in Liverpool's first team, but what happens if this doesn't work out for him?
There would be little point in Wilson returning to Anfield to just sit on the bench or be relegated back down to U23 level which, quite frankly, he's now too good for.
It poses a really interesting question, and one that is certain to face all managers at some stage in their careers as to what to do with promising youth players that can't quite get their break in the first team.
They forever face the fear of living to regret their decision to let them go permanently, and the last thing that they want to do is ruin the career of a player, so what do they do?
In the specific case of Harry Wilson, that decision is perhaps made even more difficult by his form currently with Derby and previously shown at Hull.
He clearly has an abundance of talent, and it would make sense to have that at Klopp's disposal. But if he can't fit him in, what's the point in having him around, even as a squad player?
And this is all without even considering the player himself and what his ambitions are. Wilson will no doubt have clubs lining up to acquire his services should he decide he needs to leave Merseyside in pursuit of regular first team football, but he may want to stay and fight for his place.
It will be tough for him, especially as Liverpool will certainly look to strengthen in upcoming transfer windows themselves, potentially pushing him yet further down the pecking order.
Personally, I'd love to see him don the famous red of Liverpool and be integrated into the first team set up, but I also find it hard to see where his chance will come from. Only time will tell, I suppose.