 Always the Bridesmaid, Time For Daniel Sturridge to Get That Ring
MINNEAPOLIS, Minnesota: The final possession of NBA match between the Minnesota Timberwolves and the Utah Jazz. Dante Exum rises to hit the potential game-tying three-pointer to send it to over time.
Enter Derrick Rose.
The Chicago native guard rushed forward and caught a piece of the ball allowing Karl Anthony Towns to secure the rebound. The game was over and Rose the ultimate winner, scoring 50 points to lead his team to victory, his first 40+ point game since his MVP season in 2011. It was fitting that on the night of Hallows Eve, Rose dressed as the MVP version of himself.
This was a night of redemption for Rose, having experienced career-altering knee injuries during his time with the Chicago Bulls. Understandably, he was emotional after the game stating through quivering lips in his post-match interview that he "worked his ass off".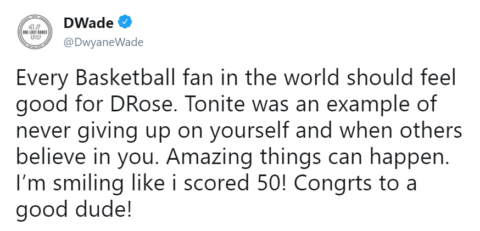 With Rose lies one of the greatest what-if stories in NBA history. The youngest player ever to be crowned the MVP at 22 years old, a future hall of famer, cut down in his prime. Who knows what he could have gone on to achieve.
Across the pond to the land where football reigns supreme, Rose's story is paralleled by an Englishman from the Midlands: Daniel Sturridge.
Sturridge is unquestionably a supremely talented footballer, having started his senior career at Manchester City. Unfortunately, he was seen as surplus to requirements after the club's takeover by Sheikh Mansour and the City Football group. Chelsea was to be his saviour, or so he thought, as he struggled to establish himself in the side making only 63 appearances – scoring 13 goals – in his 4 years at the club.
Still, it felt like that Sturridge had more to give.
In January of 2013, the Birmingham boy secured a move to Brendan Rodgers' Liverpool, scoring on his debut against Mansfield Town. A lively performance typified by his cool finish after just 7 minutes on the pitch. The fire was rekindled. Although how he would flourish next to a superstar forward, Luis Suarez, was yet to be answered. But answer it he did.
By the start of the 2013/14 campaign, Suarez – who was suspended for the 3 opening matches of the season for biting Branislav Ivanovic – was thought to be the main man at Anfield, and that Liverpool would struggle without him. Sturridge had other plans, scoring in each of Liverpool's three 1-0 victories to start the season off, setting the platform for his career season.
This was the same season that Suarez would go on to equal the 38-game season record for most goals in the league with 31 on his way to the PFA player of the year award. Sturridge was also named on the shortlist for the gong, notching 21 goals in the league in 29 appearances. Apparently, a bridesmaid at Suarez's wedding.
Such was Sturridge's influence on the side, Suarez was the one who was often shifted wide to accommodate the fleet-footed forward, as Liverpool fell agonisingly close to their first Premier League title.
From then on it has seemed that Sturridge has been playing without hamstrings. During that campaign, he missed 9 games through injury, only for the issue to continually grow worse over time, leading to a bit part role in the Liverpool squad for the next couple of seasons. The what if narrative was born.
In an attempt to gain some further minutes on the field, Sturridge was loaned out to West Bromwich Albion in January, only for a hamstring injury to dampen any hopes of success with the baggies in only his third appearance.
Perhaps that experience has provided some greater perspective. Super sub on a team challenging for titles is a much better situation than sitting injured on the bench of a team about to be relegated.
Much like Sergio Aguero, Sturridge is a forward who can always score and doesn't necessarily need match fitness to be effective, displaying stellar performances in Liverpool's preseason matches and critical goals against PSG and Chelsea. Liverpool is blessed to have a player of his quality in their squad.
After France's world cup victory, Antoine Griezmann alluded to the fact that the squad would like to receive NBA style championship rings. If such a thing were ever to be brought in to club competition, Liverpool is in prime position to get this perennial bridesmaid that long-awaited ring.