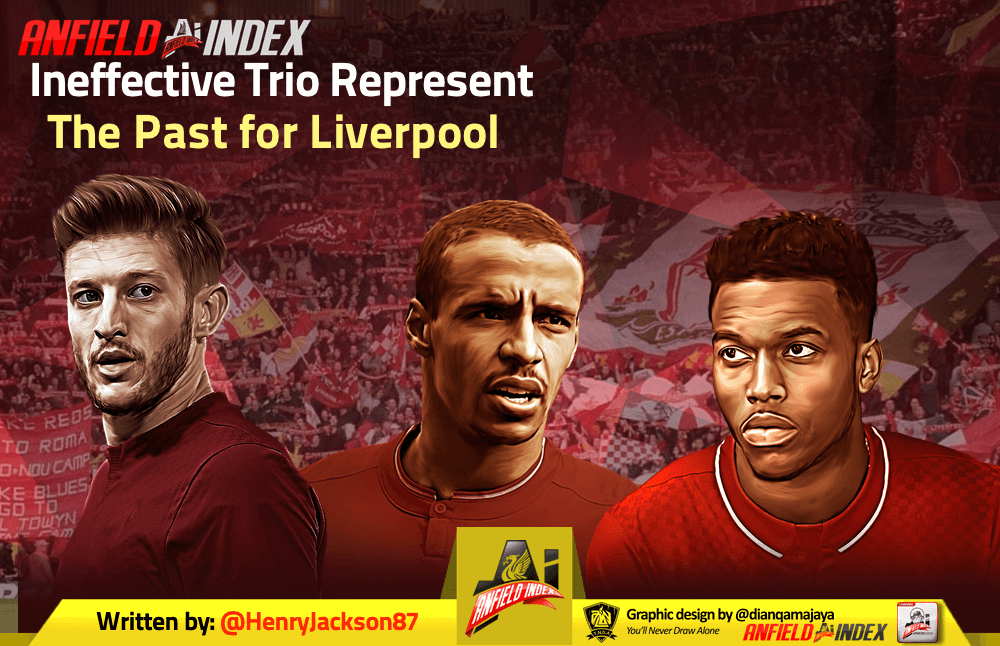 Ineffective Trio Represent The Past For Liverpool
Who else detested that 2-0 defeat to Red Star Belgrade more than any other game this season?
It's rare that you get a Liverpool match where you end up angry at every single player, but not one individual could fly back to Merseyside with their head held high, after what was a display without positives.
You could pick out infuriating things about each Reds performer on the night, whether it be Trent Alexander-Arnold's continued slump, Gini Wijnaldum's ghost-like performance or Sadio Mane either falling over or allowing the ball to endlessly bounce off him.

This wasn't an evening to defend the players you like and lambast those you loathe – they were all dreadful, albeit some less culpable than others, mot notably Virgil van Dijk.
Jurgen Klopp's starting lineup raised question marks as soon as it was announced, with three changes made, and the team already looked markedly inferior to the XI that started away to Arsenal on Saturday.
Joel Matip, Adam Lallana and Daniel Sturridge were all given an opportunity to showcase their importance moving forward, but that couldn't have been further from the case come the final whistle.
All it did was highlight how far away they all feel from being Liverpool regulars now, looking like players from inferior Reds sides of the past.
Matip is starting to become a player you only have to look at to grow frustrated, with a growing swirl of negativity surrounding his input.
It feels like a lifetime ago that the giant Cameroonian was making a supreme start to life at Anfield, looking like the saviour to the Reds' longstanding defensive woes.
Injury-prone, lacking in heart and generally not playing to the potential his footballing ability and size should see him reach, it is one mediocre performance after another these days.
In fact, mediocre is being too kind on Tuesday's evidence, with Matip bringing no authority to the team whatsoever and even missing a sitter with the goal gaping in the second-half.
He spent more time looking frustrated with the referee than concentrating on the job in hand and his laid-back, timid style seemed to rub off on his teammates.
We all know Dejan Lovren isn't the answer and that mistakes will continue from him as long as he is a professional footballer, but he is superior to Matip, which is damning on the former Schalke man.
Lallana is a player losing admirers by the match, not that he has exactly been Mr Popular from the day he walked through the doors at Melwood in 2014.
The 30-year-old has often been criticised for flattering to deceive and looking more effective than he is, but this season he is taking that to new levels.
Yes, a lengthy absence from injury should not be completely ignored, but the performances thrown in since his return have been non-existent.
Any pace that he once had seems to have completely evaded him, his end product has got even worse and he is blunting a Liverpool attack that was devastating last season.
The likes of Mane, Mo Salah and Roberto Firmino deserve some flack in their own right, but the service they are being given is woeful, with Lallana as guilty as anyone when he plays.
He deserves a smidgen of credit for at least attempting to make things happen against Red Star, but then again, was that just him kidding us all again with some neat flicks that ultimately amounted to nothing?
Wijnaldum and James Milner felt like the more cautious and quiet out of the midfielders at the time, but the former produced more final-third passes than Lallana and the latter created more chances, despite both playing deeper.
Lallana looks past his best, running on empty and awaiting a move to Bournemouth next summer, or somewhere similar.
As for Sturridge, he was the worst of the lot at the Rajko Mitic Stadium, as Liverpool left their hopes of reaching the Champions League last-16 hanging by a thread.
He barely did a thing right and illustrated precisely why Roberto Firmino is on another stratosphere, even when the Brazilian's not at his best.
The glorious chance that Sturridge missed was sloppy but forgivable – every striker misses a gilt-edged opportunity from time to time – but it was his all-round game that wasn't good enough.
Two lazy offsides were completely avoidable and his greed and lack of awareness were evident on more than one occasion.
He had all the time in the world to play in Alexander-Arnold down the right, only to hold on to the ball and shoot wide, and then went for goal again instead of teeing up Lallana.
It was the kind of poor decision-making you expect from a child in a school match.
Sturridge is a player who is liked by many, this writer included, and it is so easy to root for him after the injury hell he has gone through, but he was wretched during his 45 minutes on the pitch.
A few goals early on this season, not least that peach of a strike at Chelsea, have seen people go overboard about the Englishman's worth.
He is a million miles from the striker who teetered on the verge of being world-class back in 2013/14, playing one of the most pivotal roles in Liverpool's near-title-winning campaign.
Like Lallana, he barely possesses any speed of note nowadays, while his work-rate is lacking and he is not even burying chances as clinically as before.
He is a romantic option to have around, considering what he has achieved before and the soft spot so many have for him, but is he really that good a second-choice option now?
There is more sense in keeping him than Matip and Lallana because he does still knows where the net is, but the Reds could do with a more suited back up to Firmino.
Perhaps writing off Matip, Lallana and Sturridge fresh off the back of a terrible defeat feels a bit of a reflex reaction, but they look a long way from good enough on this evidence.
Liverpool had supposedly discovered a new-found depth to their squad this summer, but if these are the best players Klopp can bring in, something isn't right.
Admittedly, absentees aren't helping, with Lovren, Jordan Henderson, Fabinho, Naby Keita and Alex Oxlade-Chamberlain all either injured or still adjusting at Anfield, but it was worrying to see three alterations make such a difference.
It doesn't just stop at Matip, Lallana and Sturridge when it comes to disposing of the dead wood, with Simon Mignolet, Nathaniel Clyne and Divock Origi also reeking of the past, but these three are the ones in the spotlight at the moment.
Anyone holding on to hope that they could remain reliable squad members for the foreseeable future should be thinking very differently now.