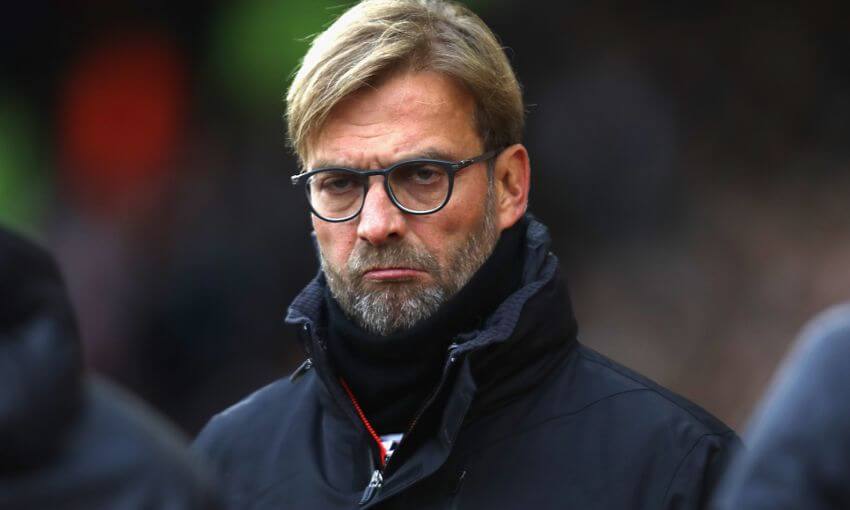 Can Liverpool top the table by January 1st?

With eight more fixtures to go before the new year, Liverpool currently sit in second place in the Premier League, two points behind Manchester City.
We're one of three teams still unbeaten after the first dozen games – Pep Guardiola's side have only dropped four points whilst Chelsea have won eight and drawn four of their matches under Maurizio Sarri.
The first of our eight remaining league fixtures of 2018 comes at Vicarage Road after the international break when we take on high-flying Watford. This has the potential to be a tricky fixture. Firstly, our players have been travelling all around the globe over the international break, and secondly, we have an important Champions League tie at Paris Saint-Germain the following Wednesday.
We may need to win both our remaining group games if we're to progress to the knockout stage this season and we host Napoli in our final game. Jurgen Klopp could certainly see PSG as a bigger priority than Watford and rest a few of our stars at the weekend as a result. Fans can watch Liverpool live streaming online to see how we fare.
Four days after our trip to the French capital and it's the Merseyside derby at Anfield. Everton have been in form of late and will certainly be up for this fixture. Marco Silva's side will have more time to prepare also, given that they aren't in European competition midweek.
Three days prior to hosting Napoli next month, we're at Bournemouth in a lunchtime kickoff. The Cherries are flying high, currently in sixth position, making the trip to the Vitality Stadium tricky.
After taking on the Italian side in the Champions League we host Manchester United in the league. Jose Mourinho's side will have been in European action themselves, at Valencia. Though the Red Devils could have already booked their progress to the second round before their trip to Spain, meaning they will have less fatigue and more preparation time.
Meanwhile, Manchester City don't have it as nearly as tough. Victory in their next Champions League game, in Lyon, would see them win their group with a game to spare. Their Premier League fixtures either side of their trip to France are at West Ham and at home to Bournemouth. You'd expect six points from the champions.
Guardiola's toughest task between now and new year may come at the start of December as Manchester City go to Watford midweek and then Chelsea at the weekend. They really have a nice run either side of that, with a trip to Leicester City on Boxing Day perhaps their only other tricky fixture between now and New Year.
Can Liverpool top the Premier League on New Year's Day? I have to say that it's going to be very unlikely that we'll overturn the current two-point deficit over our next eight fixtures and it may be a victory in itself just to keep the deficit to this amount before travelling to the Etihad on Thursday 3 January 2019.