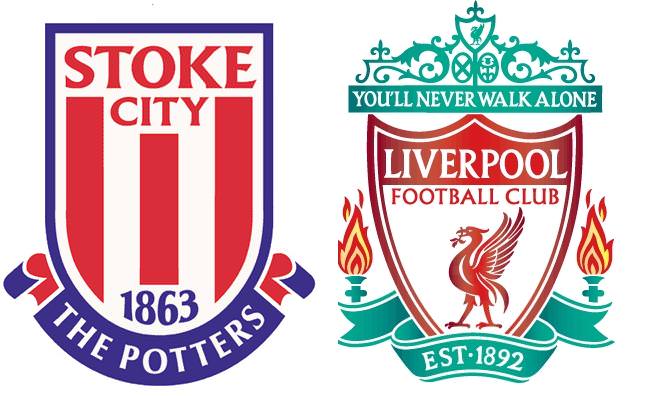 Three jinxes ended as Liverpool FC defeat Stoke City at the Britannia

In football it is a lovely feeling when a jinx is broken. So how great a night was it for Liverpool FC supporters when three jinxes were broken in one night? It was an excellent result for Liverpool FC, especially since they didn't deserve to lose at the Britannia earlier in the season after totally dominating the game.
In that game they dominated possession 72.7% to 27.3% and dominated shots by 16-2 but still lost! Some basic stats from the previous Premier League game and the Carling Cup game are displayed below:

We don't have full Carling Cup stats to hand however it was no where near the domination that occurred earlier in the season. There was a big swing in possession of the ball statistics in comparison to the Premier League game. In fact ESPNSoccernet.com and BBC Sport both state that Stoke edged possession by 52% to 48%. Looking at the basic stats above whichever side has won in the possession battle has ended up losing the fixture this season. First Liverpool lost back in September and this time it was Stoke.
Liverpool's shooting accuracy last night was much higher than their Premier League season average of 42%, of which statistics were broken down in our article on Monday, and also an improvement upon their accuracy in the last visit to the Britannia Stadium. As the stats show Sorensen was the busier of the two keepers and Stoke were the aggressors once again with 11 fouls to Liverpool's 5.
As for the match highlights, after a promising start in which Liverpool had the better of the chances a mistake by Sebastian Coates allowed Walters to cross into the box where Kenwyne Jones managed to head Stoke into the lead.
This was after Liverpool had continued their irritating trend of wasting chances. Luis Suarez squandered two openings, one brilliantly created by Maxi and Lucas whilst Andy Carroll was at least forcing Sorensen into a number of saves. However, when it mattered Luis Suarez stepped up with what was an absolute peach of a goal. He nutmegged the defender on the edge of the area on the left and bent the ball in to the right corner, a beautiful goal which was very well deserved.
Craig Bellamy was then introduced, in place of Maxi Rodriguez, and played a nice one-two with Carroll and on the return pass struck a shot towards goal which hit the left post (another addition to our post count which was at 9 for Premier League games this season). With five minutes left on the clock the Stoke defence headed away a Pepe Reina punt which Henderson, on the volley, played back into the area and found Suarez who headed past Sorensen with ease to secure a quarter final spot in the Carling Cup. It was just reward, and finally Liverpool had won a game which they deserved to win after drawing both their previous games which should have given them 6 points instead of 2 in the Premier League.
As we tweeted on our twitter account, @AnfieldIndex, Liverpool ended three jinxes with this match:
They finally won at the Britannia where they hadn't won in their previous four attempts (2 draws, 2 losses – last win 8-0 in 00/01).
Liverpool came back from a losing position for the first time in Kenny Dalglish's 2nd spell as manager.
Luis Suarez scored 2 goals in one game for the first time for Liverpool FC.
The last time Liverpool came back from a losing position was Roy Hodgson's final game at home, a 2-1 win against Bolton, in which Joe Cole scored the winner.
Liverpool's last victory at Stoke City was an 8-0 League Cup victory in 2000/2001 and Liverpool FC went onto win the trophy that season (good omen?).
With regards to Luis Suarez's goal scoring for Liverpool, he now has 11 in 25 appearances and all of his goals and opponents he's scored against are detailed in the table on the left. As you can see, the game against Stoke is a landmark for Luis as he now has his first brace. Let's hope it's the first of many.
Luis has scored 3 of his goals against Stoke now, whilst he's bagged a few against Sunderland too. Suarez has also scored in big games against Arsenal and Everton so we can safely assume that we have a player that will perform at all times and not go missing in the tougher contests. In recent times a lot of people take Stoke City away as some sort of an acid test as Stoke are rarely defeated in their own ground.
So to summarise a very successful night for Liverpool FC, three jinxes broken, a striker that stood up (mind the pun) at the right time, and a victory which will give the whole side some much needed confidence after the draw at home to Norwich City. Next up, it's the grudge match against our former boss, Roy Hodgson as Liverpool visit West Brom on Saturday.