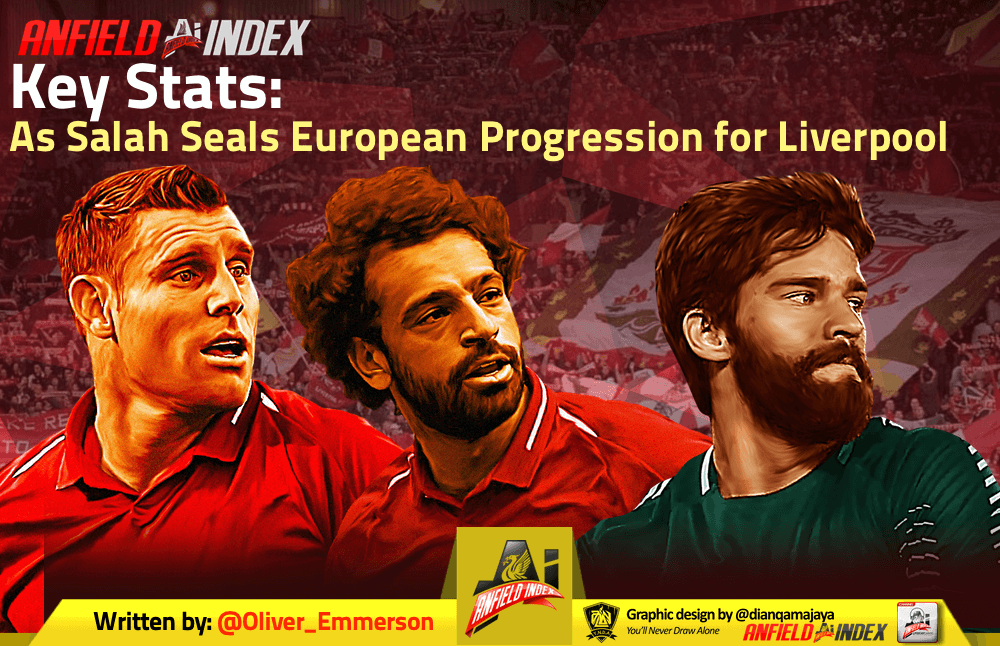 Key Stats as Salah seals European progression for Liverpool
You've got me on key stats for this one folk, I apologise. I'm not smart, handsome or nuanced as Tom but I'll do my best to leave you interested.
I checked with Gags over whether I could do statistics on the percentage of Alisson's hair follicles that are perfectly placed (99.87%) or how many times I felt my arse cheeks clench during the game (28), but he told me he'd prefer stuff that relates to the football a little more, so there you go.
Salah sensational, should Liverpool have had more?
Let's start with the xG and go from there. Caley is my preferred system, and he's got it scored as Liverpool 3.4 – 0.9 Napoli. I didn't expect it to be that high, but looking back at some of those chances (ahem Sadio Mane) the Reds missed in the second-half, it makes sense.

Mane indeed was at fault for much of the poor finishing, missing three big chances. Some suggest that he prefers to score the harder ones, so perhaps it didn't suit him that all of his shots came in the form of big chances!
Salah was very often the man providing, one a night where his goal-scoring talents were matched by his creativity. With five key passes, Salah created two big chances and will feel aggrieved that he didn't get an assist to pair with his 57th goal for Liverpool. 57, that's quite jaw-dropping when you consider he's less than a season and a half into his Liverpool career. Those still considering him a one season wonder will be disappointed to hear that he's either scored or created a big chance every 82 minutes this season. Cheers to Simon Brundish for that one!
The Reds were in the attacking ascendency for much of the game as they first needed to score themselves before having the luxury of pinging the ball around on the counter as Napoli chased the game.
14 shots inside the box to Napoli's six, it was 5-2 to the Reds on big chances created. Liverpool outran Napoli, created more than them and had more of the ball. Klopp's side deserved to win this game, thankfully it was done in a manner that secured qualification.
Alisson pays back that price-tag some more
Of course, one of Napoli's two big chances came in the depths of stoppage time, Milik escaping Dejan Lovren in the area to fire upon goal, Liverpool's big Brazilian 'keeper throwing himself out of his goal to block the shot and keep his clean sheet intact.
Five clean sheets in Alisson's last seven. He's been excellent throughout his time at Liverpool so far, but that last few games have seen him turn things up a level just when he's needed to. Vital contributions against Everton, Bournemouth and Napoli leading to a resounding reception from the Kop come full-time, with the Brazilian hoping to add to a surprising record of just two group stage clean sheets come to the knockouts.
In terms of the defence as a whole, Liverpool have now kept as many clean sheets (12) in all competitions as they did in the whole of the 2013-14 season. It's December. Testament to just how good the defence is now, or just how good Luis Suarez was a few years ago?
A banter stat to finish off…
James Milner's assist to Salah made it 10 in Europe since the start of last season. That's two more than Lionel Messi, Neymar and Luka Modric combined.