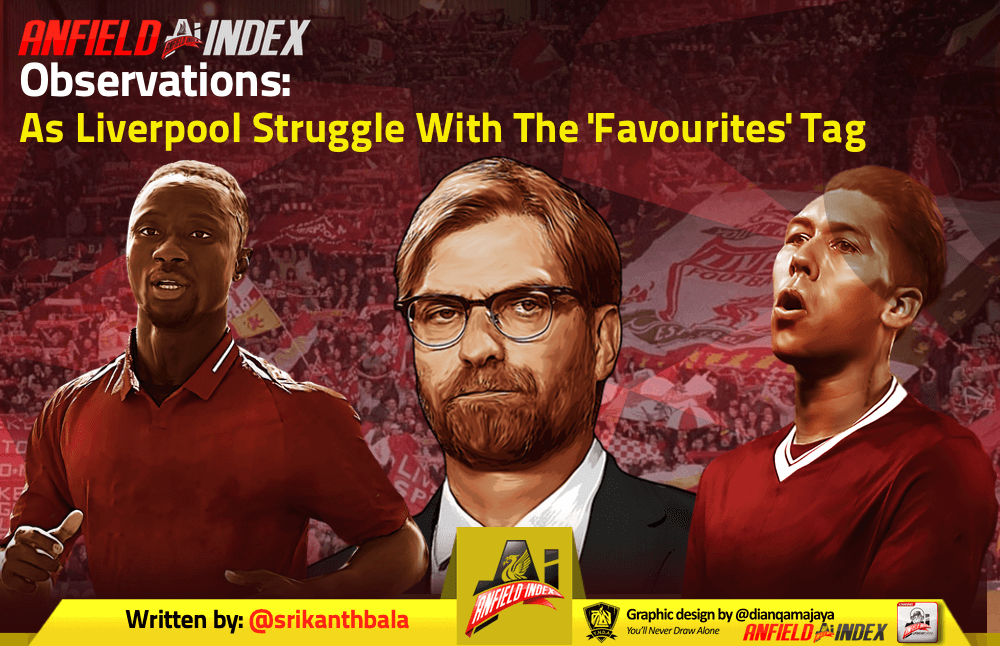 Observations as Liverpool Struggle With the 'Favourites' Tag
As I start writing this piece post midnight to banish the memories of the game unsuccessfully, it is quite clear that Liverpool are heading into their biggest challenge yet this season. Liverpool dropped points for the second game in a row and one can surely feel the breath of Man City on the back of their necks
The key observations are as follows
The Drop off in Defensive Performances
It is now apparent that Liverpool are far off from their elite defensive levels from the early part of the season. The past frailties and nervousness have returned and our defense looks to be easily exposed every game. The team without Gomez and Trent have suffered with a serious lack of pace, thus not allowing the team to play the same way as they did. Liverpool have struggled to readjust with the high line they usually play and have repeatedly been caught due to lack of pace. Trent's return would be welcome.
Mane continues to shine
Mane is in that phase of the season where goals flow, accompanied by drought on either side. He has been the shining light in the last two disappointing draws. The goal was his 11th this season, a solid record for such an inconsistent goal scorer. Today's goal was a well taken goal, crafted from his exquisite first touch and a great finish. With Firmino having his worst game in a Liverpool shirt and Salah having yet another quiet game, it was up to Sadio to get us a point, and he delivered.
Liverpool need to attack
The last couple of games have left a feeling that Liverpool have almost become content to hold the ball and pass it for the sake of passing it. Though it might sound unfair, that has how it has felt. Liverpool need to return to a 4-2-3-1 and go with a mindset of scoring goals. Also a midfield two seems to lend the best balance this team could hope for now considering the players available.
Favourites vs Underdog – An unnatural juxtaposition
The battle till the end of the season is going to be fascinating. Liverpool have rarely been favourites in any race over the last few years, while neither Guardiola nor Manchester City have ever been on a chasing pack. Guardiola's teams have mostly wrapped up the league by January or February, so it is going to be interesting to see how they handle the 'need to win every game' from here on. It will be equally interesting to see if Liverpool can continue to be at the top of the table, and if they can , how do they react to it. Fascinating time indeed!