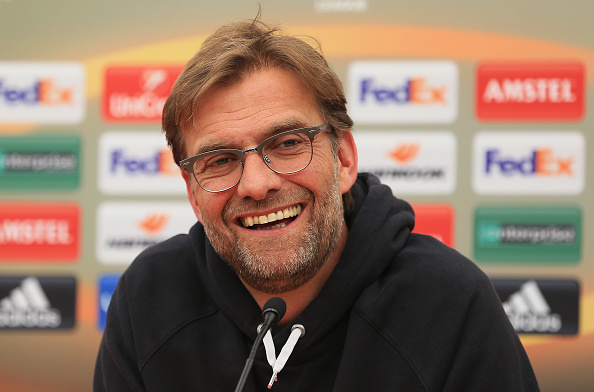 Klopp's Empire: How Liverpool Improved?

Since taking over the Liverpool in October 2015, Jurgen Klopp has made some improvements that his team and even the football industry have benefited a lot. He has turned water into wine and generated money at the same time.
Any football buffs surely know a thing or two about Jurgen Klopp, who is considered by many as the best manager across the world. He is a German professional football coach and former player who currently manages the Premier League club, Liverpool. His team is popular even for new customer betting offers, with thousands of football fans clamouring for their unbeatable wins.
So, how did Liverpool improve under Jurgen Klopp?
Liverpool has been in the cloud nine after Klopp's appointment. It sits some points in the table behind leaders Manchester City. The Reds are undefeated in the league and have kept many clean sheets in multiple games – all of which thanks to the coaching skills of Jurgen Klopp.
The football club has undergone various failures, with some players departing from it. Fernando Torres, Luis Suarez, and Xabi Alfonso all spring to mind, having all left Liverpool while their careers are still thriving. This is where the club fell off a cliff.
For the past seasons of the game, Liverpool finished second in the final season of Alfonso at Anfield, 4 points off the title. After one season, they finished seventh (Alfonso-less). The club came sixth during the 2010/11 season where Fernando Torres departed halfway through. Then in the last season of Luis Suarez, the Reds pushed City close for the title. They came sixth without Suarez in the following campaign.
Now, Klopp fought nail and tooth to make sure the winnings of Liverpool, and he was successful in the past seasons. A lot of improvements have been made, thanks to his dedication as well as trust and support for every team. Two months after his takeover, Liverpool was safely through to the Champions League's quarterfinals and up from fourth in the Premier League to third.
Jurgen has overseen 122 Premier League games as the boss of Liverpool. However, he continues on a skyward turn. This German boasts a record of 34 draws, 69 wins, and only 19 defeats from the 122 Anfield games – with 2.0 points-per-game ration and 57% percentage. All through his reign, Klopp has overseen an impressive 251 goals scored and improvements defensively, which concedes 126 goals.
He has made progress in almost quests, with notable recruitment and the shaping of unshakeable team spirit, which helps to establish expectation around the Reds. Aside from John McKenna and Kenny Dalglish, the win percentage of Jurgen Klopp betters all other managers in the history record of Liverpool.
He recruits new players, which greatly helped the club to step up the ladder. In the January transfer window, Klopp only made two player acquisitions: Serbian Marko Grujic and Steven Caulker.
On the other hand, the domineering performances of players such as Joe Allen in EPL as well as Emre Can and James Milner in Europe have raised the team more than what people expected. The comeback of Adam Lallana and Phillipe Coutinho has been squarely placed on the German as well.
The tactics used in playing football also helped the team to win several matches. Jurgen is tactically a strong believer in "gegenpressing" (counter-pressing in English term). Here, players need to press the opposition hastily after succumbing possession.
If you're familiar with Ajax teams in the early 1970s, they were the first one to use the possession-based gegenpressing. It allowed them to win 3 European titles in a row.
This tactic that Liverpool operates may seem simple, but it is not. It is hard to master and requires the entire team to play at a high-intensity level and configuration for most matches.
What could be Klopp's secret for Liverpool's improvements under his name?
According to the view of German's agent Marc Kosicke, the ability of Jurgen Klopp to build a tight-knit force is what allowed him to improve the team of Liverpool and provide them with the hope of sincere challenges.
Liverpool was the only side to beat the champions of Pep Guardiola. It is also Klopp's intrinsic ability to bring the right people in his team as well as his man-management that helped him score high the club in the football field.
Above all, solid unity is what Jurgen Klopp taught and strictly implemented to his team. Unlike before, Liverpool projects a united front. It has changed through the personality and intelligence of the Reds boss.
Can football enthusiasts and Liverpool fans expect more improvement in the coming years?
Yes. According to Klopp, there are more rooms for improvement, and he will ensure that each of those will be targeted until his last appointment.