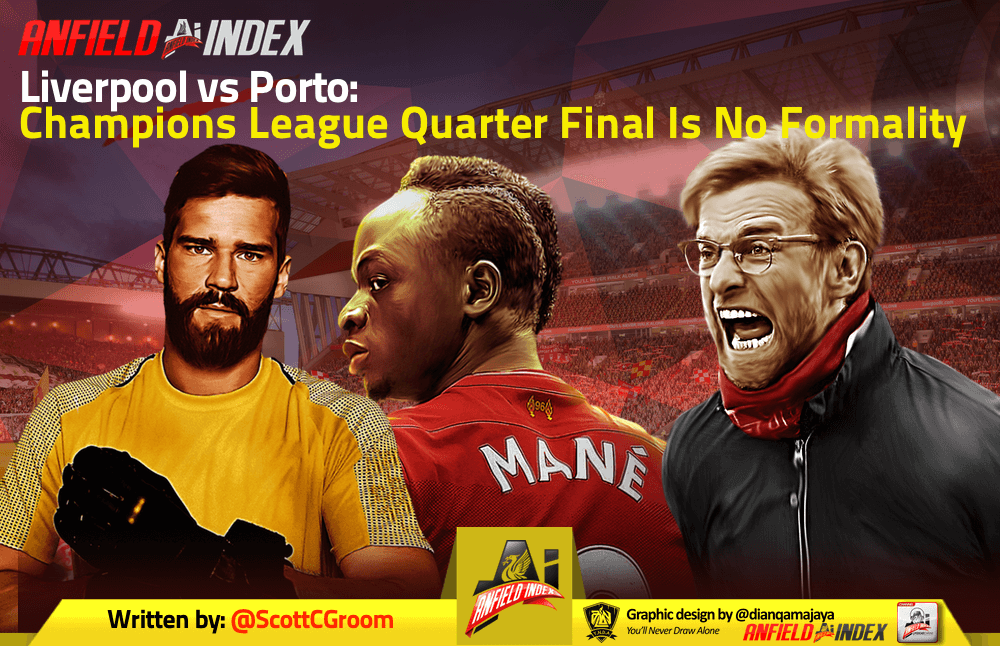 Liverpool vs Porto: Champions League Quarter Final Is No Formality

After emphatically dumping Nivo Kovac's Bayern Munich out of the Champions League this week, Liverpool were handed what on paper seems to be a preferable quarter-final after being drawn against Porto.
The 1-3 scoreline at the Allianz Arena along with a composed and assured performance in Bavaria has led many to believe that Liverpool are in with a serious chance of replicating last year's European form and making it all the way to the final for a second consecutive season – and these hopes were bolstered further when the Reds avoided some of the bigger names still left in the hat.
With three other English sides in the quarter-final draw, there was plenty of worry about coming up against one or facing the juggernauts of Barcelona or Juventus. But Liverpool instead faces a side who they dispatched so emphatically last season in Porto in a draw that many would've snapped your hand off for following the win over Bayern.
Understandably, the draw was met with much excitement as the Reds avoided a less favourable draw, but to think that Porto will be pushovers is a dangerous mindset to have; and one that Jürgen Klopp will not let his players adopt.
Firstly, the fact that the Portuguese side faced Liverpool last season is probably not an advantage to Liverpool but plays into Porto's hands. They will be better prepared for Klopp's side this time around and will be wiser to what to expect from the Reds both at Anfield and when they visit the Estádio do Dragão.
In last season's competition, Liverpool blew Porto away, winning 5-0 in Portugal in the first leg of the tie, making the second leg a mere formality. Porto will be determined to not let this happen again this time around and will likely set up to frustrate Liverpool, particularly at Anfield.
The addition of the vastly experienced Pepe to their defence is also something that will have undoubtedly steadied their ship, with Pepe's former Real Madrid team-mate Iker Casillas between the sticks behind him adding yet more experience.
It'll be tough, and that was demonstrated by Porto's result in the Round Of 16 as they fended off a talented Roma side, overturning a 2-1 deficit from the first leg by winning the home tie 3-1 to progress to the quarters.
They're a tricky side and do have players capable of causing problems to Liverpool. No team makes it to the quarterfinals of the Champions League by fortune and Liverpool need to be aware of that.
Yes, it was a hugely advantageous draw for Klopp and his side, avoiding some of the favourites to win the competition and also any of their Premier League rivals, but Porto will still be tricky.
Some comments have been made about the first leg being at Anfield and whether that has much of a bearing on the balance of the tie, but Liverpool proved that that doesn't phase them in their victory over Bayern Munich in the last round.
Taking a clean sheet to Portugal would fill Porto with fear, and if the Reds can be a few goals to the good with that, it'll be an even more difficult task for Porto to overcome.
But Liverpool must be wary about throwing too much at them at Anfield for fear of conceding that crucial away goal. That would certainly make life more tasking in the second leg.
On the whole, you would think that Liverpool are firm favourites to make it to a second semi-final in successive seasons, but it's very dangerous to assume as much is already set in stone.