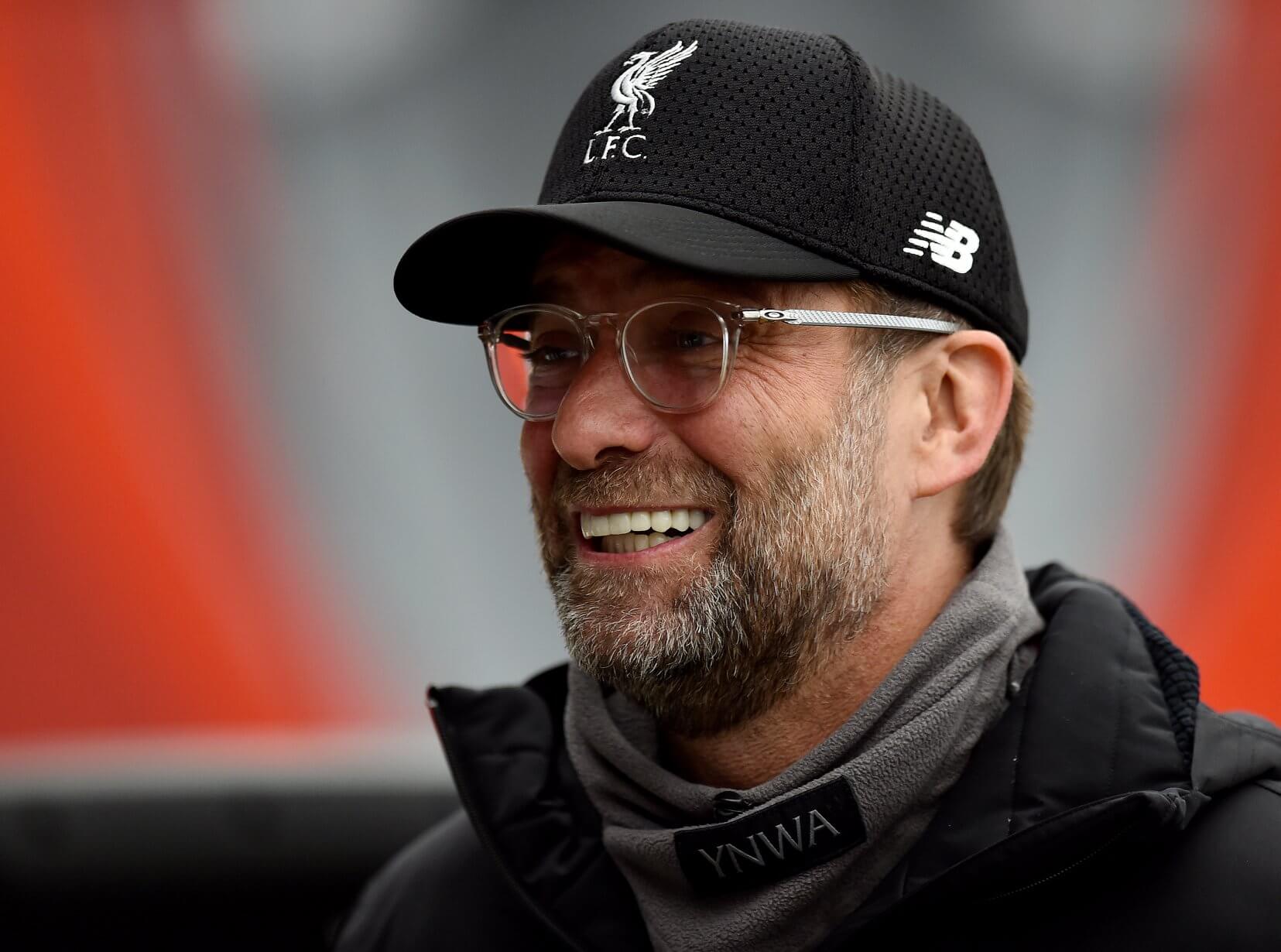 Klopp Stresses That There's No Need for Summer Spending Spree

Jurgen Klopp has quashed suggestions that Liverpool will be dipping deep into pockets for another summer spending spree, pointing to significant sums splashed out in recent windows. The likes of Naby Keita, Alisson and Fabinho arrived at Anfield for sizeable financial outlays, with Klopp stressing that Liverpool's summer transfer business will be a tinker rather than an overhaul.
It feels somewhat premature to be discussing summer transfer business, given that there are still one or two small matters to be resolved in this campaign. It is almost like discussing the sequel before the first movie has even finished, but the reality is that football clubs are in a constant state of planning for the months and years ahead.
Liverpool are in the fortunate position of being able to retain their transfer strategy whatever transpires in the last weeks of the season. If Liverpool collect silverware, the squad will be full of champions and therefore few adjustments will be needed. If Liverpool fall short, they will still have a squad that has fought strongly on all fronts. Either way, the Reds will likely only require one or two additions.
The two positions attracting the most attention are centre-back and centre-forward. Joel Matip has impressed when thrust to the fore in recent weeks, but there is no escaping that the Cameroonian is more of a trusty squad player than a likely long-term partner for Virgil Van Dijk.
Liverpool's front three has largely been immune to rotation once again, a testament to the drop-off in quality between the starting line-up and the substitutes bench. While Daniel Sturridge and Divock Origi have both delivered memorable cameos, it wouldn't be a surprise to see both depart in search of more regular football in the summer.
Yet the strength of that front three is both a blessing and a curse when it comes to transfer market dealings. The blessing is in their consistent quality. Many punters have often backed Liverpool to convincingly overpower opposition as one of the most appealing football tips of the day, with pro bettors at betconnect tipping the Reds to silence the doubters with a strong win over Watford at the end of February.
This proved wise, as Liverpool ran out 5-0 winners comfortably. Games against Cardiff, Huddersfield and Newcastle could give Mane, Salah and Firmino more chances to rack up goals in the latter weeks of the season, with Mane and Salah, in particular, vying for supremacy as the club's top league goalscorer. Both sit on 17, while Firmino has notched 11. This has raised some concerns about Firmino's performance levels, which is why Juventus' Paulo Dybala has been heavily linked. Dybala has remarkable talent and is keen to leave Juventus, but a mooted £100 million transfer fee will likely prove too costly for Liverpool.
Dybala is also unlikely to approve of such a move unless granted regular football, with potential for his chances hindered by Klopp's appreciation of Firmino's role within the team. The central defence could be considered a more pressing issue for Liverpool. All of Europe's top clubs would be delighted with capturing Ajax's Matthijs de Ligt, with Liverpool's ownership of compatriot Van Dijk working in the Reds' favour.
As with Dybala, de Ligt would command a huge fee and could attract a bidding war between European giants. Given Klopp's success in creating a balanced and motivated squad, it is more likely that he decides to purchase players with the status of Matip, Sturridge and Xherdan Shaqiri to complement his favoured starting eleven. Given Liverpool's success this season, nobody could blame him.