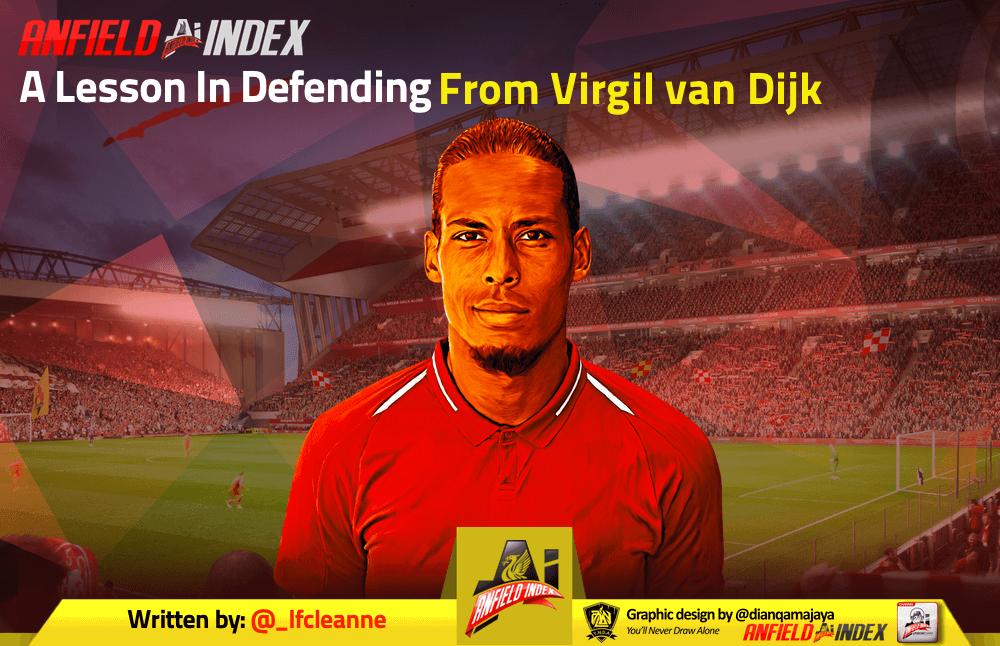 A Lesson In Defending From Virgil van Dijk
Liverpool's 2013/14 title challenge was defined by moments.
The  moment Jordan Henderson saw red against Manchester City.
The  moment Steven Gerrard lost his footing and Demba Ba emerged through on goal.
The  moment Iago Aspas produced an abhorrent corner to set up a Chelsea counter.
All painful, pivotal nails in the coffin for Brendan Rodger's side.
Sunday's 2-1 win against Tottenham carried similar weight.
Manchester City will know their destiny remains in their own hands, with maximum points from their remaining seven games enough to give them a second title in two years, but this was a statement that Liverpool will take the fight all the way to the wire.
Lucky? Undoubtedly. A get out of jail free card? Probably. Yet, it was the latest mark of the powers of recovery instilled under Jurgen Klopp. Where heads have dropped and shoulders dipped in previous seasons, this team continue to fight against the odds, frustrating City every step of the way.
Rival fans will point to the fortuitous deflection from Toby Alderweireld as being the pivotal moment, but in truth, the result hung on a moment at the other end of the pitch.
A 2 vs 1 situation for Willian and Fernando Torres five years ago proved to be a killer blow to Liverpool's title challenge.
Steven Gerrard desperately clamoured to halt their tracks, but a simple through ball enabled them to bear down on goal. One easy finish later and Liverpool's title hopes took a huge knock.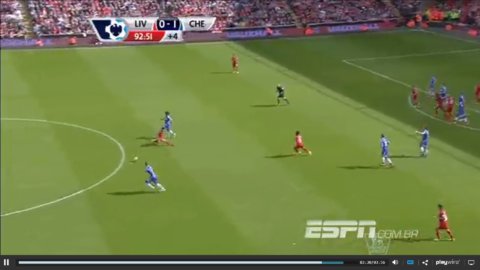 When Harry Kane swept the ball out to Heung-Min Son on the halfway line, it set up a soaring 2 vs 1 situation, with Van Dijk the only obstacle separating Son and Sissoko from Alisson's goal.
It felt like deja-vu.
Liverpool would once again be undone by a two-on-one at the business end of the season.
Except they wouldn't.
What transpired was a lesson in defending.
Van Dijk has had a spectacular career at Anfield to date, helping redefine the club's defensive foundations and instil a sense of security to Jurgen Klopp's attacking system, but this may just have been his biggest and best moment.
A 'How To' guide on how to defend, this was the kind of stuff you can't teach. You either do it or you don't – there's no coaching manual.
It looked a certain goal and a potentially crippling blow to Liverpool's title hopes, with defeat offering Manchester City extra breathing room with just a handful of games to go.
The very best players are defined by moments. These moments.
85 minutes played knowing the ramifications of a Spurs goal, Van Dijk didn't submerge under the pressure, nor freeze at the challenge.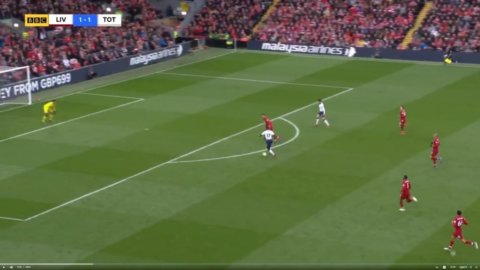 Instead, he was four steps ahead in the most pressurised of moments. He knew a simple square ball to Son would give Spurs the best chance of nestling the ball in the back of the net. Opting for the lesser of two evils, Van Dijk forced Sissoko to go it alone, running sideways to monitor every potential avenue the Frenchman could take.
Biding his time before pouncing, Van Dijk's body position ensured a through ball to Son was cut off while simultaneously forcing Sissoko, who visibly lacked conviction by this point, into taking a shot on his weaker foot.
In refusing to commit, he stifled a once-threatening counter-attack, with Infogol's xG model giving Sissoko just a 12-14% chance of finding the back of the net such was the quality of the 27-year-old's defending.
A heat of the moment call judged to perfection. That's what £75m buys you.
To be the world's most expensive defender while still appearing to be an absolute bargain is no easy feat. And yet, that's exactly what Van Dijk has done; a man able to judge the toughest of scenarios, he single-handedly prevented Liverpool from suffering a blow that could've been just as damaging as Chelsea in 2013/14.
Should Liverpool go on to claim their first title in 29 years, it'll have been in no small part due to the Van Dijk's monumental efforts. Where 2013/14 was derailed by moments, this was one that ensured Klopp's side remain very much in the thick of it.
Six cup finals to go.