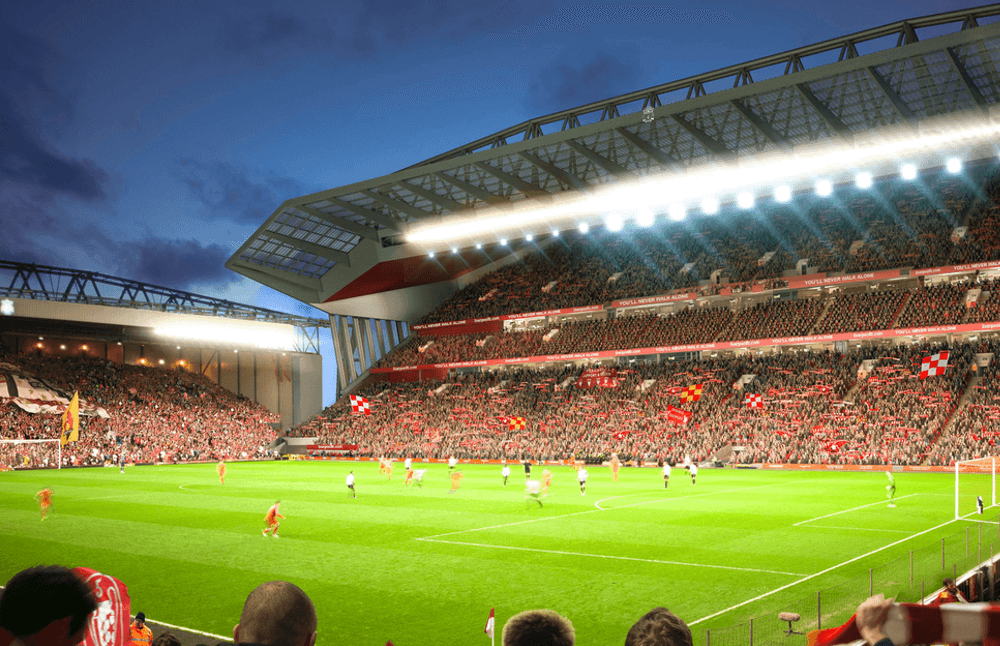 Liverpool and the love affair with Anfield

They say it's the world's most popular football league. Estimates suggest that more than 10 million people thronged the stadiums to catch their favourite stars in action. Looking at the numbers, we can safely say that people absolutely love watching the Premier League.
Title-chasing Liverpool have showcased excellent temperament and skill this time around. Fans were seen taking the Anfield Arena by storm in 2018 to cheer for the Reds. Supporters of the Reds loved watching Mo Salah decimate the opposition, but the fun wasn't only about some high-octane footballing action, thanks to a host of Liverpool Packages.
Are you an ardent supporter of the Reds looking to have a good time with family and friends this summer? Well, if yes, then finding a hospitality agency in London to get the bookings done shouldn't be a problem.
Why do people love Anfield?
Hospitality packages at Anfield are loved by people because of a number of reasons. Let us take a look at some of them.
1. A date with history
The prestigious 1892 Lounge is an integral part of the club's heritage and history. Of late, the lounge has undergone renovation. Now, you can enjoy some breathtaking treats while cheering for the Reds while sitting in this iconic lounge.
Salient features of the package
Welcome drinks on arrival

A four-course meal

Comfortable seats

The bar is yours for the day

Mouth-watering refreshments served at half-time
To top it all, It is going to be an experience like no other.
2. There's no place like the Seven's Lounge
A splendid view of all the live action, a host of mouth-watering delicacies, and access to the cash bar during and after the game. You get all of this and much more at the Seven's Lounge. The place has garnered a lot of popularity among die-hard Liverpool fans as it provides them with an opportunity to enjoy edge-of-the-seat action while sitting with like-minded people.
Some striking features of this package are:
Match seats in the lower centenary stand

Refreshments served at half-time and after the completion of the game

4-course buffet lunch

Complimentary matchday programme

Access to in-lounge betting facilities

Satellite TV broadcasting match highlights and post-match proceedings
That's not all. You can enjoy the match highlights on the LFCTV. So, it's your chance to enjoy football like never before.
3. The Eights Lounge is a notch higher
If you happen to be a fan of Steven Gerrard, then this lounge is tailor-made for you. The lounge is known for its electric atmosphere. Here, the action never stops. A bunch of treats are waiting for you at the Eights Lounge.
Complimentary matchday programme

Freshly prepared delicacies to keep you hooked

Match seats in the lower centenary stand

Drinks and refreshments served at half-time and after the game is over

Post your match selfies on Facebook and Instagram with free Wi-Fi
4. The Code Lounge makes it worthwhile
Everybody wants to see the Reds in action from the Code Lounge. It's a special place where you and your special guests can sit back and relax. Enjoy a few hearty drinks while watching the Likes of Mo Salah and Sadio Mane taking oppositions to the cleaners.
This package includes:
You get VIP access to the  Code Lounge

Complimentary drinks are served at half-time

Stalls inside the lounge to put to rest all your 'street food' cravings

Former Liverpool players in attendance. So, you won't face any trouble asking for selfies and autographs

TVs broadcasting match highlights

Complimentary match programme
To draw the curtains
Liverpool isn't just a footballing powerhouse, it's a place offering you countless breathtaking experiences. An experience that words just cannot describe. Come, be a part of this top-of-the-line footballing experience this season.