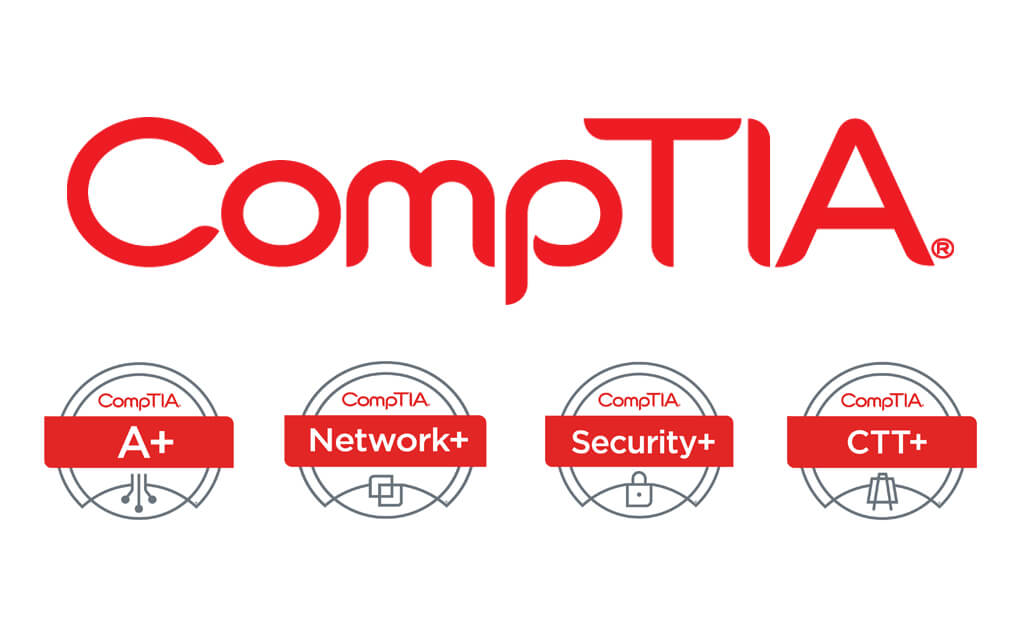 Be the Perfect Candidate for CompTIA A+ Certification and 220-901 Exam with Prepaway
CompTIA is a nonprofit organization that works for the IT Industry and issues professional certifications. It is one of the most known organizations in the world and the certificates it issues are accepted by some of the biggest companies all around the world. CompTIA issues vendor-neutral certifications of different levels, and they include core, infrastructure, cybersecurity, and additional professional certifications. The core level certifications are opted by millions of candidates, as they give a kick-start to their career in IT and a CompTIA A+ is one of them. In this article, we will know all about the Prepaway and 220-901 exam, the first one you need to pass in order to become a certified specialist. In addition, we will try to understand whether or not this certification is suitable for you.
CompTIA A+ Certification – A Short Explanation
CompTIA A+ credential is one of the best IT entry-level certification that is given to the candidates who have the required skills that can land them jobs in such famous IT companies, as Dell, Intel, HP, NISSAN and many more. For that, the candidates have to pass two exams including 220-901 and 220-902 to get certified.
CompTIA A+ 220-901 Certification Exam – All You Should Know
Here is all that you should know about the CompTIA A+ 220-901 certification exam before you fill out your registration form.
Exam Pattern
The exam pattern of CompTIA A+ 220-901 exam includes 90 questions. The candidates have to answer 90 questions within 90 minutes. This means that each question has to be answered on an average of 1 minute which makes it a tough exam.
Registration Fee and Criteria
Candidates have to pay a separate registration fee for both the exams. They will have to pay about USD 211 per exam. The fee value might differ from area to area because of different currency.
Syllabus
The candidates have to prepare different topics for each of the exams. For the 220-901 exam, the candidates should know networking and hardware troubleshooting, PC hardware and peripherals, mobile device hardware and network connectivity issues.
For 220-902 exam, the candidates need to know all about security fundamentals, cloud computing and the installation and configuration of all kinds of OS. They are required to have the following skills to get certified:
Hardware
Networking
Windows operating system
Security
Hardware and network troubleshooting
Software troubleshooting
Other operating systems
Mobile devices
Operational procedures
Passing Marks
Candidates have to score 675 on 900 to pass 220-901 exam and 700 on 900 to pass 220-902 exam.
Study Material
The study material can be taken from the official website, or there are some other places that provide study material for the CompTIA A+ 220-901 exam. You can choose between self-study through ebooks and online courses. You can also opt for one on one lecture from a professional. Practice papers are also available online and can be downloaded or bought from different websites. Try to find the most reliable ones, such as Exam-Labs, for example, in order to save your precious time and get thorough preparation for 220-901 exam. At Exam-Labs, you can get the dumps which will give you the insight of what is waiting for you at the exam. These files have been created by the real exam takers, which means that they are actual. In addition, on Exam-Labs website you can download these dumps free. Moreover, on this web resource, you can take a training course, led by a real IT expert. In addition to Exam-Labs and materials it provides, it will be useful for you to communicate with successful candidates or those who are also going to get this credential. Ask them questions, share the info you know and you will get more tips for your better exam preparation.
Who Is the Perfect Candidate for CompTIA A+ 220-901 Certification Exam?
Not all the candidates have it in them to qualify the CompTIA A+ 220-901 certification exam and get certified. The people who are suitable for this exam are:
Looking for Better Job Opportunities
If you are looking for better job opportunities and want a raise in your salary, you should think about sitting for the CompTIA A+ 220-901 exam. This certification will surely be the first step in your career prospects and provide you with a salary hike. Since this is a professional level certification, the chances are that you will get technical jobs in IT companies.
Want A Certification for Your Skills
Most of the companies only hire candidates that have a certification to prove their skills. So, if you have a skill and want a world-renowned organization to give you a proof for it, you should register for the CompTIA A+ 220-901 certification exam. As discussed above, you need to have 9 skills to pass the exam.
Has The Stimulus to Study Well
The syllabus for the CompTIA A+ 220-901 exam is large. Hence it would help if you had the stimulus and also the time to prepare well for this exam. The candidates who maintain a regular study schedule and set the goal they are striving for are the only ones who can succeed in this exam.
Want to Grow Their Business
If you are someone who plans to launch one's business in IT, to grow it, and earn a lot, you can start from getting CompTIA A+ credential, in particular, you need to pass 220-901 test. You will have the core knowledge and skills necessary to work in IT, you will understand better and be smart enough to choose the right direction for your business, as you will be a certified professional at that moment, able to think critically. Moreover, with CompTIA A+ certification in your hands, you will be able to learn a lot more skills and to serve your customers much better.
Some Handy Exam Tips
Here are some easy tips that will help you in preparing better for your exam:
Start Early
The first thing to do is to start the preparation as early as possible. Since the syllabus is really large, it is better to start preparing as early as possible so that you will finish the course on time.
Get Practical Experience
Practical experience is a must for scoring high in the exam, and this is the reason that you should have some practical experience of the work. You can either intern with an IT company or work full time while preparing for the exam.
Solve Practice Papers Religiously
Solving practice papers regularly is one way in which you will be able to score high marks in the exam. It is best that you solve one question paper every week at the beginning of the preparation and as the exam comes near, increase the frequency. Still, choose the websites which you can trust, one of such is Exam-Labs.
Do Not Miss Out On Any Topic
It would help if you did not miss out on any topics when you study for this exam. To make sure that you have completed your entire syllabus, keep a copy of the syllabus handy and keep ticking on the topics that you have already completed.
Summary
So, if you fit the above criteria, you should be the one who takes the CompTIA A+ 220-901 exam and gets certified to give your career a boost. The candidates who are preparing for the exam should register as soon as possible and keep the given exam tips in mind while preparing. Making sure that the study material you buy is valid, updated and matches your syllabus, guarantees you success. So, first, get the material issued by the vendor itself, then visit Exam-Labs website. In this case, you will be confident in your knowledge and pass 220-901 exam on the first try!