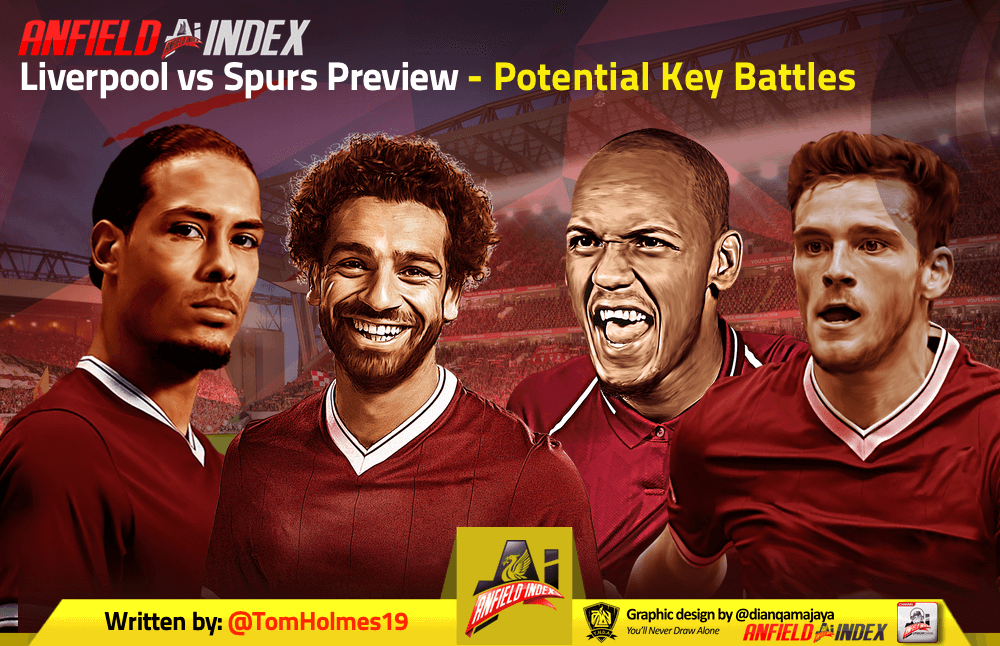 Liverpool vs Spurs Preview - Potential Key Battles
Who would have thought that we'd end up here, huh? After an absolutely tumultuous twelve months for Liverpool, the Reds are back in the same position that they were this time last year, in a Champions League final. Whilst it would be unfair to suggest that Liverpool's entire season rests on the final game of it, it is true that Liverpool's hopes of winning their first of silverware under Jürgen Klopp this year do rest on it. So what are the key battles ahead of the biggest game Liverpool have faced in the last twelve months, maybe even longer?
Andy Robertson vs Kieran Trippier
Full-back is a hugely important position for both clubs, as I've talked about before, and Spurs rely on theirs to provide width as they tend to play either with a diamond midfield or a back three. Trippier, however, is a mediocre player, with one good skill in his bow, crossing. That means that Robbo has to be alert and strong defensively and prevent Trippier getting decent open play crossing opportunities, but it also means that he will be able to give Trippier a lot of problems going the other way, especially if Spurs do line up as a back three.
Virgil Van Dijk vs Harry Kane 
Kane will almost certainly start, but he won't be anywhere near his fullest fitness, which should give VVD an advantage against him. Nevertheless, Spurs have consistently found ways to score goals against Liverpool, and in the Champions League in general and Kane is the most dangerous player Spurs possess, so VVD cannot afford to let him take an inch. Even unfit, Kane is still capable of scoring from almost anywhere, and Liverpool will need to be very alert to that.

Fabinho vs Christian Eriksen
Eriksen is one of Spurs' most important players. He runs the show and is the main link between midfield and attack. In terms of creativity, energy, and link-up play, he's Spurs' answer to Roberto Firmino, and shutting him out of the game is vital to preventing Spurs getting a foothold.
Enter Fabinho, Liverpool's awe-inspiring central midfield colossus. Spurs were able to run the midfield increasingly the last time the two teams met, and Fabinho was left on the bench. It's imperative that Klopp doesn't leave the Brazilian on the bench for this game, as he's the only one capable of consistently preventing Eriksen from doing his thing.
Mo Salah vs Jan Vertonghen 
Mo Salah and the Champions League Final. There's some unfinished business there. Salah remains Liverpool's most explosive player, their most potent attacking outlet and in many respects, he remains their key player. Vertonghen is one of the best defenders on the planet, and he will line up somewhere on the left-hand side of Spurs' defence (probably LCB in a back four, but it could be LCB in a back three or even out and out left-back, knowing Pochettino). So these two players will repeatedly come into conflict during this game, and it could be the pivotal battle for both teams. Salah has to have a big impact for Liverpool to win, and as I said, he's got some unfinished business. Here's hoping he can deliver on the big stage once more and put to bed all the nightmares of Kiev.