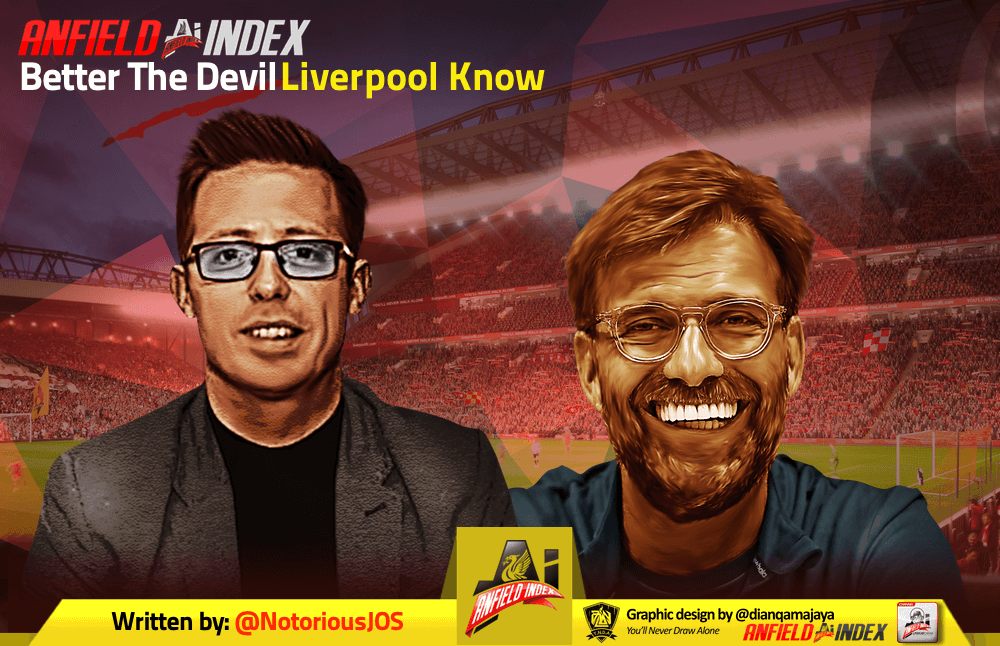 Better The Devil Liverpool Know
We've all seen them.
All our social media feeds have been inundated this past few months with thousands of takes, from thousands of fans, all with a common message: Liverpool need signing's this summer.
Of course, they are right.
It would feel like a massive opportunity squandered if Liverpool, the freshly crowned Champions of Europe did not capitalise on the clout associated with being the Kings of Europe and flex their financial muscles.
After all, Manchester City — not content with collecting ALL the domestic trophies — added to their squad. Pep Guardiola replenished his squad with the signings of Rodri and Angelino which, on paper at least, will remedy the weakest spots in their star-studded squad; the defensive midfield berth, given Fernandinho's ageing and left-back, which has been shared by midfielders Fabian Delph and Oleksandr Zinchenko thanks to Benjamin Mendy's inability to stay fit.
Logically, Liverpool, who finished a point behind the Premier League champions last season would have to add to their squad in order to attempt and win their first league title since 1990.
It is not that simple, however.
As outlined by Anfield Index's football finance guru, Mo Chatra, Liverpool's Champions League success came at a price.
The Reds wage bill, thanks in part to bonus' linked to the European Cup final victory in Madrid as well as new contracts handed out to the big hitters in the squad, has jumped an extraordinary amount and could, according to Chatra, be as much as £300M, almost £40M more than it was in 2016/2017.
The £50M committed to the new training centre in Kirby and the potential costs of the Anfield Road expansion and feasibility studies could be factors in Jurgen Klopp getting his transfer powder dry.
The Reds' cause may not also be helped by their struggles to unload high earners such as Adam Lallana, Nathaniel Clyne and Simon Mignolet.
Relative to their high wages — Lallana, who hasn't made a goal contribution for the club in two years, reputedly earns £110K a week — the trio contributes very little to the cause. Clyne, whose knee ligament injury has likely seen him play his final game for the Reds, apparently earns £70K a week; Mignolet's weekly package is thought to be £60K a week, pricey for a backup keeper.
Lallana and Clyne's chequered injury records, as well as their high wages, means that potential suitors will be turned off pursuing them. Mignolet, on the other hand, seems content with the back up goalkeeping berth at Liverpool.
Michael Edwards' ability to maximum prices for players in the market has been well publicised. Under his lead, Liverpool have received what were considered fees that were well over the actual worth of Phillipe Coutinho, Christian  Benteke, Jordon Ibe and Dominic Solanke.
Edwards' market acumen only stretches so far, however, and it would take a swindle of epic proportions to coax clubs into taking the likes of Lallana or Clyne off Liverpool's hands now.
There is also the Klopp factor. With the elongated pursuits of both Naby Keita and Virgil van Dijk, the German showed he is prepared to wait for his top targets, trusting his own ability to coach the players he has to positive results in the interim period.
Perhaps the players Klopp wants are not available this summer and he is content to wait for them to come on the market, and will not risk the club's long term financial capabilities by taking risks on players he is unsure of.
In the context of Liverpool's 2019 summer transfer window, it is a case of better the devil you know.
Any risk signing could ensure there are more Lallana's and Clyne's on Liverpool's wage bill in future, a scenario Klopp and Edwards will look to avoid.