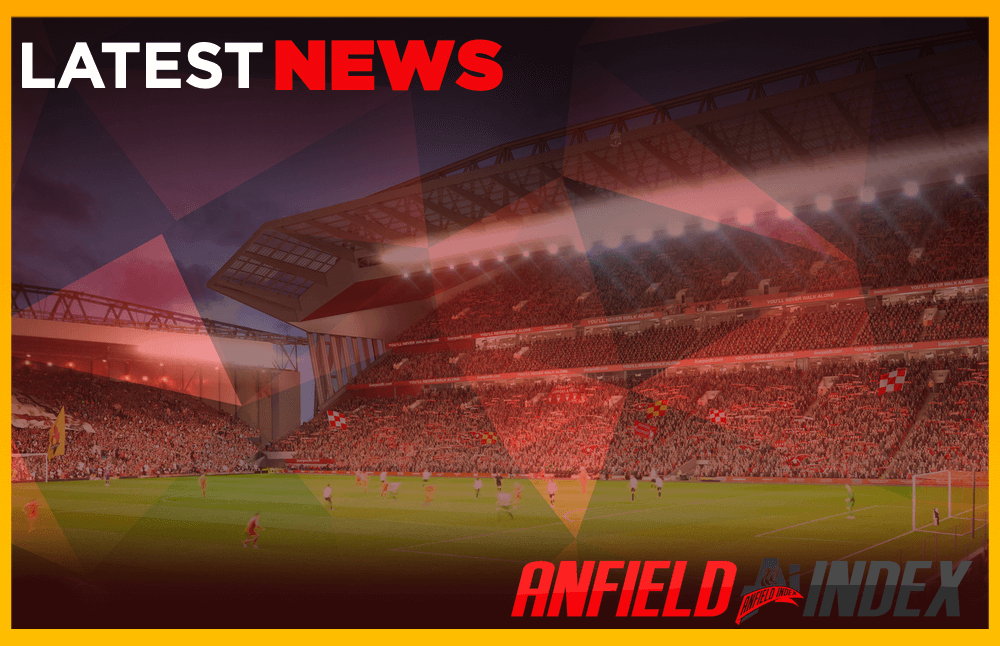 Big Club Survey: How Liverpool fared against their Premier League rivals

The debate over which club is the biggest in the Premier League has rumbled on for many years and it is one that is unlikely to end any time soon.
However, a survey of over 3,500 football fans has attempted to find out what they think constitutes a big club and Liverpool supporters are unlikely to be happy with the outcome!
The survey, conducted by Betway, established 10 different criteria to determine the size of a club, with fans asked to rate them in terms of importance.
Stadium size, support, transfer spend, silverware and total seasons in the Premier League were amongst the factors to be considered.
Every club that has played in the Premier League was included in the survey and then ranked within each criteria.
The teams were ranked in a sliding scale from 20 points down to one, with every team below 20th scoring nothing in each section.
A formula was then applied to each category, with the ones voted most important receiving more weight than those lower down the list.
The Big Club Survey found that Manchester United are the biggest club in England, finishing top or joint-top in six of the 10 categories.
These included the two most important – total silverware and match-going support – to leave them 57 points clear of second-placed Liverpool.
Arsenal and Chelsea filled the next two positions, with Manchester City finishing in fifth place. Fans determined that past glories were more important than recent success, impacting City's final position.
The likes of Blackburn Rovers, Leeds United and Nottingham Forest were all included in the top 20, with their past successes keeping many current Premier League clubs off the table.
Liverpool's failure to win a domestic league title since 1990 undoubtedly impacted their final score, although success in the Champions League helped them st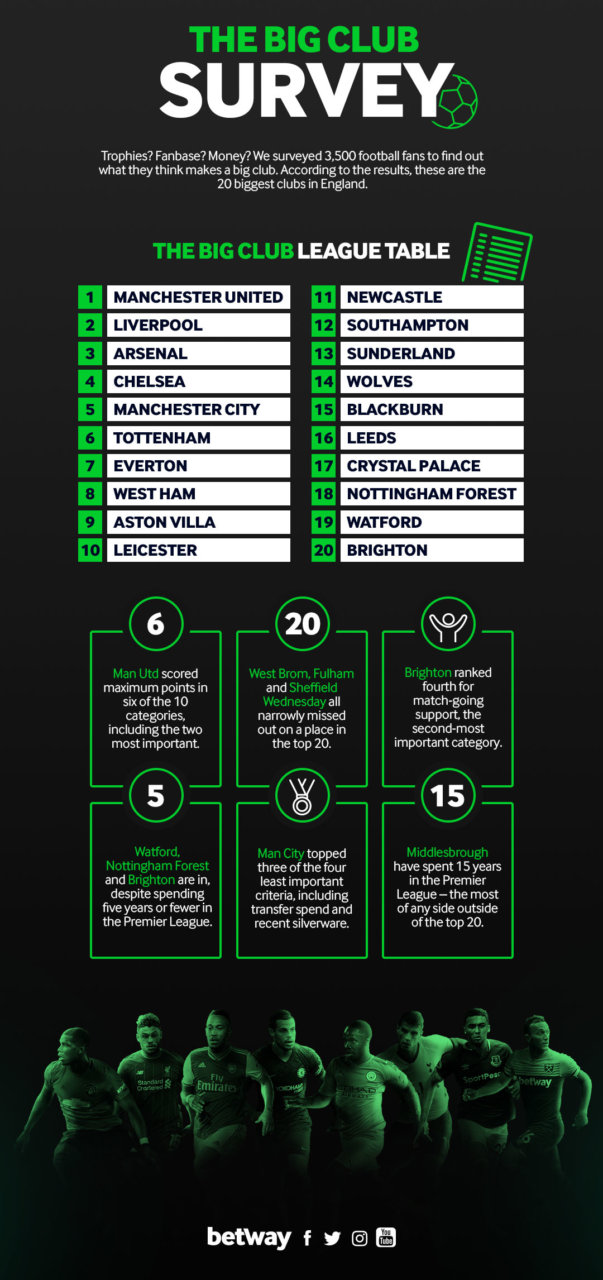 ay in front of most of the 'Big Six'.
While fans of the club will be frustrated to see United at the top of the list, they can certainly console themselves with the current gulf between the two sides on the pitch.