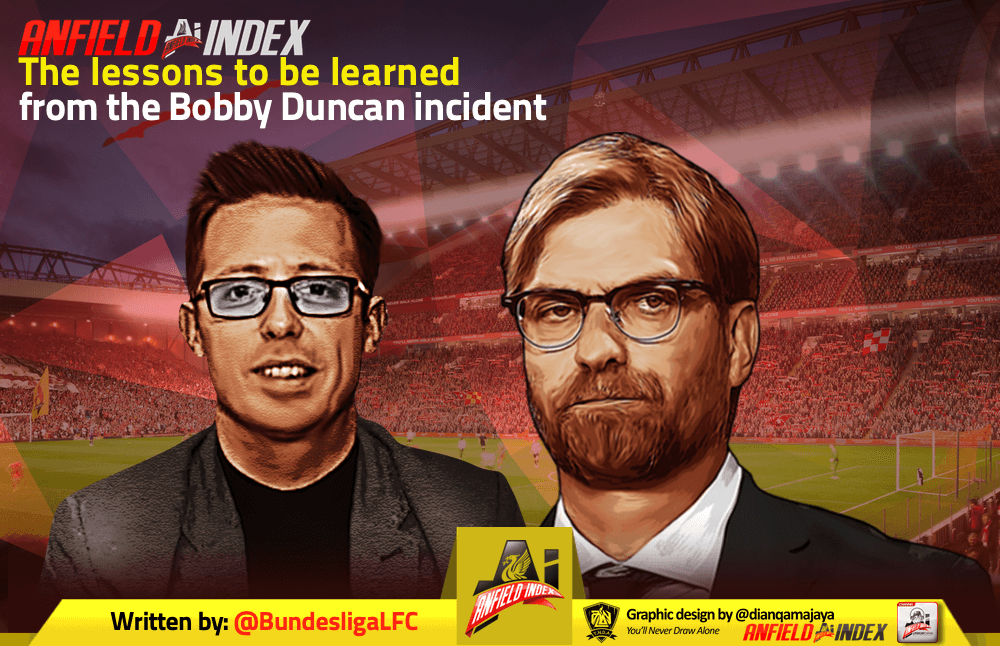 The lessons to be learned from the Bobby Duncan incident
To an extent, Bobby Duncan had it all. Signed up by his boyhood club, the 18-year-old made his debut for the first-team during pre-season and even scored during the 6-0 win over Tranmere Rovers. He was included in the travelling party, too, as the Reds went on a tour of America for the second successive year. 
The fact he was Steven Gerrard's cousin was the cherry on top. It gave him an immediate in with the fans. Considered one of our own, Duncan would've had more support than your usual academy starlet. 
They say football is forever evolving but nobody could've foreseen what has happened with the forward. In the space of six weeks, he's gone from being the next big thing in the eyes of many to slamming the door on any potential future with the club. 

His agent is shouldering most of the blame. Saif Rubie published the statement (shown below) airing Duncan's concerns and grievances.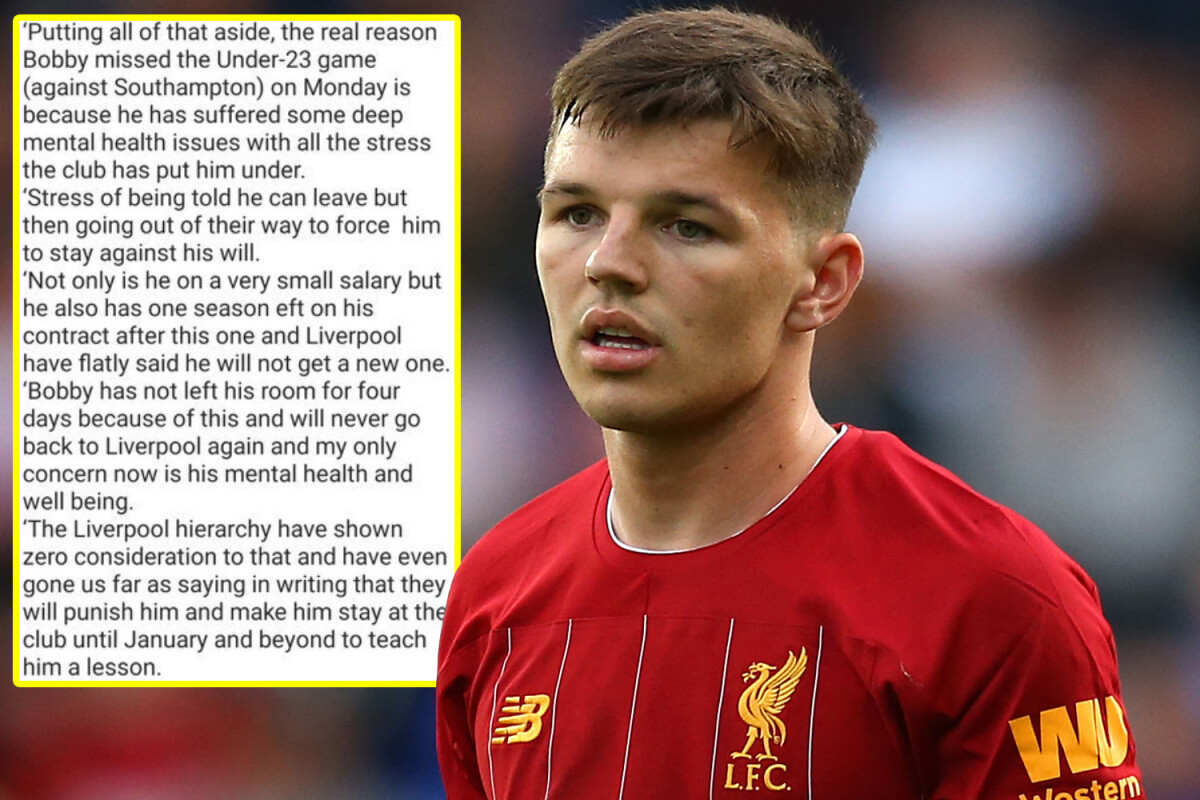 But he didn't stop there.
He then proceeded to question Michael Edwards, calling him a glorified data analyst, before historical tweets revealed what sort of man he really was. Rubie's handling of this has seen him steal the spotlight away from the player he's supposed to be representing. 
In these situations, everyone's instinct is always to blame the agent. The player has just listened to bad advice. But Duncan is responsible for this. Not solely, obviously, but he's strong-willed and opinionated. He sat out a year of football to remove himself from Manchester City's clutches to secure his 'dream move' to Liverpool. 
He may only be 18 but there's evidence there to suggest he knows what he wants and he's not overly fussed about who he annoys to get it. Duncan's social media accounts no longer mention Liverpool. Given the way his tweets are often worded he doesn't appear to have a social media manager so until proven otherwise you can assume he's the one who removed any links to the Reds. 
A strange move.
https://www.instagram.com/p/Bzyv-sKgIGB/
He also shared the statement published by Rubie, though he's since unliked and unshared it. So while he may not have written that himself, he clearly agreed enough, originally at least, with what was said to share it on his accounts. 
The statement itself read as though it was written by a child, not by an agent with the best interests of his client in mind. 
Michael Edwards is unreasonable for not agreeing to sell Duncan for the current offer on the table from Fiorentina. A loan offer with an obligation to buy after five starts was mentioned by Rubie. According to the agent, Edwards felt the forward wouldn't get that many opportunities in Florence. 
A sign the Liverpool Director of Football didn't rate the youngster, apparently. However, his reluctance to agree to the deal would do with the fact the Serie A side have signed Kevin Prince Boateng (who, if you're reading this Rubie, is a forward) and Franck Ribery this summer. They already have Federico Chiesa, Giovanni Simeone and Riccardo Sottil to pick from, too. 
The statement then goes on to mention Duncan's small salary and the fact his player doesn't intend to return to Liverpool despite having two years left on his current deal. 
There's also a section which references Duncan's mental health, claiming that he's suffered after not being allowed to leave despite not being part of the first-team plans at Anfield. Now, if this is true and the forward is struggling then hopefully he gets the help he needs. 
But Duncan should be questioning his agent's handling of this. He's been painted as a player who downs tools if he doesn't get what he wants. Rubie's implied a small salary has played a part in this decision, despite his claims this isn't the case. Duncan has, whether directly or indirectly, agreed with the notion his boyhood club are the villains for not selling him. All while trading off the Steven Gerrard name. 
Mental health needs to be taken seriously. If Rubie truly believed this to be the case he wouldn't bury that part in a statement filled with many claims that ultimately suggest his client is nothing more than a spoilt player, frustrated at not being given what he wants. 
It's hard to see Duncan having a career with Liverpool after this but it doesn't mean he can't have a career in football. Removing Rubie, clearly, a toxic influence, from his life would be a good start. And taking time out away from football so he's mentally ready might help, too. 
It shouldn't have had to happen but this public tantrum on Rubie's part will act as a warning to youngsters across the world to pick their representatives wisely. They can open doors but they can also close them for you just as quickly.