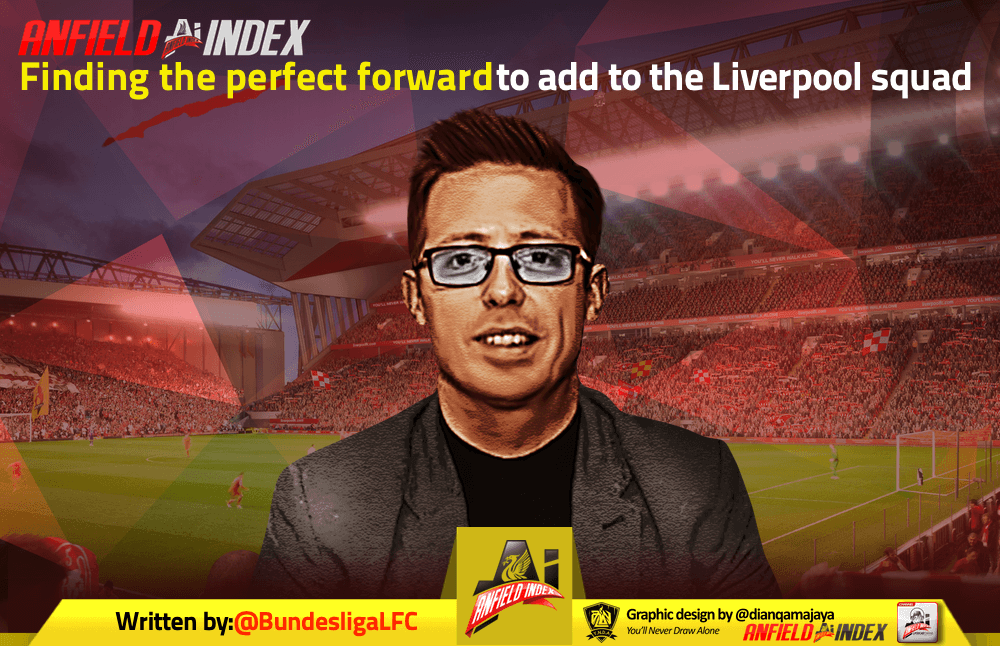 Finding the perfect forward to add to the Liverpool squad
Liverpool went into the summer transfer window looking to add attacking reinforcements. Fans wanted it to happen. Journalists mentioned the need for a fourth attacker. 
French media linked the Reds with Nicolas Pepe, German press claimed Timo Werner was a target for the European champions while reports in Spain said Philippe Coutinho was set for a return to Merseyside. Yet when the window closed, Jurgen Klopp hadn't added any attacking reinforcements. 
It's still early days, but the decision not to add an attacker hasn't seen the Reds get off to a sluggish start. In fact, the start to the new campaign couldn't have gone any better with Klopp's men racking up four wins from four at the time of writing, as well as adding the UEFA Super Cup to their trophy cabinet. 

If Liverpool hold off in the transfer market then it's usually because they're waiting for the right player. They did it with Virgil van Dijk and Naby Keita. They could well be doing the same with Werner. 
The Germany international penned a new deal with RB Leipzig but there's reportedly a clause in it. One Liverpool can easily match if everything in the press is accurate. With Pepe now an Arsenal player and Coutinho turning out for Bayern Munich, the 23-year-old is one of the few linked players who didn't make a move in the summer. 
Despite ticking a number of boxes, some fans had reservations about how he'd cope if he wasn't afforded a lot of room to play in. Last season, this might have been an issue with the wide forwards at Liverpool often tucking inside. However, there's been a tweak to the way they're used. Sadio Mane and Mohamed Salah are now keeping the width and hugging the touchline a lot more. 
It's similar to the way Werner plays for RB Leipzig. Adding even more weight to the idea he's the perfect forward for the Reds. 
The versatile forward has started the season in electric form, netting five times in the three matches. And his hat-trick against Gladbach, the first of his career, showcased just how devastating he can be on his day. 
The treble took his tally to 55 Bundesliga goals since the start of the 2016/17 season with an expected goals total of 51. The former VfB Stuttgart winger is a prolific but more importantly reliable goalscorer. And he is still only 23. In the current market, he's worth his weight in gold.
Werner has always been a consistent threat. The sample size under Julian Nagelsmann isn't the largest but there are signs to suggest this could be his best campaign to date.
With the Germany international able to roam in Nagelsmann's more fluid system he's able to do what he's best at and he's more effective than ever before. For starters, he's completing more dribbles than he did last season; beating full-backs, creating space and then getting into the penalty area.
Furthermore, he's able to do this in either of the formations used by Nagelsmann. In the 3-4-3 shape, he teams up with Marcel Halstenberg on the left and creates overloads he can make the most of because of his explosive pace.
In a 4-4-2, used in the win over Gladbach, it morphs into a shape similar to Ralph Hasenhüttl's 4-2-2-2. In the win on Friday, Werner paired well with Emil Forsberg on the left. The duo combined to score the opener. In both systems, Werner has support. It's in these situations that he's able to exploit the opposition.
People often claim the Germany international needs space to thrive in but the truth is he's at his very best when he's got support. With team-mates in his proximity, he's able to create moments and it's in these moments that he comes alive. Werner is a transitional player, like so many of this Liverpool squad, and he thrives in the chaos of these situations. 
He's showing a maturity to his game this season. He's refined so he's less of a scattergun forward and more of a heat-seeking missile in the hands of Nagelsmann. Deployed in Klopp's tweaked Liverpool system, it could be a match made in heaven.