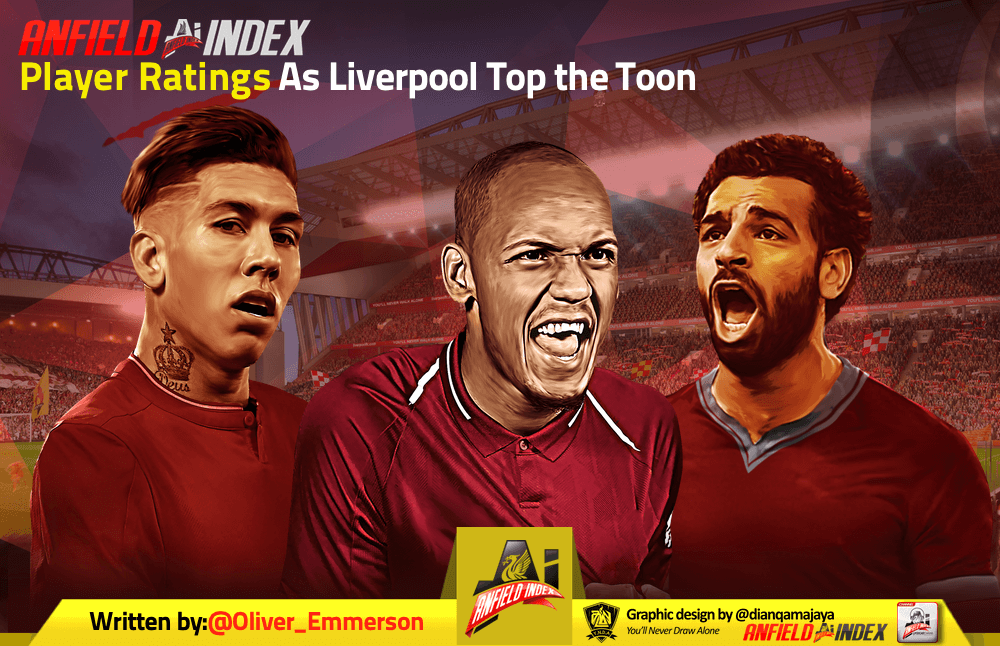 Player Ratings as Liverpool Top the Toon
A lovely, routine(ish) win for the Reds to start your weekend off. Slightly annoying that everyone's favourite FIFA 12 left-back decided to blam one in with his weak foot before we'd played 10 minutes, but at least it gave Steve Bruce something other than his evening Mixed Grill to be happy about.
After that, Sadio does what he's done all year, Salah bags one too and Jurgen Klopp goes home a content man.
Here's your ratings.

Adrian keeps his cool
Adrian (6): Decent performance, nothing notable which is nearly all you can expect from a back-up 'keeper. Can't do anything for the goal, passing was notably improved.
Trent Alexander-Arnold (6): Not sure really. Few people having digs at him for the goal, but can you really compensate for Willems scoring with his weak foot from there? Some beautiful balls in, no surprise there. That one that flicked off the head of Lascelles, denying Origi a great chance, was particularly pleasing on the eye.
Joel Matip (6): Not a clue how he doesn't have a penalty. Should run off to Stockley Park, waving those long arms of his in the air, demanding answers. Defended just fine, tried maybe a little bit too hard with his passing. Kept firing them into Trent like he'd upset his mother.
Virgil Van Dijk (7): Imposing, demanding. Completely fine with him shooting from 35 yards whenever he deems necessary.
Andy Robertson (7): Impressed me with his energy, final ball was good and he shut down whoever tried to take him on.
Ox shows progress on first start
Fabinho (7): I reckon if he was an animal he'd be a racehorse. Look at his legs and tell me different. Gallops around the pitch like a king.
Gini Wijnaldum (6): Fairly anonymous until he tries to better that goal he scored against Bournemouth last season. It's fine when the front three are on fire, however it'd have been nice to see a little more of the gusto he showcased over the international break.
Alex Oxlade-Chamberlain (6): Right idea, wrong execution, summed up his day. Lots of bright thinking, creativity and aggression, he's just a little shy of the perfect first touch or final ball. It'll come with minutes, great to see him back.
Sadio scores again, but Firmino steals the show
Sadio Mane (8): That finish for the equaliser is an absolute belter. The touch is incredible and that's before he strokes the ball into the top corner. Lucky for the second, unlucky not to get a third.
Mohamed Salah (7): Weirdly unselfish for ages, not sure whether that's a good thing or bad. What do you think? Doesn't really matter when he's racing through on goal though, making it seem as if he's got all the time in the world to score a third.
Divock Origi (5): Looked okay for half an hour, hope his injury isn't too bad.
Roberto Firmino (9): Good god. What a sexy man he is. The touch, the elegance, the genius. He ran the show as soon as he came on, tying the Newcastle defence in knots with flicks and tricks. Only got the one assist (and what an assist it was), probably deserved four or five. Player of the Year, watch this space.