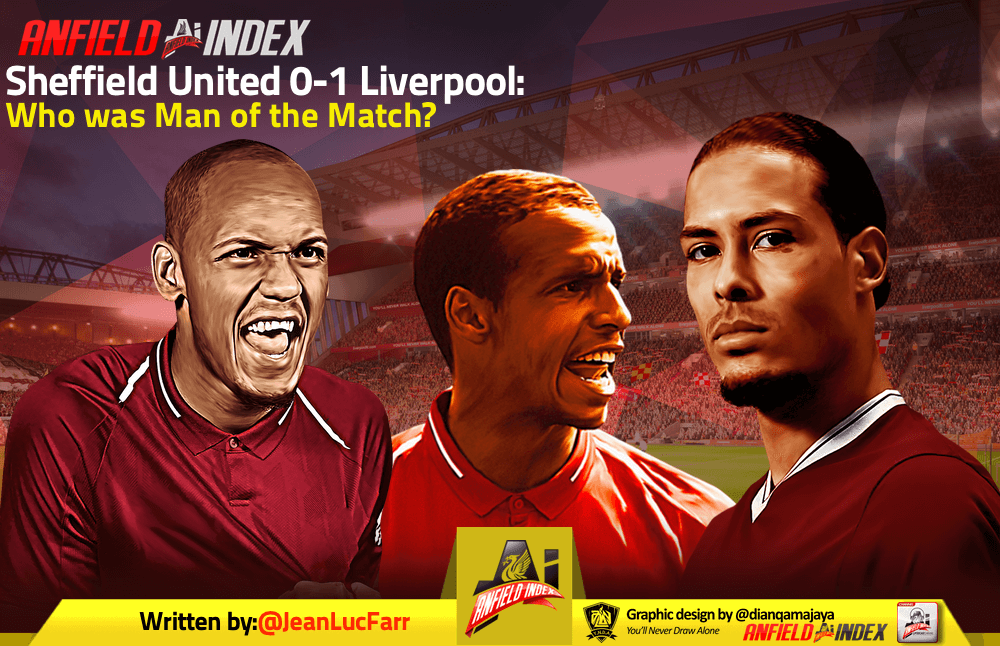 Sheffield United 0-1 Liverpool: Who was Man of the Match?
That was a hard watch, wasn't it? A tough game where we didn't play well, but, in the end, we got the win our chances deserved. There weren't a huge amount of impressive or even adequate, performances from the Reds, but a few played well and warrant some praise.
Firstly, Adrian had another sound game between the sticks and continues to show himself to be an incredible back-up goalkeeper. His form has allowed Alisson to take all the time he needs to fully recover from injury, knowing that the team isn't suffering in his absence.
Onto the defence and the two centre backs both had pretty good games. With Matip performing at a level as high as van Dijk, we surely have an argument for the best partnership in Europe. Both full-backs had rather poor games with Andy Robertson particularly disappointing yet again. A very concerning season so far for the Scot.

In midfield, Gini Wijnaldum had one of his typical away performances to one of the lower level teams. Other than his goal that should have been saved, he was very quiet. Does he leave his shooting boots with his national team? Henderson also had a rather ineffective match, although it was a difficult game to get much value through the middle.
The front three all had off games today. Mane missed two first-half sitters, Salah missed one in the second half and was generally poor, while Firmino found little joy either. The best performing attacker was Divock Origi who came on for Henderson with around 30 minutes to go. He looked dangerous whenever he got the ball and you would think he'll be needed more sooner rather than later as we continue to play so many games in a short space of time.
The Man of the Match today, though, has to go to Fabinho. He was defensively excellent and, as usual, was able to contribute to starting attacks as well. there can't be a better defensive midfielder in world football right now and it's brilliant that we finally have someone who can play that role so well.