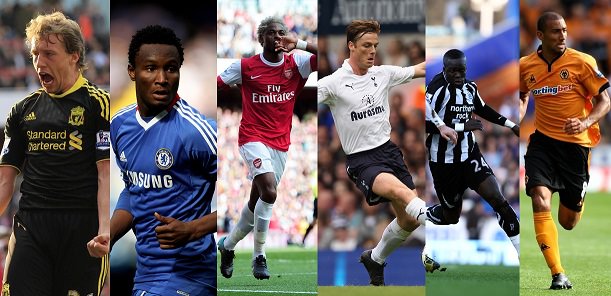 Lucas Leiva | The Brazilian Against The World (Stats analysis)
Lucas Leiva, the player Liverpool fans love, and others love to hate. Recently though, the unBrazilian Brazilian has become a bit of a legend to Liverpool fans, and has become a pivotal part of Liverpool's midfield.
When Rafa Benitez signed £5 million rated Lucas in the summer of 2007, he was known more as an attacking midfielder. Sure enough Lucas soon became the first Brazilian to score a goal for Liverpool. In his second season Lucas became increasingly unpopular and found it hard competing with Liverpool heroes such as Steven Gerrard, Xabi Alonso and Javier Mascherano.
Fast forward two years and Lucas has become one of the first names on the team sheet and is one of the best defensive, or holding, midfielders in not just the Premier League but also the world. This is largely due to Rafa Benitez overseeing his transition from attacking to defensive midfielder. The 2010/11 season was by far the best Lucas has had in a Liverpool short and the fans acknowledged this by voting him as the Standard Chartered Player of the Season. Lucas also had the most tackles of any player in any of the top four European leagues for the 10/11 season.

To see just how good Lucas is, we decide to compare him to 7 other Premier League players who play a similar role to him in the midfield. The 7 we chose are John Obi Mikel from Chelsea, Alexandre Song from Arsenal, Michael Carrick for Manchester United, Scotty Parker for Tottenham, Cheick Tioté for Newcastle, Nigel De Jong for Manchester City and Karl Henry from Wolves for good measure. These players offer us a nice spread across the Premier League log. For this article I'll look at the stats for the 2011/12 season so far.
The stats (does not include gameweek 12) for the 8 holding mids of the Premier League.
So right off the bat you can see that most of them have started eight games or more this season so far except for Carrick and De Jong. This is most likely down to Manchester City having no need for De Jong is their superstar midfield and Alex Ferguson opting for youth rather than experience in his squad. For this reason they'll be mostly ignored in their comparison and mostly used for perspective on stats for single games.
Newcastle's Tioté has the most clean sheets with four in their brilliant unbeaten run. Lucas and Song come into a joint second with three clean sheets for Liverpool and Arsenal respectively. Behind them are Henry and Mikel with two a piece in 12 and 8 games respectively. Parker managed 1 clean sheet in eight starts and Carrick got one in his only start of the season. Bottom of the pile is De Jong who hasn't achieved a clean sheets in three attempts.
Next we'll look at their passing stats and how creative these midfielders are for their teams.
If we look at chances created, we'll see that Song comes out on top with 13. The important thing in this statistic is that with Arsenal's playing style, chances are created from all positions. Lucas comes in second with 10 chances; this will also speaks loads to how much we've changed into a squad geared for creating chances and scoring. Behind them are Mikel and Henry with 7, Parker with 6 and Tioté with 5. As I've said before, Carrick and De Jong's stats are null and void in this comparison as it would skew the results.
Passes attempted has Mikel at the top with 643 passes and achieving a 92% completion rate. Lucas is in second place again with 569 attempted passes but his completion rate is a bit lower at 85%. Song comes in third with 559 attempted passes and achieves the same completion rate as Lucas; 85%. Karl Henry managed to get 86% of his 531 passes on target, earning him fourth place. Closely behind Henry is Tioté with 521 passes and an 82% pass completion percentage. With 491 passes and a 90% completion percentage is Scott Parker. I'll just reiterate this round of results is based on Total attempted passes.
Ok now for the most important part for a defensive midfielder; defence. We'll now look at two defensive charts. The first one is a line chart which compares Ground 50-50s won, successful tackles, loss of possession and fouls conceded. Then we'll look at a pie chart detailing how many minutes each player manages before losing possession. Side-note: Carrick and De Jong left out again for reasons explained before.
Let's look at the first chart:
Firstly you'll notice that most of Lucas' stats sit a bit higher up that the rest, except for loss of possession and fouls conceded. If you think about it, those two stats are really ones we'll want Lucas' stats to be lower than the rest. Also, this chart is not based on the % of each stat but rather by how many tackles, 50-50's the player won.
Let's start off with ground 50-50s; clearly Lucas is the best in the league at 50-50 challenges on the ground by a good country mile. Lucas managed to win 60% of his 138 50-50 challenges which is quite a feat. Only players that get close are Parker and Tioté with Parker getting 57% of his 110 50-50s right and Tioté winning 42% of his 149 50-50s. Karl Henry is by far the worst with 50-50s, only attempting 76 of them and only winning 57% of them. Mikel isn't far off the bottom though; he managed to win 58% of his 89 50-50s. Song tries more 50-50s, 103 of them, but only wins 50% of them.
The best tackler in the league? You guessed it; Lucas. Now his successful tackle percentage may not reflect that fact but if you take into account of tackles attempted and the amount won, then weigh it up against the rest you'll see that he does it best with 40+ successful tackles in 10 games, as opposed to Karl Henry who has started more games than Lucas but hasn't even managed 10 successful tackles. Indeed Henry averages a tackle attempt a game. To put that in perspective, Carrick started one game and already managed 12 attempted tackles.
Now on to fouls conceded. For me this is probably one of Lucas' only weak points. That said, in perspective with the other players, he isn't actually that bad. In this respect Scott Parker has conceded the least amount of fouls. Worst is Alex Song, who has been a bit of a naughty boy, but so has most of the Arsenal squad.
This brings us to loss of possession. Now brace yourselves 'cause this is something quite special. Lucas has lost possession only three, yes 3, times in 10 league games. Now again to put this into perspective, Carrick started one match and lost possession as many times as Lucas. Mikel and Song are the closest to him with 8 and 9 respectively. Next up is Karl Henry with 11, Parker with 12 and Tioté with 15.
Let's take a look now at the pie chart detailing the amount of minutes per loss of possession these players are averaging.
Well the chart really speaks for itself if you look at the amount of minutes Lucas is averaging per loss of possession. The closest to him is Karl Henry with 95.2 minutes per loss of possession, which means there are 193.1 minutes between Lucas' average and the next best average, quite spectacular to be honest. Mikel is third best with 92.2 minutes per possession loss. 3.8 minutes behind him is Song, who is averaging 88.4 minutes before losing possession. Parker manages to keep the ball for 59.2 and last but not least is Tioté who can only manage 54 minutes, without giving the ball away, in 9 games.
As Liverpool fans we don't need to be told that Lucas is the best holding midfielder in the league, heck we believe he's the best in the world. For others though, a bit of proof will go a long way to convince his critics, and I think we've seen in this article that Lucas really is a world class midfielder that offers a lot going forward and even more in defence. Only question now is; how long before Lucas gets his own Kop song? He surely deserves it after the stick he's had to live through in his early Liverpool career. Lucas, Lucas LEIVA!