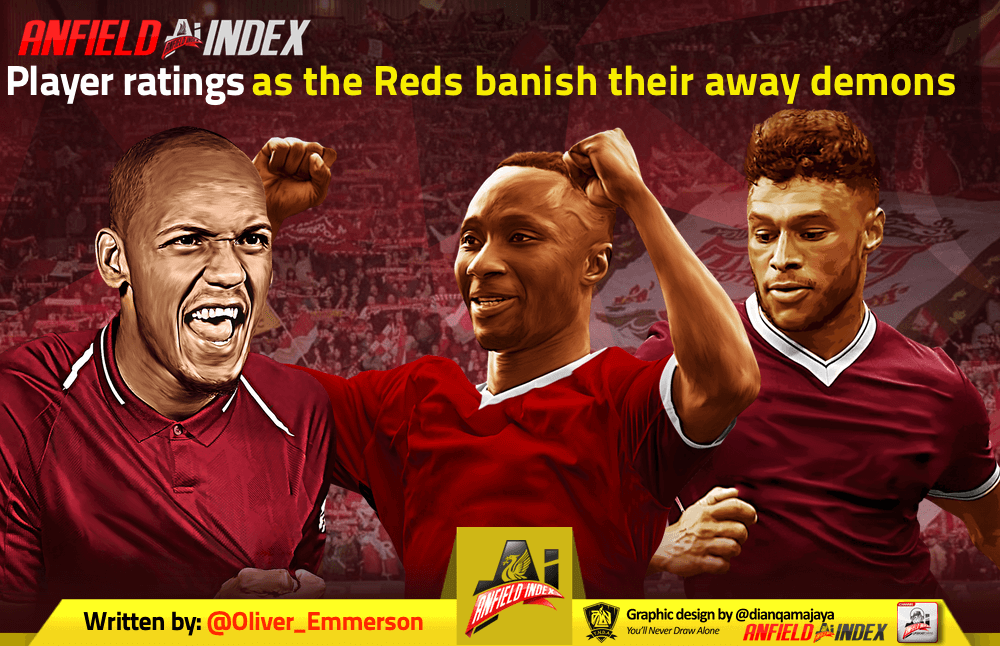 Player ratings as the Reds banish their away demons

A first Champions League group stage away win in over two years (hello, Maribor) and Liverpool are assured of Champions League qualification if they can win their remaining two home matches, whilst they'll top the group if they could follow that up by beating Salzburg away.
Two sublime goals from Alex Oxlade-Chamberlain followed up by Mané and Salah netting made it four-nil to Jurgen Klopp's side tonight, before hosts Genk hit back with an avoidable late consolation (hello, Lovren).
Here are your ratings.
Sorry lads, Dejan doesn't do clean sheets
Alisson Becker (7): I don't think there's too much he can do about the goal, it's a really good finish and he's caught a little cold by his defence. Some tidy goalkeeping beforehand including one really good stop from a one-on-one in the first half.
James Milner (6): Did an amicable job filling in one the right and then the left, with minimal fuss and maximum effort. Did have a giggle when Martin Keown started saying he was unlucky to miss out on a Balon d'Or nomination, mind.
Dejan Lovren (5): Bloody hell, mate. You do *fine*, just fine for 87 minutes and then that. Back to the bench.
Virgil van Dijk (6): Absolutely alright, no problems at all. I quite like it when he shoots, one day he's going to leather one in from 30 yards and we'll all have a big parade.
Andy Robertson (6): Full of energy for the first half, constantly racing past Mane and creating an option. Think he took a bang in the second-half and went off, hopefully alright for Spurs at the weekend.
Ox at the races again
Fabinho (7): Covered an absolutely incredible amount of distance as Liverpool played 4-1-5 for a while in the first half, and was good at it. One absolutely skewed pass to Salah that ended up playing him in anyway. A clean shot on target.
Alex Oxlade-Chamberlain (8): Thought he floated in and out of the game, as you'd expect whilst he finds his feet again, but when he floated into the game he certianly made us notice. Absolutely cracking turn and finish for his first, then that second goal is absolutely majestic. Most players don't even think to do it. Ox is different.
Naby Keita (7): Silky, smooth, subtle. And that's just his white socks x white boots combination. Nothing particularly splashy but kept the ball moving, defended diligently and his touch is to die for. Hope he's given an extended run in the team now.
Front three combine late on
Mohamed Salah (7): Fairly quiet, maybe even poor, for an hour yet he ends the match with a goal and an assist. Really beautiful, strong play for his goal, twists and turns past the defender before executing perfectly on his weak foot.
Roberto Firmino (7): Reckon he's battering Mane in the dressing room, denying him goal of the century. Honestly, the absolute filth on that flick, argh. He was good elsewhere, does pick up an assist eventually although that might be forgotten in the celebrations of the goal that it was for.
Sadio Mané (7): Rounds out a flatline seven score for the front three. Took his goal really well with a clipped finish and might feel he should've had another one.