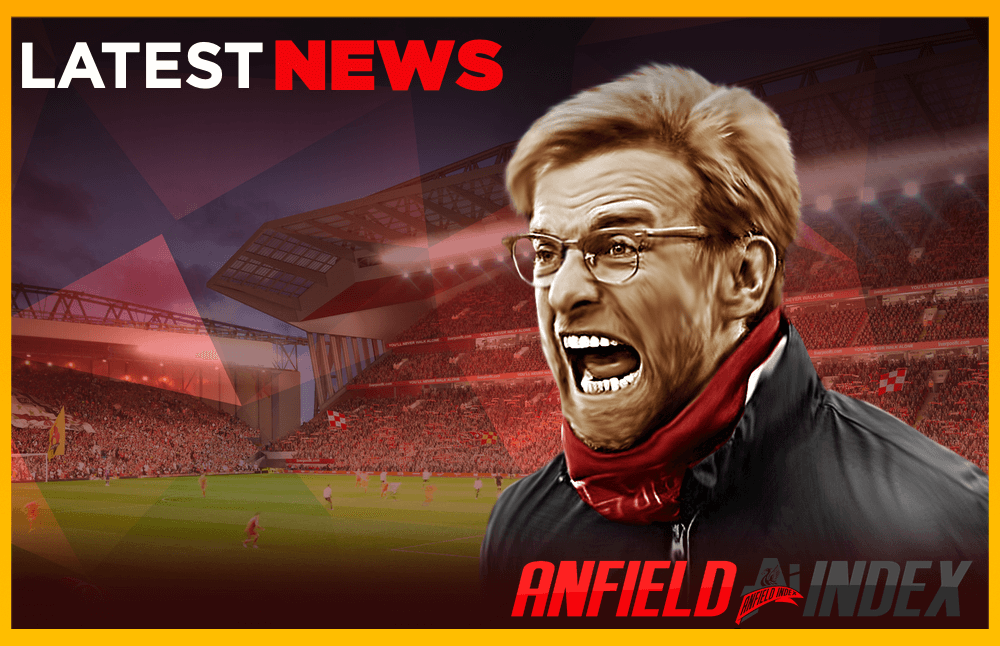 Liverpool Ready to Look Beyond Manchester United Result

Liverpool certainly were not at their best for most of Sunday's 1-1 draw against Manchester United at Old Trafford, but the Premier League leaders have afforded themselves a little bit of leeway thanks to a hot start to the campaign. While Jurgen Klopp and his players surely went into the match optimistic about their chances of securing all 3 available points, the Reds should honestly be happy to have escaped the game with a share of the spoils.
Make no mistake, the result was a letdown considering how both teams have looked for much of the season. Liverpool have picked up right where they left off after winning their sixth European title back in June. United, meanwhile, still find themselves in the bottom half of the league table following 9 matches. If you take the names of the clubs away, the first-place team drawing away at the 13th-place team doesn't look good.
While Liverpool were disappointed to have come away with less than 3 points, the Reds still have a six-point cushion over Manchester City at the top of the table. Pep Guardiola's side has dropped points on numerous occasions already this season, which has opened up a nice early lead for Liverpool. The early-season results have been so favourable that many of these betting sites have adjusted their odds to make Liverpool the presumptive betting favourite to win the league. City, who has won the Premier League in back-to-back campaigns, were initially listed as the favourites to win yet another domestic title.
Adam Lallana, who came on as a second-half substitute and eventually scored the goal that brought the Reds level on Sunday, said afterwards, "I think it is a point gained. We weren't at our best. Form goes out of the window in this type of game."
Liverpool were not going to endure an entire 38-game season without dropping points. While United have been in dreadful form for most of the season, there is still more talent in the side than you will find in your typical 13th-place team. Both teams were missing key players due to injury. The Red Devils were without Paul Pogba due to a foot issue, while Mohamed Salah is still recovering from an ankle injury suffered after a hard tackle by Leicester City's Hamza Choudhury two weeks ago.
Pogba is expected to return to Ole Gunnar Solskjaer's side soon, while Salah could be fit to play as soon as Wednesday's Champions League clash against Genk.
Liverpool have not enjoyed much success at Old Trafford in recent years despite the fact that they have been the better side for most of that stretch. Klopp is still in search of his first win at Old Trafford since taking over at Liverpool in October of 2015.
Lallana added, "We probably weren't at our best today. Sometimes you have to look to the bench. If we're going to win the league and we're going to compete we're not just going to need eleven."
Liverpool will face a similar test in their next Premier League clash next Sunday against Tottenham Hotspur at Anfield. Like United, Spurs are a talented side that has not played up to their caliber so far this season. Tottenham have accrued just 12 points through 9 league games, and Mauricio Pochettino's side misery continued with a hapless 1-1 draw against Watford on Saturday. The draw comes on the heels of a 3-0 drubbing against Brighton, a 7-1 embarrassment against Bayern Munich in Champions League and a loss at the hands of Colchester in the League Cup.
Liverpool will be heavily favoured against the same side they beat in the Champions League Final back in June, but Klopp's side cannot afford another slip-up in a game they should win. Continuing to drop points against lesser sides will keep the door open for Manchester City. As we saw last year, when the Citizens managed to overcome a seven-point deficit midway through the season, no lead is safe with a side as talented as City's still in the hunt.
The Reds have five matches in all competitions on the schedule before they will welcome Manchester City to Anfield on November 10 in the most highly-anticipated clash of the year.