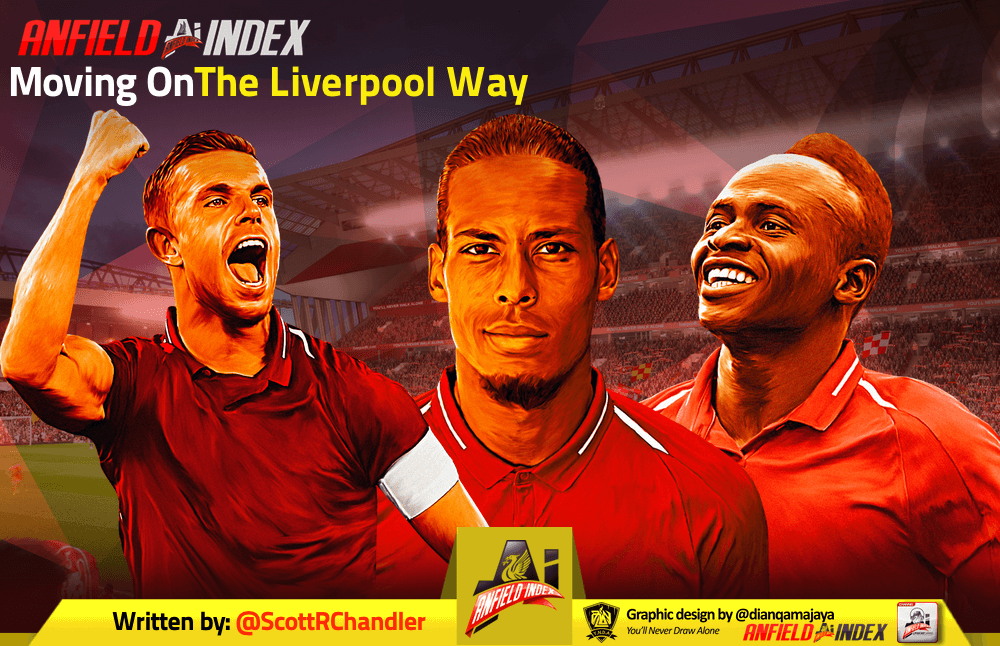 Moving On The Liverpool Way
When it comes to advancing from the Champions League group stage, Liverpool refuse to do things the easy way. From Gerrard's wonder strike against Olympiakos in 2004 to needing a result against Spartak Moscow in 2017 to Alisson's amazing save against Napoli under the lights at Anfield in 2018, Liverpool love to keep things interesting on the final matchday. Thanks to more dropped points two weeks ago against Napoli, who are quickly becoming Liverpool's Kryptonite, Jurgen's men needed at least a draw in Salzburg to guarantee safe progress into the knockout rounds. Doing so against a dangerous side that had given the Reds all they could handle at Anfield in a 4-3 thriller earlier in the campaign would not be easy even for the reigning European Champions.
So, it was not much surprise to the Liverpool faithful when Salzburg fired out of the blocks and quickly put the Reds on their heels. Salzburg had a trio of chances including a corner within the first couple minutes, and right away everyone could see that Salzburg would be holding nothing back as they desperately fought to qualify for the knockout stages for the first time in their club history. Throughout the first 45 minutes, Liverpool were tested by Salzburg's energy and had to resort to some last-ditch defending to keep from falling behind. If Reds supporters were anxious before the match, the proceedings did nothing to dispel their concerns. Mo Salah could have buried one of his two golden chances to calm things down, but such is not the Liverpool way. Deadlocked after the first 45, the match seemed poised on a razor's edge.
But for all of Salzburg's ferocity born of ignorant youthful bliss, Liverpool did what champions do and put their opponents to the sword. 57 minutes in, Sadio Mane left his marker for dead down the left, skirted around Salzburg Cican Stankovic, who had decided to pull a Mignolet and wander aimlessly out from his net, and found Naby Keita for the opening goal. Just as everyone started to take a deep breath, the Egyptian King scored a minute later from the wing on an impossible angle that even Pythagoras couldn't have contemplated. In a matter of moments, Liverpool went from hanging off the ledge hovering above the Europa abyss to being calmly on their way to the knockout stages for the third successive year. While Salzburg admirably ran their socks off in the first half, they fizzled in the second and looked far from capable of mounting the same comeback as they had on Merseyside.

Ultimately, it wasn't an easy night for Liverpool, but their quality and their experience shined through when it mattered. During his time at Liverpool, Jurgen Klopp has given the football world both some incredibly entertaining and wildly nerve-wracking European nights, (often both at the same time) and this match was more of the same. Neutrals were left wondering how neither side managed to score after a Mentos-In-Coke first half, but Liverpool did not disappoint their supporters who have become used to seeing the Mighty Reds amongst Europe's elite. Perhaps one year, Liverpool might take care of business early so the final matchday is nothing more than a dead rubber. But supporters will gladly put aside frayed nerves and minor heart palpitations as long as the dream of a repeat European Cup and – knock on wood, knock on whatever you can – a major title double remains possible.