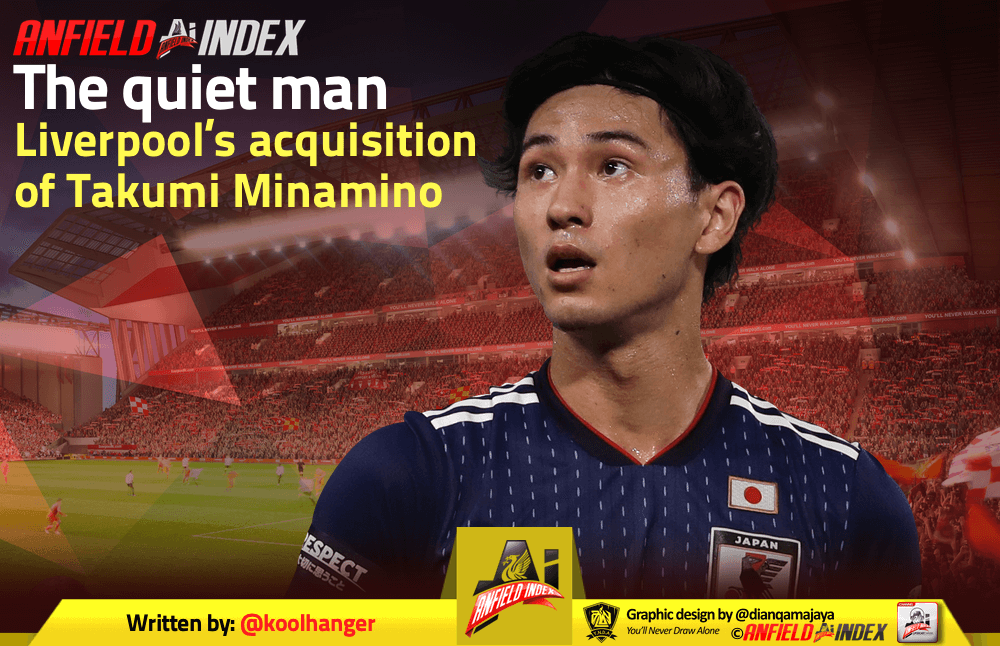 The quiet man - Liverpool's acquisition of Takumi Minamino
In the 56th-minute of Liverpool's 4-3 win over Red Bull Salzburg at Anfield, Hee-Chan Hwang exploited the space on the left. Hwang wrapped his foot around the ball and put in a cross which would find its way to Takumi Minamino. The 24-year-old had been calling for it, arms raised, as he raced towards Liverpool's penalty area. With the pass travelling probably 40 yards to reach him, Minamino still had plenty of work to do. He kept his eyes on the ball and hit the volley low, into the ground. His shot went back to the side it came from, into the corner of the net at Adrian's right-hand post. The Reds' Spanish 'keeper stood no chance.
Four minutes later, Minamino put in a low ball across the box which was duly finished by Erling Braut Haaland. RB Salzburg had come back from 3-0 down and now the scores were level, mainly thanks to the efforts of Minamino. Thankfully for us Reds fans, Mohamed Salah would pop up with a winner in the 69th minute. But the secret of Minamino's talents had already been told.
Minamino was doing the work he does best, either as an attacking midfielder or anywhere along the frontline. When on the ball, he showed the vision and speed of thought to create. When off the ball he had a terrier-like tenacity, focused only on winning possession back for his team. Sounds like our kind of player.

Better the Red Bull you know
While it's naive to think that Michael Edwards and his staff in the Liverpool scouting department would have been sold completely on one good performance, it's hard to believe that The Reds would have moved so swiftly had they not played Minamino, in the flesh, twice this season.
Last Tuesday night, Liverpool met with RB Salzburg on the pitch again. Despite the first 20 minutes of craziness, Liverpool were composed, not letting RB Salzburg show any of their creative verve. Jurgen Klopp's men had a job to do in Austria and they did it with the utmost professionalism. There was no time for niceties.
Minamino still managed to impress in other ways, however. By now, we all know the importance of attitude and commitment when it comes to stirring Jurgen Klopp. The Japan international showed both in bucketloads. Players need those psychological traits to underpin whatever technical ability they have if they're going to be considered for a Klopp team.
As David Maddock's tweet showed, Minamino's heat map from that 2-0 defeat to Liverpool really was something to behold. This guy is not lacking in terms of super-human effort. We're talking Bobby Firmino levels here.
#LFC value him at more than 3 times his release clause, and for good reason. Here's Minamino's heat map for Salzburg v Liverpool on Tuesday night. He's had 20 goal involvements in 22 games this season, 9 goals, 11 assists. pic.twitter.com/hlFQAM9Wc0

— David Maddock (@MaddockMirror) December 12, 2019
Road to recognition
It was January 2015 when Takumi Minamino arrived in Europe, joining RB Salzburg from Cerezo Osaka in his native J-League. As a teenager, he had linked up with an ageing Diego Forlan as the Uruguayan striker wound down his career in Japan.
During his 46 starts in the J-League, Minamino was tracked by the Red Bull Salzburg scouting team. That's not something to be sniffed at. If the same club that brought a young Sadio Mané and Naby Keita to the Austrian Bundesliga show a keen interest in you, it's really time to start believing in yourself.
Minamino would chip in with three goals and two assists in his first few months at the club, helping RB Salzburg to the league title in 2015. That was their second successive Austrian Bundesliga trophy and, having created something of a monopoly, they've won every one since.
This season was RB Salzburg's first-ever venture into the group stages of the UEFA Champions League. Minamino played in all six games, scoring twice and laying on three assists. The Austrian club finished a respectable third in the group with players like teen-sensation Erling Braut Haaland grabbing the headlines. However, it was Minamino who garnered the attention of the Liverpool backroom team.
Most wanted man
As reported by Paul Joyce in The Times, Liverpool faced competition from Borussia Moenchengladbach, Manchester United and AC Milan for Minamino's signature. However, it's believed that Michael Edwards' strong working relationship with RB Salzburg's sporting director Christopher Freund swayed the odds firmly in Liverpool's favour. Minamino's release clause is a surprisingly low £7.25 million. Something, it seems, only Liverpool were privy to. With this knowledge, Edwards began negotiations for the transfer of Minamino over a month ago. Now, at the time of writing, it has just been confirmed that subject to a medical, Minamino will become a Red on January 1st.
Liverpool are getting a player known for his modesty yet admired for his talents. And, like with many top professionals, don't mistake his humility for a lack of self-belief. He made his international debut in 2015 and has gone on to play 22 times for Japan, scoring 11 goals.
Speaking to The Independent's Melissa Reddy about Minamino's move, sporting director Freund said:
"He is an outstanding player with an outstanding personality. The big clubs have been watching him and if I was them, I'd have no hesitation to sign him. Takumi is ready to make the next step in January."
A step in the right direction
At 24, Minamino is the perfect Klopp-era signing for The Reds. Theoretically, his best years are ahead of him and with his professional approach and desire for self-development, Minamino has a lot to look forward to at Melwood and Anfield.
For a real taste of just how humble Minamino comes across, have a read of this interview on the RB Salzburg official site.
At that stage, Minamino had been in Austria for two years. When asked how his German language skills were coming along, Minamino joked "Well, I can order my own food in a restaurant now".
Has anyone told him about Scouse yet? The accent or the dish, you ask? Both.
Welcome to Liverpool, Takumi.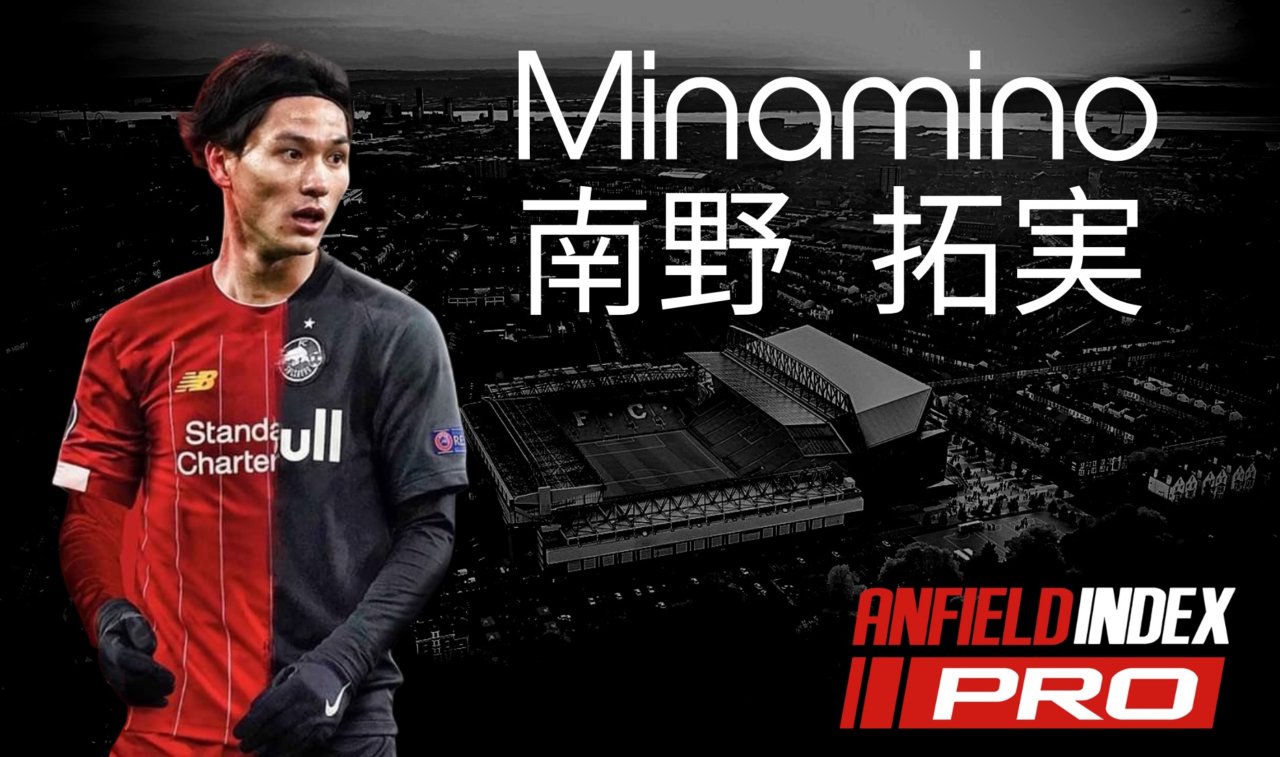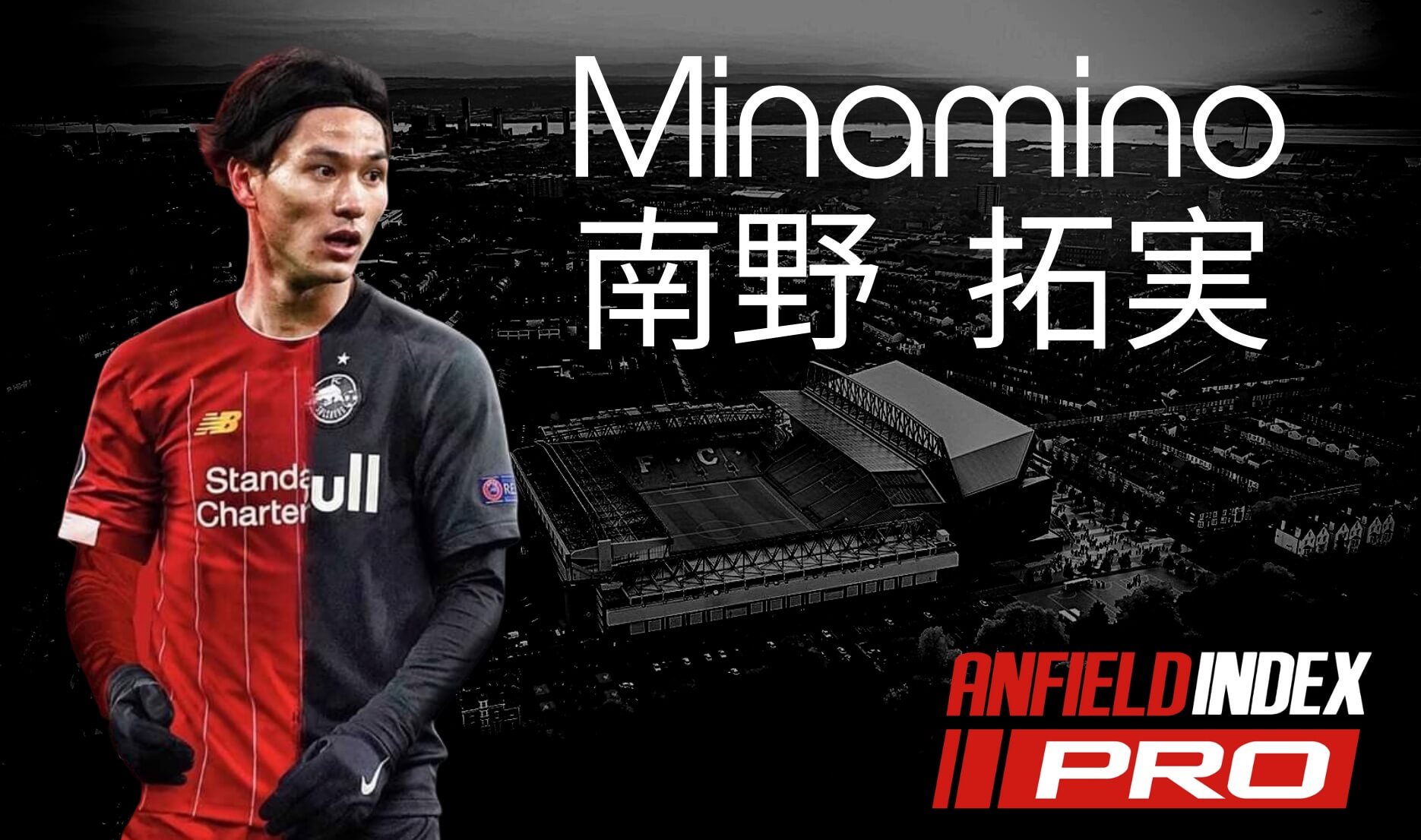 Listen to all of our Minamino reaction content with Austrian football journalist Tom Middler speaking to Nina Kauser and James Pearce speaking to Gags Tandon, only on AI Pro Podcasts – sign up now for FREE for 7 Days!