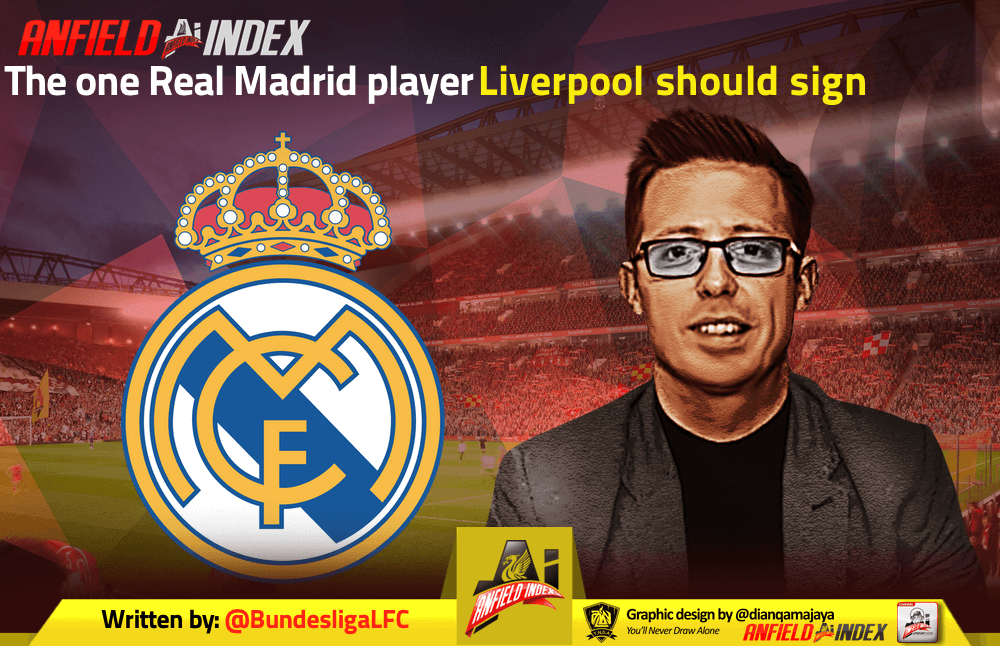 The one Real Madrid player Liverpool should sign
Madrid isn't usually a city Liverpool go shopping in but the Reds never pass up the opportunity to bag themselves a bargain. Perhaps the most opportunistic club in the world right now, Michael Edwards and the recruitment team know how to find value for money in what is a grossly inflated market. 
The Premier League leaders have been linked with Isco recently while Marco Asensio is reportedly a long-term target, too. But it isn't either of the playmakers who Liverpool should be speaking to Real Madrid about. It's Luka Jovic. 
The Serbia international was one of the most sought-after forwards in the summer and it was considered to be coup when Los Blancos landed him in a deal worth around £50million. He was a revelation in the Bundesliga for Eintracht Frankfurt and seemed like the ideal successor to Karim Benzema. 

But things haven't gone to plan for the 22-year-old in the Spanish capital. He's appeared in just 390 minutes in La Liga and has a single start in the Champions League for Zinedine Zidane's men. He's had the odd niggle but nothing to keep him out for long periods. Nothing to limit his limits to the extent he's barely been seen in white. 
Reports emerged not long after he signed to suggest Zidane wasn't keen on the former Red Star Belgrade wonderkid. He remained at the Santiago Bernabéu but the feeling is the World Cup winner is far from convinced and that perhaps Jovic isn't the perfect Benzema understudy. 
However, failing in Madrid isn't a sign of a bad player. Some of the very best players have been recklessly discarded after a stint in La Liga with the 13-time champions of Europe. Mesut Ozil and Angel Di Maria didn't have bad careers post-Real Madrid, did they? 
This, no doubt, is one of the reasons Jovic is such an intriguing prospect. Already written off by some in Spain, Madrid may take a hit on the £50million they paid for him as they look to club together enough to potentially pry Kylian Mbappe away from Paris Saint-Germain. 
For around the £40million mark, he may appeal to Liverpool. There are shades of Luis Suárez and Sergio Agüero to Jovic's play, two players who thrived in England. He's brutish and has a relentless nature. Some might even say he's the perfect modern-day No.9. But he's much more than just a pure goalscorer.
There's an opinion that the Eintracht Frankfurt man is a poacher simply because of how clinical he is when in the penalty area. But his overall game is what makes him so special. He'll run the channels, he'll act as a creator if possible, too.
There's a tenacity to his game that just sees him run himself into the ground. Now, Liverpool's pressing game is about much more than running but having the desire to win that ball back stands him in good stead if he was to make the move to Anfield. He's a goalscorer, averaging 0.73 goals per 90 during his two seasons in Germany, and his assist record isn't that bad either, coming in at 0.17.
He ticks a lot of boxes. And Liverpool have made a habit out of turning flops into stars. He could be the latest in a long list of success stories to turn their career round on Merseyside.