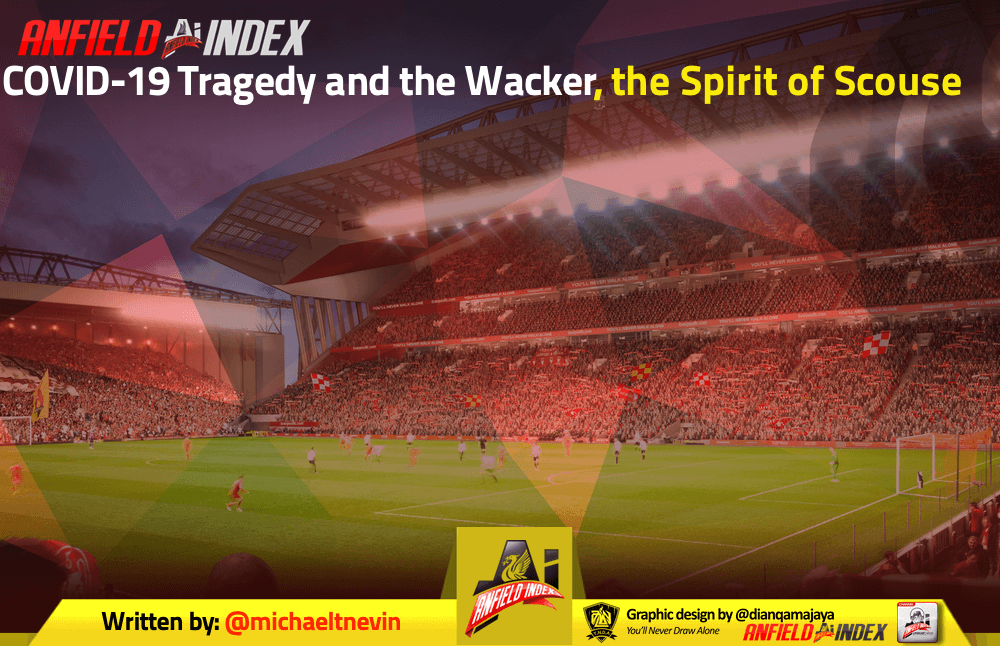 COVID-19 Tragedy and the Wacker, the Spirit of Scouse

I've had this piece in mind for weeks.
At first my head was full of jokes; how Corona has been with me all my life, from the Corona Lemonade we had as 80s kids, through to overpriced bottles of Corona pale ale and now this.
Coronavirus.
This isn't funny anymore. It never was. The jokes rightly should fall on deaf ears.
This week and last we lost Stirling Moss, Honor Blackman and Tim-Brooke Taylor – all talented heroes of mine. And on Easter Sunday, my friend from Crosby Station, Brian, who served not just your ticket to town, but gentle Liverpool humour to brighten the grimmest Monday morning commute to the City centre. Always, come rain or rain.
Before we became friends, I once mistakenly called Brian, Jimmy – the name of his dear colleague. Bri retaliated by calling me, Fred – a name that stuck, with my blessing. Dear Brian, "Fred" and hundreds of Crosbonians will miss you so much. Rest in Peace, you beautiful, kind, charming soul. My eyes well up as I type that last line.
Need a cigarette before I can type again with my eyes clear.
My other joke was that only teams with two names have temporarily stopped Liverpool FC's 2019-20 bandwagon. Manchester City in the Community Shield, Aston Villa in the League Cup, and latterly Atletico Madrid in Europe.
And, more recently COVID-19.
Another play on words that now sickens more than it scares. A crack, dirty outfit from overseas to rival those exotic European names we countered from abroad since the 1960s. But this airborne Chinese "team" are more intent on causing us harm than any of those brutish tackles received unwillingly from Dinamo Bucharest et al and or by the gamesmanship and the downright cheating of CSKA Sofia and the modern Chelsea and the old Internazionale.
This virus is not only killing our mums and nans, dads and granddads but ruining Liverpool families through enforced separation. People are – understandably – losing their marbles, ravaged by cabin fever that rivals the hot and cold flushes that afflicted me, none the wiser back in January,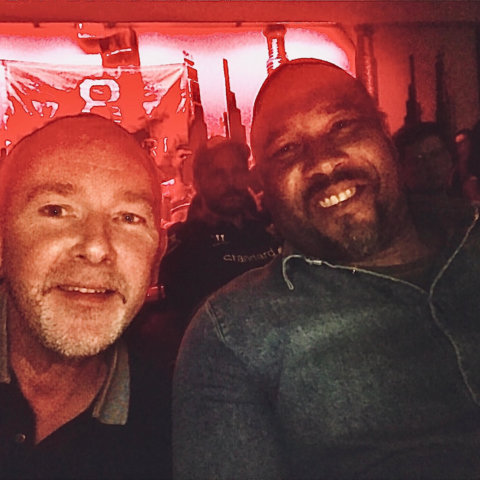 I am relatively fit, strong and young (ish, he admits in the third person) so fought the virus off in days without missing any work.
As someone floored – literally – by Aussie Flu back in December 2017, a strain so virulent it caused an abscess that bad I lost a tooth and spent nine days prone in bed; without barely a move or murmur, – I can testify this virus is weak by comparison. But not of course to the vulnerable; the ageing pillars of our society susceptible to influenza each year as the seasons change wildly.
My recovery was aided by the cold, clean air of Northern Europe where I shared time with John Barnes and his family, us both speaking to 300 Reds in Narvik, Norway near the Arctic Circle.
I saw the Northern Lights with a new friend, Gandre from Vilnius who later showed me unfiltered pictures of Aurora Borealis, unpolluted by city lights, taken from her remote little house. Even on my phone, they are staggeringly beautiful. When we parted after a drink and another smoke, she casually dropped in her punchline. "I support Liverpool." Of course, you do, love.
Don't we all? As rhetorical questions go, it's up there.
The weirdest snap Gandre took – and most spiritual – is the Earth's atmosphere's creation of two neon green faces chatting in the sky. The spirits could easily be Shankly and Paisley having a gab over a cuppa or a Scotch. Or Jock Stein and Matt Busby bemoaning the state of Scottish fitba.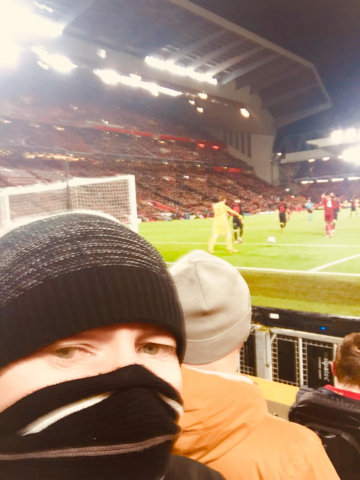 Atletico Madrid broke our football hearts, fair and square, if not without fortune and the feats of the brilliant Jan Oblak in their goal. Near the end at Anfield, when the game was up, I sidled down to the front of the Kop goal he had defended with distinction, flair and bravery. I shouted at him. Not bile or resentment over a shocked, silent crowd but – in line with our traditional love and respect for crazy keepers – just congratulations.
"Oblak! Oblaaaak. Oblaaaaak, mate!!!!" He turned towards me, while a Madrileno and a Redman lay prone in his box; the time ticking away on our European champion status.
"Well played, mate", I barked.
He smiled, probably expecting from me an opposition volley of a different kind. He replied straight away, with an accepting, gloved palm and the words, "Thank you." You are welcome. What a performance. Be proud, young man. Stay mental, stay unique goalie. Shine on, you crazy diamond, and remember as the late, great soccer scribe Brian Glanville once wrote in a formative book for me, Goalkeepers are Different.
Half an hour earlier, Anfield was abuzz when Roberto Firmino, breaching Oblak 's line at last, put Liverpool ahead on aggregate in extra-time. Sim, Senor indeed.
Have that…..@AnfieldIndex @AnfieldIndexPro @JimBoardman @JanMolby pic.twitter.com/rRBwdHj6bd

— Mike Nevin (@michaeltnevin) March 29, 2020
Our World Club Cup hero's goal in the end counted for nothing but you cannot take from us the din round that Kop his rebound-volley elicited from our ecstatic crowd of young and old. How many of our 55,000 that night have perished since? I dread to think. In hindsight, we shouldn't have been there, nor at Cheltenham races the day before or after our midweek night out.
However, our leaders were too concerned at preserving an economy so dear to their cold entrepreneurial hearts and minds that they put business and finance first, ahead or our collective health. And now they laud our NHS, claiming it as their own while endangering its brave key workers with a pitiful lack of protective workwear. Sell this one the way you want, Her Majesty's Government. Like Jan Oblak, you ain't slipping much past us. Try harder. Do better. Wake the fuck up and smell the Coffee.
Due to a tragic breakdown of communication with my family – for which I accept an equal share of the blame but no more – I have lived this crisis on the streets of Manchester and Liverpool. Nothing on the glamour and for me, wistful brightness and cleanliness of Oslo, Drammen, beautiful Narvik, Stockholm, Vilnius and Copenhagen, where I was previously before lockdown.
It's been tough but what doesn't kill you makes you stronger. Ironically, Chinese proverbs and wise old saying ring true. For my sins, I have been and still am too clever by half.
In my defence, I'm still learning and listening.
Like I will be until the day I die. Unlike the annual Christmas play-list, I'm receptive to hearing new ideas, getting on board with education; the very things that improve us as people until the day we draw our last breath. Never close the book and remember to always turn a new page.
Keep things current and don't live in yesteryear, but as a banner in Istanbul said – and I urge my family to remember this in relation to my whole generous life – "Forget not the past (!!!!!!!!) for in the future it may help you grow."
Karma can be kind, but also a bitch. Get with it and accept that something, someone all-powerful is watching over us; not judging – but always giving us a second chance, keeping us honest – once the penny drops. Truth and Justice, will I hope bring Peace and Harmony for us all.
I'm getting there.
One step at a time. I hope this piece helps; not just me but thousands of others who have found themselves down, depressed, riven with anxiety, skint and in floods of tears. We've all been there, separated, metaphorically, at least – not a lip's distance (copyright, King Julian from Madagascar) – two metres or a world apart.
So too, will you and all mankind.
Have hope and faith and walk on through the rain expectant of a golden sky. I haven't walked alone. No, I've been showered with love and kindness from afar – and from the citizens of Manchester and Liverpool. My Manchester Pals and my Liverpool Pals. Even those who know me well, or profess to, won't know the names of new friends who look out for me like I look out for them. These will be mates for life
Take a bow, Colin, Sean, Lisa, Peanut (woof, woof), Siobhan (sorry about the curtain rail), Retard70, Everton Willi of Lapland and Oslo, the boys at AI Pro – and even some of my old mates. Thank you, Les W, Gareth P, Irish Gerr, Bill H and Tracey, Bri Stewart, Brother Michael, Richmond Troy and Thomas, and of course, you Liam the Dub and last, but not least Marc and Debbie x .
That's not the end. Sounded like it but I couldn't wait to say thank you to all those kind people.
The burden, and sadly the toll on our NHS has already been immense. God bless them saving lives, while they risk their own.
The eventual fall-out affecting this treasured legacy of Aneurin Bevan could though be gargantuan.  As far as the human turmoil experienced and manifested in a latent attack on mental health is concerned. As a sufferer (and there way more afflicted with anxiety and depression than any of us care to realise or admit publicly) let me tell you, it's as bad as it gets.
To think, most Reds were anxious we should shed a 5-game lead in a league won by November. How daft does now as the Reds sit atop the verge 25 points clear with just the run-in (from the Aintree Elbow) to go. Only a Devon Loch can stop. Or Covid19 and their fowl play. Now, we're depressed we might not win it at all, courtesy of this cruel pandemic.
But, let's get real. It's only football.
One more lame gag; not mine but the intellectual property of Bill Shankly. Football's "not a matter of life and death. Noooooo……. it's more important than that." The great was joking, like me, often clumsy, seldom awry. From the other side of Stanley Park, our blue brothers have the wit of our friend and foe, Don Carlo Ancelotti. The suave bugger who said rightly………Football is the most important of the unimportant things in life.
That's yer Lotti, Ancelotti – as a post-Istanbul red-top headline spouted back in 2005.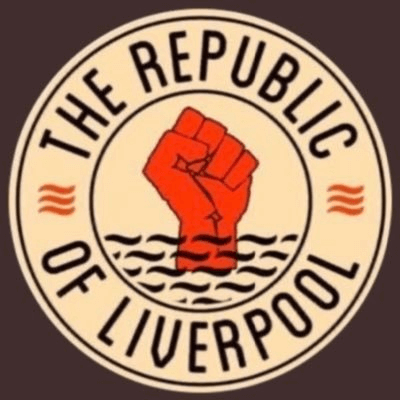 Now, in Liverpool, Wacker – The Spirit of Scouse – mentioned in that infamous BBC Panorama clip of the early 1960s Spion Kop, is filling the clean sea air. The seagulls – the Scouse tetradactyl – have left us, some probably for good to where they migrate as food refugees. Only the hardy remain and we are looking after them. We love the birds in Liverpool; seabirds, Liverbirds, and all our birds. We love them but we take them for granted – to our shame.
People are just looking out for each other. It is what we do here. None of us angels but we are good at our core.
I've had enough of typing.
I'm tired now. Emotionally a bit stretched. There was more – about Villa, Spurs, Chelsea, Watford and Flamengo (all away) that each have a story of their own. Might do them separately. They will crack you up.
If you haven't cracked up already.
If you are going a bit tonto and lone ranger (a bit psycho like Keegan and Toshack) console yourself with this thought. Liverpool win the league in June. It's the sixteenth day of the month. Jurgen Klopp's birthday. Jurgen is my big bro, by exactly one month. Middle of June and the longest days, when the boys and girls will be out to party like its 1979. Our birds will be out too, dressed for a long hot summer.
Try keeping Jurgen three metres apart – from anyone, especially the birds.
It has been the worst of times. Here's to the best of times.
Dedicated to those I love – you all know who you are –  and my loving family; Ursula, Sam and Carla and my cat; Mum and Dad; Susan, Gill and Lee, my Irish cousins and all your collective animals and livestock. Easter is Rising, ladies and gentlemen.
Michael T, Nevin
This piece is dedicated to the memory of Brian. Never Forgotten. I'll miss you mate.
Love, Fred x